On 6 April 2021, a new Practice Direction 57AC ("PD57AC") was introduced to clarify the rules on the preparation of trial witness statements for use in the Business and Property Courts.
---
PD57AC reinforces the requirement that witness statements contain (1) factual evidence that the witness is able to account for personally, and exclude (2) commentary, arguments or summaries of documentary evidence.
PD57AC and its 'Statement of Best Practice' aim to prevent improper influence on the memory of a witness during the preparation of a statement. They apply only to witness statements signed on or after 6 April 2021, which are to be used at trial in the Business and Property Courts. Affidavits and evidence in a witness statement other than for a trial are not caught by the Practice Direction.
Click here for our summary of the main provisions of the PD.
NON COMPLIANT STATEMENTS
The High Court has recently ruled on the what should happen when witness statements do not comply with PD57AC:
Blue Manchester Ltd v Bug-Alu Technic GmbH and another [2021] EWHC 3095 (TCC)
Facts
The claimant applied to strike out certain paragraphs of witness statements served by the second defendant, (D2), for the trial of a construction claim in the Business and Property Courts, for non-compliance with both Practice Direction 32 ("PD32") (which governs how evidence is to be given and facts are to be proved), and PD57AC. The claimant (C) argued that if the non-compliant paragraphs were left in, their preparation for and conduct of the trial would be prejudiced. D2 argued that that application was misconceived and any non-compliance had been minor and would not prejudice C. Therefore, no sanction should be imposed.
Decision
HHJ Stephen Davies refused to strike out any non-compliant paragraphs of D2's statement, but ordered various sections to be revised. Specific guidance, referring to O'Farrell J's recent decision in Mansion Place Ltd, was appended to the judgment:
Even if a witness statement is drafted by a legal representative, the Statement of Best Practice does not justify departing from the requirement that witness statements should be in the witness's own words and contain an account from their own personal knowledge (as required under PD32) and it would be difficult to justify a witness statement not being in the first person. In this case, two of D2's witness statements contained identical passages. This should not happen if PD57AC were complied with.
In order to comply with PD32 and PD57AC, not every section of the witness statement needs to contain a separate statement confirming whether it was from personal knowledge or based on information or belief and whether it was made by unaided recollection or through being referred to documents. It is sufficient for an introductory paragraph to be included at the start of the witness statement to deal with this.
Documents that a witness has been referred to in preparing their witness statement must be identified by listing them. It could not be acceptable for a list to accompany the statement, which is not referred to in the statement. While there may be cases where a composite list could be justified, that would be exceptional.
It is not acceptable to justify a departure from the requirements by asserting that it was not practicable to comply with the Statement of Best practice. The witness will be required to give reasons as to why it is not possible to comply.
Reference should be made to documents to explain evidence only where necessary. In this case, certain of D2's witness statements referred to narratives that had come from, and were quoted from, documents rather than the witness's own memory. The judge noted that this was a good example of "lawyers needing to be prised away from the comfort blanket of feeling the necessity of having a witness confirm a thread of correspondence, because otherwise it might in some way disappear into the ether or be ruled inadmissible at trial."
If the statements had used first person wording to show the recollection of the witness, rather than comment by the witness, C would have had no cause for complaint. The judge noted that as long as a witness statement is produced at the outset with PD57AC in mind, complying with the requirements should not be onerous.
Signing the Confirmation of Compliance does not mean that there has been compliance with the rules. Under PD57AC there is no room for ambiguity as the court can intervene where it is clear there has been non-compliance on matters of importance.
Key takeaways
This decision demonstrates that the courts are willing to take a pragmatic, rather than very strict, approach when it comes to the interpretation and requirements of witness statements for use at trial in the Business and Property Courts. In this case, the judge noted that PD57AC did not change the proper practice of drafting witness statements or the law on admissibility as to what may be given in evidence at trial. In fact, its main purpose is to ensure that witness statements are not improperly used to provide narrative, commentary and argument (contrasting those with brief mentions of background matters) and that they are based on the witness's own memory.
There are however important practical lessons for both practitioners and witnesses to be aware of in order to avoid non-compliance with PD57AC and sanctions being imposed:
1. 1. Although the court will strike out non-compliant passages in trial witness statements, it will not do so unless reasonably necessary, for example, it will not strike out passages where a witness statement contains brief passages referring to background matters. Therefore, any application to strike out passages should only be made where there have been serious breaches of PD57AC. The judge in Blue Manchester stated that parties who engage in "trench warfare" would be criticised and penalised in costs.
2. If a party is concerned about another party's compliance with PD57AC, the proper course of action is to first seek to resolve such issues by correspondence before engaging in satellite litigation. If the parties fail to reach an agreement, an application may be made to the court to be determined on the documents or at a hearing. Parties should be aware of the need not to cause disruption to trial preparation or unnecessary costs.
Requirements of PD 57AC
Paragraph 3.4 of PD57AC requires that witness statements are prepared in accordance with the Statement of Best Practice. The requirements include:
1. Prior to drafting a statement - legal representatives must explain to the witness the purpose of a witness statement, the proper content of a witness statement and the proper practice relating to the preparation of a witness statement. Legal representatives must also make sure the witness has read (or been read) the Confirmation of Compliance statement set out at paragraph 4.1 of PD57AC.
2. Interview stage – legal representatives should conduct an interview with the witness to take full and accurate notes of the evidence. The interview should be conducted using open questions, avoiding leading questions particularly in relation to important contentious matters. Closed questions should be limited to clarifications or when requesting additional detail.
3. Preparing the statement:
a. Content - under paragraph 3.5 of PD57AC trial witness statements must not set out a narrative or seek to argue the case. They must set out only matters of fact which are relevant to the case and that the witness has personal knowledge of. If practicable, the witness should identify to what extent they recall the matters addresses and whether their memory has been refreshed by reference to documents contained in the documents list.
b. List of documents – where a witness has referred to documents, the witness statement must identify those documents in a list. The list must describe the documents so that they may be easily located. It is important to note that documents should only be referred to where necessary, avoiding "scene-setting".
4. Confirmation of Compliance – in addition to the witness statement being verified by a statement of truth, under paragraph 4.1 of PD57AC, it must also include a Confirmation of Compliance signed by the witness.
5. Certificate of Compliance – under paragraph 4,1 of PD57AC, if a party is legally represented when they sign their witness statement, it must also be endorsed by a Certificate of Compliance signed by the legal representative, certifying that that the Statement of Best Practice has been complied with.
Under the Court's general powers under PD57AC, failure to comply with these requirements could result in the Court imposing, at its discretion, one or more of the following sanctions:
refusal or withdrawal of permission to rely on all or part of the witness statement;
an order that the witness statement be re-drafted to comply with the requirements of PD57AC or with any other Court direction;
strike out of part or all of the witness statement;
an adverse costs order against the non-complying party; or
an order that a witness give some (or all) of their evidence orally.
It is therefore vitally important that both witnesses and legal representatives are ensuring careful compliance in order to avoid sanctions being imposed.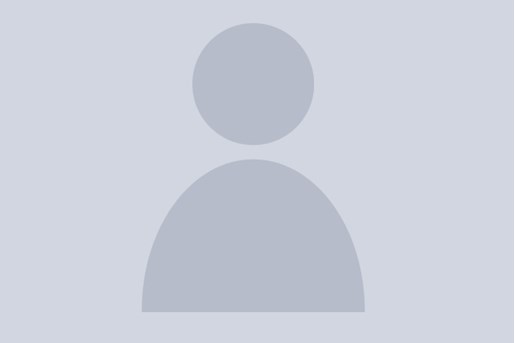 Clare Petrovic
Associate, Commercial Disputes
London
View profile