COURT OF APPEAL CONFIRMS INTERPRETATION OF AGGREGATION CLAUSE RELATING TO MEDICAL NEGLIGENCE CLAIMS "CONSEQUENT ON, OR ATTRIBUTABLE TO, ONE SOURCE OR ORIGINAL CAUSE"
---
SUMMARY
In Spire Healthcare Limited v Royal & Sun Alliance Insurance Limited,[1] the Court of Appeal has confirmed that an individual's deliberate and dishonest conduct can be the unifying causative factor to trigger aggregation provisions in an insurance policy. It will be irrelevant whether the negligent conduct takes different or multiple forms.
FACTUAL BACKGROUND
Spire Healthcare Limited (Spire) is a provider of private healthcare in the UK with responsibility for a range of hospitals. Royal & Sun Alliance Insurance Limited (the Insurer) issued Spire a Combined Liability Policy in relation to its legal liabilities for accidental injuries arising from medical negligence at its hospitals for an aggregate limit of £20m.
Over the course of 14 years, Mr Ian Paterson, a consultant breast surgeon performed multiple negligent and/or unnecessary surgeries without patient consent, including at two hospitals operated by Spire. Mr Paterson's practice resulted in approximately 750 claims from former patients, his suspension from medical practice and 20 years' imprisonment. Following his conviction, Spire contributed £27m to a victim compensation fund.
By the time the case reached the Court of Appeal, the only issue in dispute was whether the Insurer's liability to indemnify Spire was capped at £10m or £20m. The aggregation provision in the policy provided that all claims "consequent on or attributable to one source or original cause" were to be restricted to a single policy limit of £10m.
KEY LEGAL POINTS
The Court of Appeal confirmed that the wording in the policy's aggregation clause meant it was necessary to identify only the unifying factor in the history of the claims that had resulted in the insured's liability rather than a proximate cause.[2] However, reliance was not be placed on causes that were "too remote or vague a concept to provide meaningful explanation for the claims".
Overturning the High Court's decision, and upholding the 1995 case of Cox v Bankside,[3] the Court of Appeal found that negligence of an individual could be an originating cause even though the negligence itself might take different or multiple forms. It was immaterial whether patient claims related to sub-total mastectomies carried out by Mr Paterson for inadequately explained reasons or arose from unnecessary surgical procedures carried out following Mr Paterson's false reporting of pathology test results for financial gain. The Court of Appeal unanimously found that "any or all of (i) Mr Paterson, (ii) his dishonesty, (iii) his practice of operating on patients without their informed consent, and (iv) his disregard for his patients' welfare can be identified either singly or collectively as a unifying factor in the history of the claims for which Spire were liable in negligence". As a result, only one insurance policy limit of £10m was applicable.
COMMENTARY
The Court of Appeal's decision highlights the importance of policyholders negotiating the terms of the aggregation provisions in their insurance policies at placement and/or renewal. Aggregation clauses are frequently viewed as boilerplate terms that are accepted as standard, but they can have significant impacts on the quantum recovered in a successful claim. Companies should ensure that any restrictions imposable on future claims presented to their insurers cover their realistic risk of liability.
It is also significant that the Court of Appeal was satisfied with a finding of multiple unifying factors in the history of the claims for this particular type of aggregation clause. When claims arise, there will be no justification for searching for a single effective cause with the result that other common elements linking the claims are disregarded.[4] The Court is likely to be pragmatic in assessing the relevant facts when applying the policy wording.
Over the coming months, further deliberations in relation to aggregation provisions are anticipated, as claims arising from the Covid-19 pandemic reach the courts. It remains to be seen whether the decision in Spire Healthcare Limited v Royal & Sun Alliance Insurance Limited will be applied to consider the pandemic's existence as a unifying factor alongside other common features relevant to each claimant and/or business premise, where "originating cause" wordings are applicable. If so, this may restrict when policyholders may assert that multiple policy limits should apply to their claims.
[1] [2022] EWCA Civ 17

[2] a "considerably looser causal connection than proximate cause" as discussed in Beazley Underwriting Ltd v The Travelers Companies Incorporated [2011] EWHC 1520 (Comm) at [127]

[3] At first instance in [1995] 1 WLUK 364 in which it was held that multiple individuals each acting under separate but identical misapprehension could not constitute a single event or originating cause for the consequences of their negligent acts. This was not the subject of appeal in [1995] 2 Lloyd's Rep 437

[4] as the High Court attempted to do in Spire Healthcare Limited v Royal & Sun Alliance Insurance Limited at first instance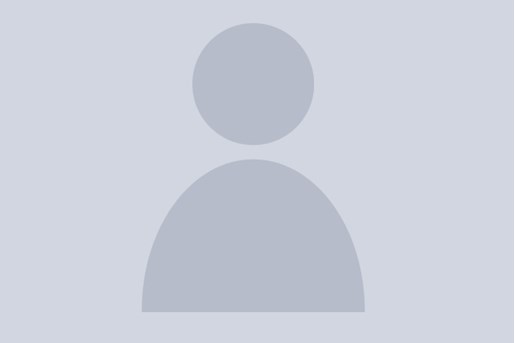 Kayleigh Stout
Associate, Commercial Litigation / Litigation
London
View profile