THE HIGH COURT HAS FOUND THAT, AN INSURED, QUADRA, WAS NOT ENTITLED TO REMEDIES FOR LATE PAYMENT UNDER S13A INSURANCE ACT 2015. THERE HAD BEEN REASONABLE GROUNDS FOR THE UNDERWRITERS TO DISPUTE THE CLAIM, AND THE IDENTIFIED FAILINGS WITH UNDERWRITERS' HANDLING OF THE CLAIM HAD OCCURRED WITHIN WHAT THE JUDGE CONSIDERED TO HAVE BEEN A REASONABLE TIME FOR PAYMENT.
---
Background to s13A
Prior to the inclusion of s13A in the Insurance Act 2015 ("IA 2015"), insureds had no recourse against insurers who unreasonably delayed in paying their valid claims. In particular, they had no right to damages for any loss suffered as a result of insurers' unreasonable actions.
Following a consultation process which demonstrated widespread support for reform, in 2014 the Law Commission recommended that this position be remedied by the inclusion of a statutory implied term in insurance contracts that insurers should pay claims within a reasonable time. Failure to comply with this implied term would give insureds the right to contractual remedies such as damages.
As a result, s13A was inserted into the IA 2015 by the Enterprise Act 2016, and came into force on 4 May 2017. This is the first reported decision on its application.
Commentary
This decision clearly indicates that insurers will be entitled to refuse to pay claims and will be protected from paying damages even if their reasoning is wrong, as long as they are able to demonstrate that their denial of the claim is reasonable, and they conducted the claim in a reasonable manner.
However, the judgment provides some helpful guidance for policyholders as to how quickly they can expect payment of claims, albeit that every case will be fact-specific. In particular, significant delays in the handling of the claim may result in remedies for late payment, although if the case is very complex this will impact the likelihood of a successful recovery under s13A.
Factual background
In 2018, Quadra Commodities S.A. ("Quadra"), a commodities trading and logistics company, entered into contracts with certain Agroinvest Group companies to purchase various quantities of Ukrainian grains such as corn, wheat and barley. The terms of these contracts required Quadra to make payment for the grain against presentation of specific documents, including warehouse receipts which showed the storage details of the purchased goods. Quadra duly made the required payments on receipt of those documents.
However, it later became apparent that Quadra had been a victim of a fraud perpetrated by the Agroinvest Group companies. In essence, they had issued multiple fraudulent warehouse receipts in respect of the same agricultural goods to different buyers. There was insufficient grain for each buyer when it came to executing physical deliveries of the goods, and Quadra did not receive the grain it had purchased.
Quadra sought indemnity for the loss under its marine cargo open cover insurance issued by the defendant underwriters ("Underwriters"). Its claim was denied on the basis that Quadra did not have an insurable interest in the goods which had been lost. In 2020, Quadra issued legal proceedings against the Underwriters, including a claim for remedies for late payment under s13A IA 2015.
Decision
Having determined that Quadra did have an insurable interest in the goods which had been lost, and accordingly was entitled to recover the sums claimed from Underwriters, Mr Justice Butcher also considered whether Quadra was entitled to remedies such as damages for Underwriters' breach of the implied term to pay its claim within a reasonable time. In doing so, he took account of both the guidance issued by the Law Commission in its report recommending the introduction of such an implied term, and the Explanatory Notes to the Enterprise Act 2016.
There were two issues:
What was a reasonable time within which Underwriters should have paid the claim; and
Whether there were reasonable grounds for disputing the claim, in which case s13A(4) applied.
As to the first question, Mr Justice Butcher noted that the onus of establishing that payment had been made only after a reasonable time had passed lay with the insured. He reviewed the (non-exhaustive) list of factors identified in s13A(3) IA 2015, and concluded that given the nature and complicating circumstances of this particular claim, a reasonable time was "not more than about a year from the Notice of Loss".
However, on the second issue, Underwriters had been correct to state that there were reasonable grounds for disputing the claim, and therefore s13A(4) applied. Section 13A(4) provides that if there are reasonable grounds for disputing the claim, a mere failure to pay does not result in a breach of the implied term whilst the dispute is continuing, but that insurers' conduct may be a relevant factor in deciding whether the term has indeed been breached.
Importantly, Mr Justice Butcher stated that the fact that he had ultimately determined that Underwriters' grounds for disputing the claim were wrong did not mean that they were unreasonable. As to their conduct, whilst he did not agree that they had carried out unnecessary investigations, he did consider that there was some force in Quadra's assertion that the investigations had been conducted too slowly. This did not result in a breach of s13A though, because the identified issues with Underwriters' handling of the claim had occurred within what he considered to be a reasonable time for payment of the claim, and there were reasonable grounds for disputing the claim throughout.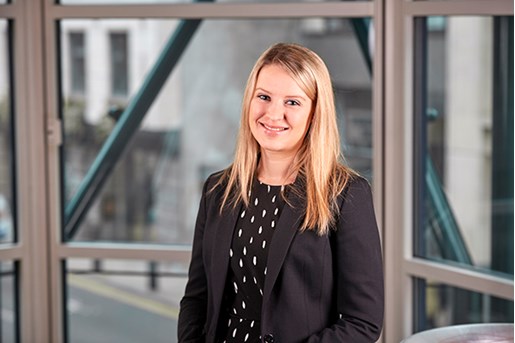 Gabriella Coombe
Associate, Commercial Disputes London, UK
View profile