WELCOME TO OUR MONTHLY HEALTHCARE UPDATE WITH ALL THE LATEST DEVELOPMENTS YOU NEED TO KNOW ABOUT
---
Highlights this month include: a report has been published on the performance of the EU in procuring COVID-19 vaccines; the proposal for a regulation on a European Health Data Space; researchers have proposed a framework to improve the quality of studies using structured healthcare data; and the latest on the potential for artificial intelligence in healthcare.
The Competition and Markets Authority (CMA) has published an open letter to confirm that it is escalating its public enforcement action against private hospitals and consultants. The CMA's Private Healthcare Market Investigation Order 2014 includes measures to increase the availability of information to patients on both consultant fees and the performance of consultants and private hospitals. To achieve this, private hospitals and consultants are required to provide information to the Private Healthcare Information Network (PHIN). The letter explains that the hospitals and consultants that are still not fully compliant can seek help from PHIN to gain full compliance. It also warns those hospitals and consultants who have not made the effort to comply with the order, that the CMA is escalating its public enforcement action. The CMA will be publishing public announcements about this enforcement work shortly.

The Medicines and Healthcare products Regulatory Agency (MHRA) has appointed DEKRA Certification UK Ltd as a new UK Approved Body, increasing the UK's capacity to process conformity assessments for medical devices to ensure safe and effective devices reach the UK public. DEKRA are the first body appointed since Brexit. They can now assess whether manufacturers and their medical devices meet the requirements set out in the UK Medical Devices Regulations 2002.The MHRA's detailed assessment process is designed to ensure that any organisations that wish to certify medical devices are stable, are able to undertake impartial and objective assessments, have an appropriate quality management system in place to support them, have the resources to undertake the assessments, and the processes and ongoing certification in place to meet the relevant regulatory requirements.

The European Court of Auditors has published a special report assessing the performance of the EU in procuring COVID-19 vaccines during 2020 and 2021. The report evaluates the framework that the EU established, its negotiation strategy with vaccine manufacturers and how the European Commission followed up the implementation of procurement contracts. It also considers how those processes may be improved to deal with the ongoing COVID-19 pandemic as well as future public health emergencies. The report found that the EU's system for vaccine procurement was successful in procuring sufficient doses of vaccines, however when shortfalls occurred in early 2021, most contracts signed by the EU commission did not include provisions to address supply disruptions. The auditors have therefore recommended that the EU create pandemic procurement guidelines to prevent this happening in future.

Europe has taken a further step towards a more digitised and connected healthcare system between member states. The European Parliament has published a briefing paper on the European Commission's proposal for a regulation on a European Health Data Space (EHDS). The European Health Data Space (EHDS) is possibly one of the European Union's most ambitious projects ever undertaken, and could be transformative for EU healthcare. The release of the briefing paper follows the European Commission's decision to formally adopt the EHDS proposal in May 2022. The EHDS is intended to be a system of rules, infrastructure and governance mechanisms to facilitate primary and secondary uses of electronic health data. It will rely on two different pillars: MyHealth@EU and HealthData@EU. MyHealth@EU is focused on health data exchange between patients and health professionals across member states. The aim is to give European citizens, travelling or living abroad, access to the same healthcare they would have in their home country. HealthData@EU will be focused on what experts term the secondary use of data. Researchers, policy-makers and companies will be able to use and study patients' medical records if they receive a permit from a health data access body that will be set up in each member state.

A team of researchers have proposed a best-practice framework to improve the integrity and quality of studies using structured healthcare data from electronic health records. Published in Lancet Digital Health, the approach was coordinated by the BigData@Heart consortium and the European Society of Cardiology. The two organisations brought together a range of international stakeholders, including representation from patients, clinicians, and scientists. They recommend that the CODE-EHR framework should be used by researchers and clinicians to improve the design of studies and enhance transparency of study methods. The framework was developed to provide researchers with systematic guidance on how to achieve appropriate governance and transparency, whilst also enabling stakeholders to be confident in findings. Minimum standards are outlined in key areas including, clarifying the source of any data used, allowing other researchers to re-use and improve by sharing all codes and algorithms used, and describing how outcome events were analysed to enable validation and replication.

In 2020, McKinsey co-produced a report with the European Union's EIT Health to explore the potential for artificial intelligence (AI) in healthcare. The report's authors found there were opportunities to use AI in healthcare operations, specifically, diagnostics, clinical decision support, triage and diagnosis, care delivery, and chronic care management. In June this year, the European Parliament published a paper titled Artificial intelligence in healthcare. The paper's authors recommended that risk assessment of AI should be specific to the area of healthcare, because the clinical risks vary in different fields, such as paediatrics. In September, Erasmus MC, University Medical Center Rotterdam, began working with health tech firm Qure.ai to launch its AI Innovation Centre for Medical Imaging. This programme will run for three years and will conduct detailed research into the detection of abnormalities by AI algorithms for infectious and non-infectious disease conditions. The researchers hope to understand the potential use cases for AI in Europe and provide guidance to clinicians on best practices for adoption of the technology specifically for their requirements.

Novo Nordisk and Microsoft have entered into a collaboration to combine Microsoft's computational services, cloud and artificial intelligence (AI) with Novo Nordisk's drug discovery, development and data science capabilities. Through the partnership, Microsoft is providing AI technology, foundational science models and expertise and is working alongside Novo Nordisk's data scientists and domain experts from early research and development areas to accelerate Novo Nordisk's R&D. AI models arising from the collaboration will be applied to a range of use cases of which the first two are in execution. One use case is focused on automated summarisation and analysis of information from sources such as literature, patents, scientific reports and discussion forums in order to gain novel scientific insights. The companies are taking a platform approach to AI where a set of large models are trained for multiple tasks. This will allow new projects and use cases to be initiated on a continuous basis throughout the multi-year collaboration between the companies.

A National Audit Office (NAO) report on the introduction of Integrated Care Systems (ICSs) by the Department of Health and Social Care (DHSC) concludes that they have been broadly welcomed, but there is an inherent tension between the local needs-based care strategies that ICSs are expected to prepare and a standardised health service delivering national NHS targets. NHS England (NHSE) consulted extensively in designing and implementing ICSs, by first testing and then refining its plans in response to feedback. However, this restructuring comes at a time of intense pressure on the NHS and its partners. NHS and social care providers have high levels of staff vacancies, and in 2019-20, the year before extraordinary financial arrangements were put in place in response to the COVID-19 pandemic, around a quarter of both NHS trusts2 and Clinical Commissioning Groups (CCGs)3 overspent their budgets. These challenges have been further exacerbated by the pandemic. NHSE and DHSC have recognised that efficiency targets must be realistic. In this financial year, ICSs across England must make savings of £5.7 billion (equivalent to 5% of their budgets) to balance the books, and will then need to maintain this lower level of spending.

Over 200 organisations have written to Thérèse Coffey, the Secretary of State for Health and Social Care, to urge her to publish the Health Disparities White Paper by the end of 2022. The letter from the Inequalities in Health Alliance (IHA), argues that the Government must show how it will work to tackle the factors that cause ill health in the first place such as poor housing, child poverty, communities and place, employment, and racism and discrimination. The IHA, a group convened by the Royal College of Physicians, believe that the White Paper is a vital opportunity for government to set out how every Department will work together to tackle the factors that cause ill health in the first place. MPs have also demanded to know what will come of the plan, following reports that the white paper has been scrapped. Women and equalities select committee chair Caroline Nokes has written to the health secretary about the "deeply concerning" reports that emerged that the white paper would not go ahead. The Department of Health and Social Care has however denied that Coffey had decided not to publish the paper.

The biopharma industry is international, with the biggest life science companies operating in countries all over the globe. The global life science market was valued at $8.3 billion in 2021 according to Grand View Research. Both startups and large biopharma and biotech companies are expanding globally, meaning that there have never been more opportunity for jobs in the life sciences sector. The ongoing Covid-19 pandemic exposed the shortcomings of the existing, overburdened healthcare systems, thus driving the demand for analytical solutions. The top ten best locations for life science jobs today, taking into account each country's revenue and innovations, as well as the number of jobs available, includes Boston, Munich, Paris, Singapore, London, Oxford & Cambridge, and Tokyo.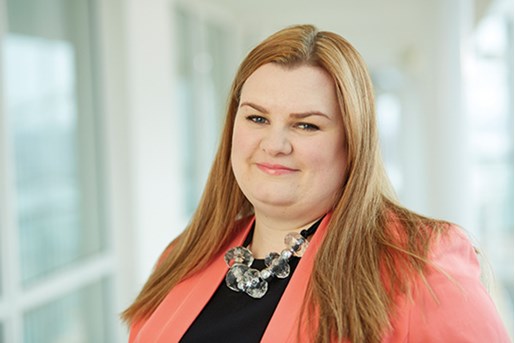 Louise Dobson
Partner, Dispute Resolution
United Kingdom
View profile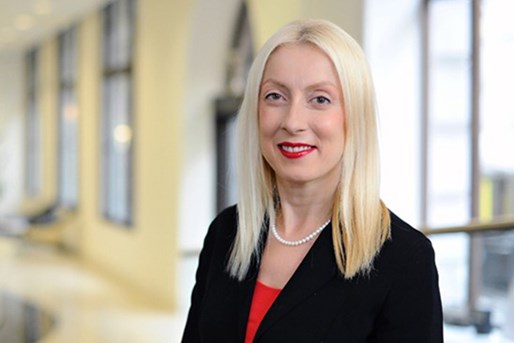 Dr. Nathalie Moreno
Partner, Commercial and Data Protection
London
View profile