It appears that there is to be a considerable revamp to the Government's proposed law on the right to request remote working.
---
Given the apparent success of remote working during the Covid-19 Pandemic it was largely expected that the Government would prioritise the introduction of legislation enabling employees to request changes to their working arrangements, including remote working arrangements. However, no legislative changes have been introduced yet and the Tánaiste, Leo Varadkar recently signalled that significant amendments were being considered to the proposed legislation. This may be in light of the recommendations suggested by the Joint Committee on Enterprise, Trade and Employment in their July 2022 report which scrutinised the General Scheme of the Right to Request Remote Working Bill 2022. Mr. Varadkar believed the recommendations made were "very solid". The recommendations appear to bring remote working more within the reach of the employee as the Joint Committee agreed that the General Scheme in its current form is "heavily stacked against the employee". This article provides guidance to employers who have employees requesting to work remotely.
What is remote working defined as?
The General Scheme of the Right to Request Remote Working Bill 2022 which, published in January 2022 defines "remote working" as the practice of an employee carrying out their contractual work duties at their residence, or in some other location that is not their employer's place of business.
This definition does not specify that "some other locations" has to be within Ireland and with the escalating cost of living in Ireland, some employees may begin to submit requests to work remotely abroad once the legislation has been enacted. When dealing with requests to work remotely from abroad, Irish employers will need to look at issues such as mandatory local employment laws applying and income tax, social security and pension contributions.
Should I be concerned about cyber or IT issues?
It is important that employees have access to an internet connection and a speed-test has shown that the connection will be sufficient for the job they are required to do. This is a consideration for employees looking to work abroad but also employees looking to work part of the year in remote areas within Ireland.
Working from home during the Pandemic made employers incredibly aware of how easily a data breach could occur and how important it is to safeguard all data and confidential information. This is still a concern for employers as the eye-watering penalties for data breaches are being published by the Data Protection Commission. All employees, particularly remote working employees, should be trained in relation to the safeguarding of data and aware of all data protection and security protocols.
Systems should be put in place to facilitate the employee accessing the network using a virtual private network (VPN). This encrypts the employer's data and allows the employee to safely access networks which in turn mitigates the risk of any data breaches.
How do I ensure my employee is working productively while remote?
Employers should be conscious that any monitoring of employees must not contravene the employees right to privacy. Monitoring should be clearly provided for in the employer's policies. Employers should obtain the employee's consent to monitoring and furthermore, consent to use any information found while monitoring in a disciplinary capacity as transparency is crucial in this regard.
What about promotions?
It may be a challenge for employees who are not physically present on the business premises while working remotely and they may find it difficult to stand out from their peers who are on site. However, employers should ensure that any promotions, career opportunities, development, training, or education can be accessed equally by employees in the office or remotely.
What are my health and safety obligations?
The general duties of an employer are set out in section 8 of the Safety, Health, and Welfare at Work Act 2005 (as amended) ("2005 Act") and provides that every employer shall ensure, so far as is reasonably practicable, the safety, health, and welfare at work of his or her employees in any place where work is carried on whether occasionally or otherwise.
This duty also applies to employees working in the office or remotely. Employers must therefore ensure appropriate equipment is provided to remote workers and all workspaces are risk assessed.
Separate to the physical considerations of setting up a remote worker in accordance with the 2005 Act Act, are the psychological considerations. It is important that employees have open communication with employees and provide training, in particular, to lone workers so they feel supported.
Employers have a statutory duty to ensure all employees, including those working remotely do not work excessive hours and they have a statutory duty to record working hours and rest periods and breaks.
What do I need to consider If I have to refuse a remote working request?
Unfortunately, there is currently no guidance on what considerations employers need to have regard to when refusing a request to work remotely.
Practically employers will need to ensure any remote working arrangement is subject to review and contains a condition that there is a return to office mandate that can be applied if the arrangement is not working for the business.
Employers are reminded that employees returning from Parental Leave currently have the right to request changes to their working hours or patterns. This is a right to request a change only, but employers do need to consider any such request carefully. The request must be responded to within 4 weeks.
What should employers do now?
Mr. Varadkar has indicated that he is keen for the bill to be published before 15 December 2022. Even though we are still awaiting a legislative framework, employers who have not so far implemented remote working policies should do so to ensure there are clear guidelines in place. The policies should make it clear that employees currently only have the right to request to work remotely. The policy could also set out the above considerations the employers will take into account when granting or refusing any request to work remotely.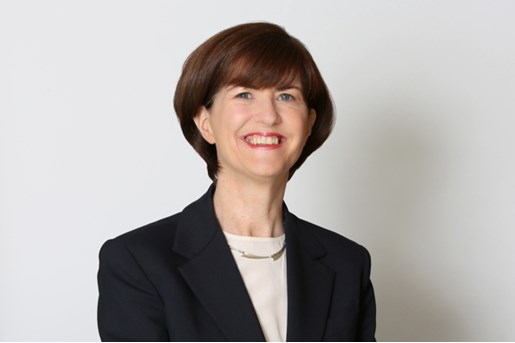 Maura Connolly
Partner, Head of Dispute Resolution and Employment (Ireland)
Dublin, Ireland
View profile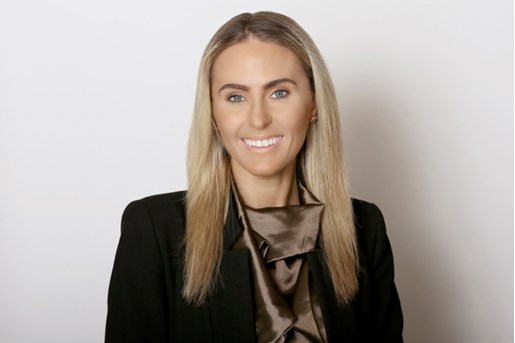 Alison Devine
Associate, Dispute Resolution
Dublin, Ireland
View profile