The Government recently confirmed its support for the Redundancy (Pregnancy and Family Leave) Bill (the Bill).
---
Under this new proposed legislation, expectant employees will receive greater protection from redundancy during pregnancy and new parents will have extended protections when they return from maternity, adoption and shared parental leave.
Current Guidance
Under current legislation (Regulation 10 of the Maternity and Parental Leave Etc. Regulations 1999), employers have an obligation to offer suitable alternative employment, where a vacancy exists, to a parent who is on maternity leave as soon as their job is at risk of redundancy. Failure to offer a suitable alternative role under Regulation 10 may result in the employee's redundancy being automatically unfair. It may also give rise to a discrimination claim on the grounds of pregnancy and/or maternity under the Equality Act 2010.
The period of protection under Regulation 10 is limited to the duration of maternity leave. Regulation 10 offers no protection once the employee has returned to work. There are concerns that, in a bid to avoid the Regulations, employers wait until an employee returns from maternity leave to implement redundancies. The Government previously consulted on the proposals under the Bill and in doing so found evidence of new parents facing prejudice in the workplace, with an estimated 54,000 new parents feeling they have had to leave their jobs due to pregnancy or maternity discrimination each year.
Proposed Changes
Under the new Bill, the period of protection from redundancy would be extended, to protect expectant employees from the moment they inform their employer of their pregnancy until 18 months after the birth. Parents taking adoption or shared parental leave will also be protected while on leave and for a period of 18 months after their return.
Employer Takeaways
The Bill is progressing through Parliament, but it is unclear when the new rights will come into force. We are unlikely to see any change to the existing protections before 2024, or possibly even 2025.

Regulation 10 is a rare example of positive discrimination in UK employment law and employers should be careful to ensure they act in accordance with its protections and be consistently mindful of their obligations towards pregnant employees and parents on maternity, adoption or shared parental leave.

If you need any support or advice in this area, please contact: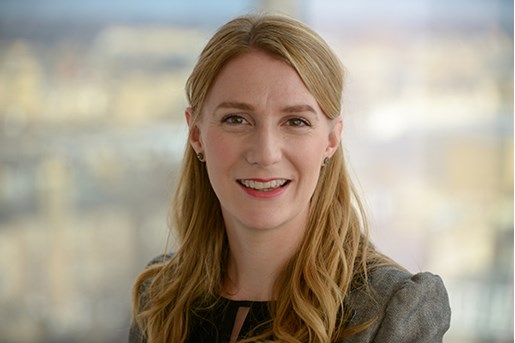 Kelly Brown
Legal Director, Employment
Edinburgh, UK
View profile