It was announced this week by the government's Department for Business, Energy and Industrial Strategy (BEIS) that there will be a new Statutory Code of Practice (Code) on the use of "fire and rehire" when changing terms and conditions of employment.
---
The topical practice of "fire and rehire" refers to when an employer dismisses a worker or employee and subsequently rehires them on new terms and conditions of employment. Currently such practices are lawful, but they must be conducted in a manner which is fair, and in line with the relevant dismissal provisions of the Employment Rights Act 1998.
In making its announcement, the BEIS cited the recent dismissal of 800 P&O Ferries' employees without consultation, and even though this was not a strict case of fire and rehire (only "fire"), it appears to have influenced their decision to introduce a Code. The Labour Markets Minister Paul Scully explained that:
"We expect companies to treat their employees fairly – and whilst the vast majority comply with the law - today we are going further to stand up for workers against those that flagrantly disregard it."
The intention for the Code is to provide a series of practical steps for employers to follow in a consultation over changes to terms and conditions of employment. The Code will be taken into account by courts and Employment Tribunals when making decisions on relevant claims, including unfair dismissal. If an employer does not follow the Code, the Employment Tribunal will have the power to apply a further 25% increase (uplift) on the employee's awarded compensation – in a similar way to the current uplift available for breaches of the ACAS codes on discipline and grievance.
However, it is highly unlikely that this will be an outright ban on the practice of fire and rehire. The BEIS said employers could still do this "as an absolute last resort if changes to employment contracts are critical and voluntary agreement is not possible".
The Code has yet to be released, but it is unlikely to make any significant changes to the current standards of accepted practice. The law on fire and rehire already sets a high bar for procedural fairness in this regard. Indeed, it seems quite possible that it will enshrine the already well-developed practices that were outlined in last year's ACAS guidance on making changes to employment contracts (found here). However, the Code will give the Employment Tribunal more teeth when issuing compensation, which will likely deter noncompliance with its standards.
In the meantime, employers should continue to seek legal advice when considering any approach to amending employee terms and conditions.
If you would like to discuss any changes to terms and conditions, please contact: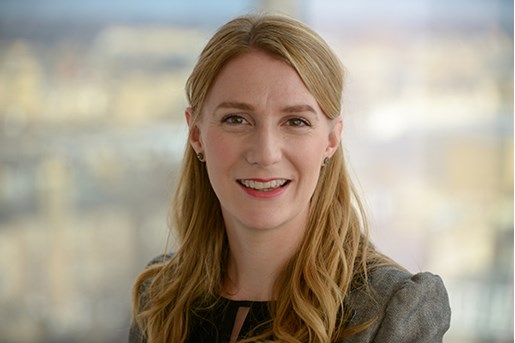 Kelly Brown
Legal Director, Employment
Edinburgh, UK
View profile