The Government has announced the phased lifting of Covid restrictions from 21 February 2022. But what are the implications for employers moving forward?
---
For the time being, the Government will continue to provide 'Working Safely' guidance despite the majority of legal restrictions being lifted.

From 24 February:

The Government removed the legal requirement to self-isolate following a positive test. It is now Government guidance that those who test positive continue to be advised to stay at home and avoid contact with others for at least 5 days and continue to follow the guidance until they have received 2 negative test results on consecutive days.
Workers will not be legally required to tell their employers when they are advised to self-isolate but they should continue to adhere to Government guidance in terms of staying at home and avoiding contact when testing positive. A person who fails to self-isolate in accordance with Government guidance is not subject to any penalty.
Close contacts will no longer be required to test or self-isolate, routine contact tracing will end and self-isolation support payments, national funding for practical support and the medicine delivery service will no longer be available.

From 24 March:

The Government will remove the Covid-19 provisions within the Statutory Sick Pay (SSP) and Employment and Support Allowance (ESA) Regulations. for those who are either too sick to work (SSP) or who have a disability or health condition which affects how much they can work (ESA).

From 1 April:

The Government will no longer provide free testing for all, but it will still be available for a small number of at risk groups and social care staff.
Guidance to businesses will be replaced with new public health guidance.
There will be updated guidance setting out the ongoing steps that people with Covid should take to minimise contact with others.
Current guidance on Covid-status certification will be removed, although the NHS App will continue to allow individuals access to their vaccination status for international travel, as well as recovery status for travel where relevant.
The Government will remove the requirement for every employer explicitly to consider Covid-19 in their risk assessments – the intention is to empower businesses to take responsibility for implementing mitigations appropriate to the circumstances.
Employers should continue to consider the employees at greater risk from Covid-19 including those whose immune system means that they are at higher risk of serious illness from Covid-19.
Public advice on safer behaviours will continue including on vaccinations, ventilation, face coverings, the message to stay at home if not well, test if have symptoms, enhanced hand hygiene and following the public health message to 'Catch it, bin it and kill it'.
So what does it mean from an employment law perspective?
The issue of testing is looming large on everyone's radar. Employers continue to owe a duty of care to all employees for their health, safety and welfare at work and vulnerable employees, in particular, will want reassurance that they are not mixing in the workplace with colleagues testing positive for Covid. With that in mind, employers are likely to instruct staff that if they have any symptoms or have been in close contact with someone testing positive, they need to test before coming into work, but moving forward employers will need to consider the issue of who will pay for testing.
And what about unvaccinated staff? It remains difficult to insist that employees are vaccinated if they want to attend the office – this being reflected in the Government's decision to end the requirement for care home staff to be vaccinated and back down on the proposed requirement that was planned for NHS staff this April. Up to now, employers have been able to require the unvaccinated to get tested before attending work. But that approach is complicated by the Government removing free testing from 1 April 2022. Some employers may take a robust view that unvaccinated employees will have to bear the cost of buying their own test kits, but these are expected to cost about £20 for a box of seven lateral flow tests and could lead to an inconsistent approach to testing among staff making the practice unworkable. Also, requiring unvaccinated staff to pay for their own regular testing raises issues of potential discrimination and ethical issues.
An alternative could be for employers to buy testing kits and make these available to:
unvaccinated staff who are required to get tested before attending work;
any employee who may have symptoms to encourage employees to test and stay at home if they have symptoms or test positive.
The testing question is even more pronounced given the removal of the legal requirement for employees to self-isolate when they test positive. It is important to have a clear message to staff and it is likely that employers will need to review and update their policies in light of the changed situation, particularly if policies are tied to Government requirements to self-isolate.
The Covid-related provisions for Statutory Sick Pay (SSP) from day 1 for those who are unable to work because they are sick or self-isolating due to Covid are set to end on 24 March 2022. Thereafter, the pre-pandemic SSP rules will apply. This means that from 24 March if someone is sick due to Covid, the usual SSP/company sick pay rules apply but SSP will not cover someone who is self-isolating because they have come into contact with someone testing positive for Covid. This may lead to situations where those employees want to work to get paid. If the employee wants to work and the business will not allow them to come into the workplace, then the business must pay that employee full pay. Ordinarily, simply refusing to allow an employee to work would be in breach of the employer's implied duties, but where the reason for the requirement is to protect the health of work colleagues, it is less likely to be a breach of implied duties, assuming there are reasonable and non-discriminatory grounds for concern, and the matter is dealt with appropriately, proportionately and sensitively.
Society's attitudes have started to shift with the relaxing of restrictions and people are moving towards considering Covid in a similar way to colds or flu and vice versa. In the new hybrid world of work, there may be a cultural shift where employees with colds or flu won't feel pressure to come into work and their colleagues will positively encourage them to work from home. For the time being, requiring employees to test where they experience Covid symptoms or have been in close contact with someone who has tested positive is likely to be an appropriate measure to take. In the long term, businesses which can easily accommodate working from home may consider adapting policies to encourage staff to stay away from the workplace for any cold, flu or Covid symptoms (with the requirement to get tested for Covid).
These are just some of the issues we will be exploring in our forthcoming Spring HR Seminar: New Workplace, New Challenges for HR in 2022. Find further details of the event or register here.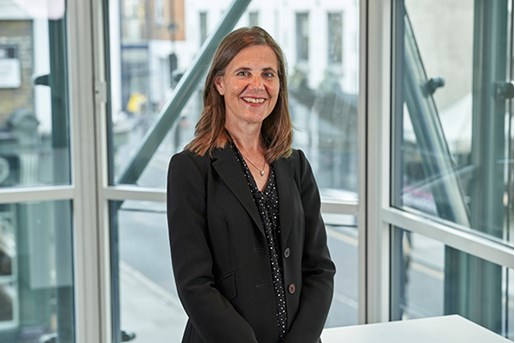 Katherine Moore
Knowledge Lawyer, Employment
London
View profile