In policy statement PS22/3, the FCA has confirmed changes to their Listing Rules (LR) and Disclosure Guidance and Transparency Rules (DTR) to require listed companies in the financial services sector to report and disclose against targets on the representation of women and ethnic minorities on their boards and executive management teams.
---
The policy supports the FCA's market integrity objective of increasing transparency for investors, with the aim of promoting more efficient pricing in the market, fostering market effectiveness and improving the quality of corporate governance and decision-making.
What's changing?
For financial years starting on or after 1 April 2022, in-scope companies (see Who's in scope? below) will be required to:
1. As an ongoing listing requirement, include a statement in their annual financial report setting out whether they have met the following board diversity targets on a 'comply or explain' basis, as at a chosen reference date within their accounting period (and if not, why not):
a) At least 40% of the board are women.
b) At least one of the senior board positions (Chair, Chief Executive Officer, Senior Independent Director or Chief Financial Officer) is a woman.
c) At least one member of the board is from a minority ethnic background (defined by reference to categories recommended by the Office for National Statistics (ONS), excluding those listed by the ONS as coming from a White ethnic background).
LR 9.8.6R(9) and LR 14.3.33R(1)
2. Publish data on the sex or gender identity and ethnic diversity of their board, senior board positions and executive management in a standardised table format (see Annex 2 of the policy statement). NB: After 439 out of 540 responses to the consultation focused on how to accurately report women's representation, there is flexibility for reporting on either sex or gender identity, so that companies can reflect their own approach to data collection.
LR 9.8.6R(1) and LR 14.3.33R(2)
There's also an expansion of reporting requirements to cover the diversity policies of key board committees and to indicate that reporting on board and board committee diversity policies could consider wider diversity characteristics.
Who's in scope?
• IN SCOPE: The measures apply to UK and overseas issuers with equity shares, or certificates representing equity shares, admitted to the premium or standard segment of the FCA's Official List (or considering admission to such listings), including closed-ended investment funds and sovereign controlled companies.
• OUT OF SCOPE: The rules do not apply to open-ended investment companies and 'shell companies' defined in LR 5.6.5AR, nor issuers of listed debt and debt-like securities, securitised derivatives or miscellaneous securities.
Comment
Diversity and inclusion (D&I) continues to be a key priority for the FCA. The latest announcement reflects the FCA's focus on speeding up the pace of change around D&I in financial services. These proposals were first mooted within the joint discussion paper in July 2021 (DP21/2), which also included other policy options to "accelerate the pace of meaningful change" in improving D&I within financial services firms. It is likely that some of these other measures will also be introduced at some point further down the line, such as making senior leaders directly accountable for D&I in their firms, linking remuneration to D&I metrics, having a D&I policy, training on D&I and undertaking a diversity audit.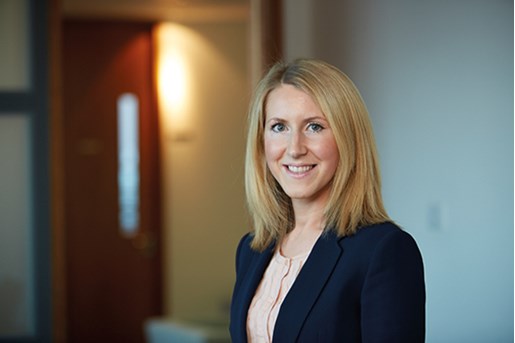 Helen Almond
Senior Knowledge Lawyer, Employment & Immigration
Manchester, UK
View profile