Pressure is mounting for better legal protection for menopausal women in the workplace, where a lack of support is seeing thousands of women leave their jobs and even more experiencing 'very difficult' symptoms that their employer doesn't know about
---
In Menopause and the Workplace, April 2022 (Report), the Fawcett Society analyses the results of a Channel 4 survey (see below) and calls on the Government to take urgent action to improve support in the workplace for menopausal women, by:
Reforming equality law to protect menopausal women, by consulting on either:


a. implementing section 14 of the Equality Act 2010 (EqA) on dual discrimination so that women can bring cases based on age and sex; or
b. creating a standalone menopause provision in the EqA;

Requiring employers to have action plans on the menopause (such as reforming the law to require employers to put into place gender pay gap action plans); and
Making flexible work the default.
Channel 4 survey
In one of the largest surveys of menopausal women in the UK, the producers of the Channel 4 television documentary "Davina McCall: Sex, Mind and the Menopause" surveyed 4,014 of UK women aged 45-55 who are currently or have previously experienced the perimenopause or menopause and found that:
1 in 10 working during the menopause left a job due to their symptoms;
77% of women experience at least one 'very difficult' symptom and 69% experience anxiety or depression due to the menopause;
44% of women said that their ability to work had been affected, including 61% losing motivation and 52% losing confidence;
Sick notes aren't capturing menopausal symptoms. Out of the 26% of women who took time off work due to their menopause symptoms, only 30% gave menopause as the reason for their absence; and
Dress codes cause discomfort, particularly for key workers and women working in semi-skilled and unskilled manual operations roles.
Crucially, eight out of ten women say their employer hasn't yet shared information, trained staff, or put in place a menopause absence policy.
What's next – and what should you do now?
As we reported earlier this year, the Women and Equalities Select Committee opened an inquiry into Menopause in the Workplace in July 2021 to examine whether new legislation is required. Their final report is awaited.
In the meantime, Employment Tribunal records reveal that the number of cases per year alleging menopause-related discrimination reached an all-time high in 2021 (and looks set to be similar in 2022). In November 2021, the Minister for Employment called on employers to strengthen their support of the careers of women who suffer from serious menopause symptoms.
Change is starting to filter through, with some banks and insurers gaining menopause-friendly accreditation. In recent weeks, employers including large retailers, supermarkets and logistics companies launched new and improved workplace menopause policies, and over 600 employers have now signed the Menopause Workplace Pledge (Pledge). The Pledge involves committing to open, positive and respectful workplace dialogue about the menopause and taking active steps to support affected employees (such as Royal Mail's internal campaign to normalise menopause conversations and Tesco's plans to incorporate breathable fabric into their uniform to help with hot flushes).
If you haven't already, steps such as providing menopause training, making reasonable adjustments, implementing a menopause policy and having menopause champions within your business can all help support employees through this time and allow you to retain valued staff. There may be more that you can do, too. In Europe, Spain may become the first European country to implement menstrual leave, having just approved a draft bill that would permit up to 5 days paid time off work each month if accompanied by a doctor's note. Charities are now calling on the UK to do the same. For any employers seeking to improve their gender pay gap, stand out from the crowd to attract new talent and/or retain skilled and valuable staff members for longer, considering proposals such as these may help to reduce the numbers missing from your workforce and instead support more employees to stay and flourish within your business for years to come.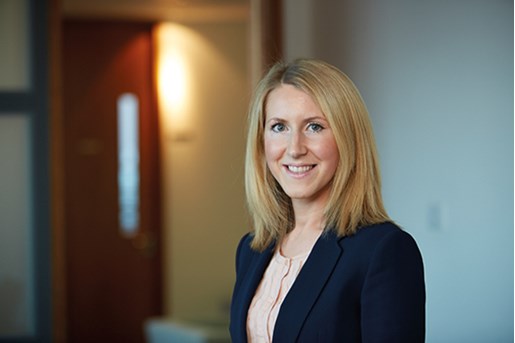 Helen Almond
Senior Knowledge Lawyer, Employment & Immigration
Manchester, UK
View profile