Last week saw an eye catching announcement from the competition authorities of the "Five Eyes" nations (US, UK, Canada, Australia and New Zealand).
---
The group put businesses on notice that they will be working together proactively to develop and share intelligence to spot collusion by those using supply chain disruption as an opportunity for unlawful conduct. The CMA warned that: "While price rises can be legitimate, the CMA would be concerned if collusive anti-competitive practices are contributing to these rises or preventing prices from coming down. These are global issues that are best addressed together. With support and intelligence from partner agencies across the world, we can step in and take enforcement action if we find evidence of anti-competitive behaviour."
What does this really mean and what are the agencies looking for?
Businesses are painfully aware of rising costs in every direction – from transport to rising fuel prices and core commodities. In such volatile circumstances, there is a commercial risk - and past crises have shown that cartels form to ensure that individual businesses do not take actions that put them out of step with their competitors.
Key examples that the agencies will look out for include:
A similar pattern of surcharges imposed by agreement, e.g. to reflect a temporary rise in costs. These kinds of cartels have emerged in the past, for example with air cargo surcharges for increased fuel costs. This week the papers are full of speculation about the reason for the sharp rises in liner shipping costs. Dawn raids have already begun - the German competition authority conducted raids of cable manufacturers just a few weeks ago in relation to raw material surcharges and the European Commission similarly raided wood pulp manufacturers in late 2021.
Managing supply chain challenges through market sharing, for example to agree routes or manage capacity in times of disruption.
Price signalling of future increases including through public statements that indicate their intentions for future price rises. Companies are increasingly seeking to mitigate risk by giving an advance indication of cost pressures and what that might mean for prices. Prior case law would suggest that in itself this is unlikely to breach competition law, but competition authorities have shown interest in such announcements in the past and will likely take action in response to some of the very detailed information on future price rises being presented in some investor presentations where timing and specific levels of price rises are being flagged.
Certainly, complainants can expect an open door if they present evidence to competition authorities and we would expect that the agencies will use proactive tools analysing price shifts to identify sectors where there may be potential for concern. The CMA has already issued an open invitation to businesses and individuals to use its "cartels hotline" to share information on supply chain collusion.
This is also a significant development in terms of the UK's alignment and a "Five Eyes" competition grouping that does not include the EU. This is perhaps some indication of regulatory competition, although on this subject it is likely agencies everywhere will seek to act.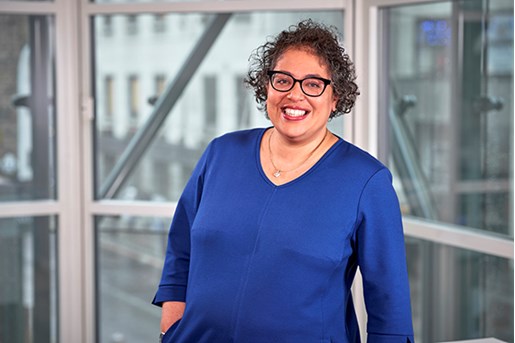 Rona Bar-Isaac
Co-Head of Retail & Consumer Sector, Partner, Competition
London, UK
View profile