Contributed by Ahmed Mahmoud, AMG Jillo; Dr Markus Perkams, Addleshaw Goddard; Nathalie Allen, Addleshaw Goddard
---
It has been argued that Africa has played a pivotal role in investment treaty arbitration. In 1964, the World Bank convened the first of four regional conferences in Addis Ababa to discuss the creation of the International Centre for the Settlement of Investment Disputes (ICSID). Since its inception, 888 disputes have been brought to the ICSID forum under the ICSID Convention and Additional Facility Rules. While many have benefitted from the protections within bilateral investment treaties (BIT), as enabled by ICSID decisions, a great many have also disparaged the conduct and evolution of this forum and its processes. Many of these critics of the current system come from Africa.
Foreign Direct Investment (FDI) is often seen as a means of accelerating economic growth and exports through increases in the capital stock, better access to advanced technology and improvements in the skills of host-country workers. FDI is also widely seen as creating productivity spill overs to upstream and downstream host-country firms. For multinational corporations or foreign investors, FDI has served as means of expanding sales in foreign markets, of exploiting firm-specific competitive advantages, of obtaining access to foreign resources and of creating cross-country supply chains to reduce costs at multiple stages of the production and distribution process.
But FDI also carries costs and risks for foreign investors, who may fear expropriation, restrictions on foreign investors in favour of domestic players, limits on profit repatriation, amongst others. Investment treaty protections – and the ability to seek redress through neutral arbitration – provide significant comfort for prospective foreign investors, and therefore, foreign investors have long valued investment treaty protections.
The system is not beloved by all. Critics of ICSID as an Investor-State Dispute Settlement (ISDS) forum have raised strong opposition to overseas arbitration fora. Traditional ISDS including ICSID, UNCITRAL and the ICC have been accused of flawed and inconsistent decisions leading to costly pay outs by already highly burdened governments. African governments have raised issues with the lack of understanding and consideration by the panels of public welfare systems and socio-political nuances that affect investor-state relationships. Africans have further decried the lack of diversity and limited representation of Africans in the arbitration panels. According to ICSID statistics, as at December 2022, 15% of the cases brought before the panel were from Sub-Saharan Africa, however only 2% of panel members were from Africa. This trend has been observed over the last 5 years and is perhaps why African Governments continue to question the system's legitimacy.
This may also explain why there has been a lot of activity centred around the ''Africanization'' of BITs and their protections resulting in, among other things, the replacement of traditional ISDS with local courts and African Arbitration Forums as dispute resolution mechanisms.
Initiatives to reform investment treaty protections and arbitration have come at various levels including the adoption of various Legal Investment Instruments at state level and propagation of model BITs by Regional Economic Communities (RECs) as well as the African Union (AU).
On a national front, South Africa undertook an intensive review of its existing BITs leading to the termination of a majority of them. It thereafter adopted the Protection of Investments Act 2015 which provided for three different steps in the settlement of investment disputes. Parties must first attempt mediation and thereafter can take the matter before any competent court, tribunal or statutory body in South Africa for resolution of a dispute relating to an investment. Only after local mechanisms have been exhausted would the government consider an international forum. In Kenya, the government recently commenced negotiations on a BIT with the United Kingdom following its exit from the EU. The draft BIT presented to the Kenyan Parliament provides for a dispute resolution process that begins with consultations followed by mediation and thereafter arbitration by a panel of 3 arbitrators chosen by both parties. These provisions may be derided for lack of structures and expertise within the continent to adjudicate on international investment matters. The establishment of the Nairobi Centre for International Arbitration (NCIA) and the Kigali International Arbitration Centre (KIAC) demonstrates commitment towards promoting settlement of disputes within the continent at the highest professional levels.
At a sub-regional front, the COMESA Investment Area Agreement (2017) provides that parties may resolve their disputes through the COMESA Court of Justice or any other African Arbitration Fora. ECOWAS, on the other hand, adopted the Community Common Investment Rules in 2008, which abandoned international arbitration fora in favour of national courts or competent national authorities.
Finally, the Pan African Investment Code (PAIC) developed by AU in 2016, whilst maintaining the option for traditional ISDSs also requires that the parties initially seek to resolve the dispute, through consultations and negotiations, such as non-binding, third-party mediation.
It is worth noting that these model agreements and treaties not only deal with investment disputes but also address areas previously not covered by investment treaties. The PAIC enshrines the promotion of social and economic development while protecting the environment and human rights. The PAIC has also introduced measures around anti-corruption, public scrutiny and corporate social responsibility. Another important element of the PAIC is the encapsulation of investor obligations and responsibilities which has cemented member states' interest in ensuring sustainable use of resources whilst maintaining respect for law and sovereignty. These elements are also echoed in the EAC Investment Code which reaffirms commitment to sustainable investment and the ECOWAS Supplementary Act which encapsulates investor obligations in relation to the host state laws, as well as pre-investment obligations including environmental, health and security considerations.
The most recent initiative for change in protections comes from the Africa Arbitration Academy (AAA) which has recently launched a model BIT for African States.
This model BIT aims to reflect the evolution of investment treaty protections and arbitration by reflecting some of the lessons learnt over the years but also by reflecting more of the issues impacting development in Africa today, mainly the promotion of investment in sustainable development. This model BIT seeks to promote an attractive investment climate that enhances sustainable development by stimulating, encouraging and increasing investments in Africa, as set out from the start in the preamble. The model BIT also reflects a greater awareness of the need to promote human rights and to encourage reliable business practices:
"REAFFIRMING the importance of promoting responsible business conduct, cultural identity and diversity, environmental protection and conservation, gender equality, the rights of indigenous peoples, labour rights, inclusive trade, sustainable development and traditional knowledge, as well as the importance of preserving the host state's right to regulate for the interest of the public."[1]
This message is further reinforced in the model BIT's overriding principle which sets out that the interpretation "of this Agreement shall be in line with the principle of Ubuntu, which accords respect to human dignity and equality to any person irrespective of status in a communitarian sense."[2]
The model BIT also reflects some of the issues which have been debated thoroughly in investment treaty arbitrations throughout the years. For example, the model BIT addresses third party funding, provides a clear definition of what is and what is not to be included in the definition of "Investment" and a definition of "Substantial Business Activity".
The model BIT also recognises the authority of state parties to regulate and implement new measures relating to investments in their territory, in order to fulfil national policy objectives in conformity with established international law norms. In particular, Article 7 of the model BIT sets out "Essential Security Measures" which are designed to enable the Contracting States to be able to take "any action which is necessary for the protection of its essential security interests." This serves as a source of cohesion for African States in relation to their ISDS reform strategies and promotes the codification of African States' investment policies and laws. In doing so, the model BIT seeks to address one of the main criticisms of investment treaty arbitration coming primarily from respondent states.
The model BIT has been designed as a comprehensive document comprised of uniform texts which African States may adopt as a basis for developing their specific model investment treaties, and also for non-African States when seeking to negotiate and conclude BITs with African States. This model BIT represents a new, forward-thinking approach to investment treaties and provides a welcome focus on the standards to be applied to future foreign investment in Africa.
[1] Africa Arbitration Academy Model Bilateral Investment Treaty for African States, Preamble.

[2] Africa Arbitration Academy Model Bilateral Investment Treaty for African States, Overriding Treaty Principle.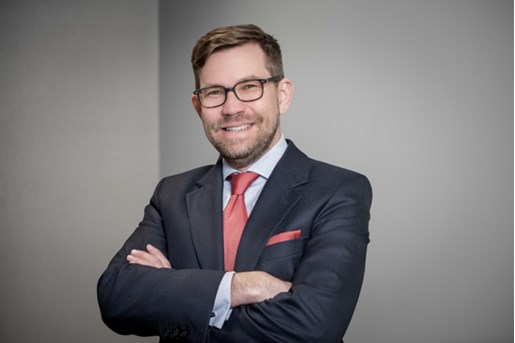 Dr. Markus Perkams
Partner, Commercial Disputes
Germany
View profile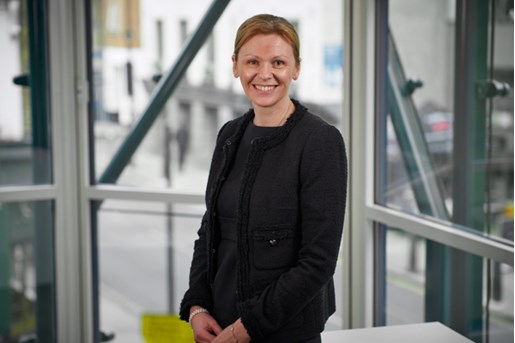 Nathalie Allen
Legal Director, Commercial Disputes
London, France
View profile