On 26 November 2021, the Organisation for Economic Co-operation and Development (OECD) Council adopted the 2021 Recommendation for Further Combating Bribery of Foreign Public Officials in International Business Transactions (the 2021 Recommendation).
---
The OECD is an intergovernmental economic organisation that has long focussed on standardising global efforts to fight corruption. In 1997, it introduced the OECD Convention on Combating Bribery of Foreign Public Officials in International Business Transactions (the OECD Convention). A legally binding international agreement, signatories to the OECD Convention agreed to implement standards to criminalise bribery of foreign public officials. 44 countries have adopted the Convention, including South Africa.
The 2021 Recommendation contains measures to help countries implement the OECD Convention. It replaces previous recommendations from 2009, and summarises some of the key developments, trends and challenges we have seen in the global anti-corruption space over the last decade. Some of the key elements are as follows:
Demand side of bribery: The OECD Convention was the first and only international anti-corruption instrument focussed on the 'supply side' of bribery; that is, the investigation, prosecution and sanction of the bribe payer. However, the 2021 Recommendation changes this focus. It notes that countries should place equal emphasis on the public officials who solicit and accept bribes, through increased training, transparency, enforcement and sanctioning of public officials.
International co-operation: The need for increased international co-operation is also highlighted, including through multijurisdictional investigations, information sharing and when recovering the proceeds of bribery. OECD Convention signatories are encouraged to engage in co-ordinated action with non-member countries to address bribery issues, and to consider anti-bribery collective action initiatives.
Non-trial resolutions: Countries are advised to use a variety of forms of resolution to resolve bribery cases, including non-trial resolutions; agreements between a prosecuting authority and individual or organisation. Such tools, often referred to as Deferred Prosecution Agreements, are already in use in OECD Convention signatories such as the US and UK.
Incentives to corporates: Linked to the above suggestion, countries are also encouraged to incentivise good corporate governance, such as self-reporting problematic conduct and co-operating with law enforcement.
Protecting whistleblowers: The importance of protecting individuals who report allegations of foreign bribery is acknowledged. The 2021 Recommendation also suggests that OECD Convention signatories should consider introducing incentives for people that make such reports.
South Africa is the only African country that has adopted the OECD Convention to date. The country has had well publicised difficulties with corruption over the years; most notably allegations involving former President Zuma's administration.
Linked with this, on 17 January 2022 the Zondo Commission (the Judicial Commission of Inquiry into Allegations of State Capture, Corruption and Fraud in the Public Sector Including Organs of State) released a report, which made a number of recommendations that reflect those in the 2021 Recommendation. These include: (1) the possibility of introducing Deferred Prosecution Agreements for corporates provided that the corporates meet certain terms and conditions; (2) a 'failure to prevent' offence for corporates whose associates pay bribes to obtain or retain business, unless that corporate has appropriate bribery prevention measures in place; and (3) increasing protection for whistleblowers[1].
On the question of incentivising whistleblowers, the Zondo Commission also suggests that a fixed percentage of monies recovered from enforcement action could be awarded to the whistleblower provided that the information disclosed by the whistleblower was material in obtaining the award. We await to see whether any of the recommendations made by the Zondo Commission are implemented in due course.
Whilst other African countries may not be signatories to the OECD Convention, OECD Convention signatories may start to reach out to such countries to help them to address any bribery issues in-country following the 2021 Recommendation. The 2021 Recommendation is therefore essential reading for any individuals working in the anti-corruption space.
Footnotes
[1] Judicial Commission of Inquiry into State Capture Report: Part 1
If you would like to discuss anything in this article further, please contact Jenny Burton or Chloe Chiew.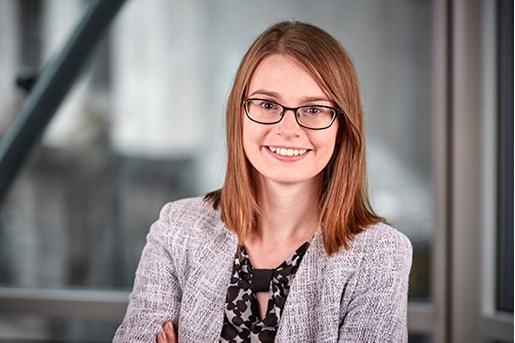 Jennifer Burton
Managing Associate, Global Investigations London, UK
View profile