This month we look at the transport outcomes of COP26 along with the long-awaited Integrated Rail Plan, the Future of Transport Regulatory Review, the new requirements to install EV chargepoints in buildings, and more.
---
Bus
A Local Government Association (LGA) publication calls for urgent investment from the Government in bus services in order to ensure councils are able to reduce car journeys, lower carbon emissions and help the UK work towards its net zero goal by 2050 or earlier. The Local Government Association represents councils in England and Wales.
---
Decarbonisation
In November's Trends in Transport report, Addleshaw Goddard examine the vehicles and flight proposals set out in a series of Department for Transport consultations on regulations governing zero emission vehicles, modernising vehicle standards, future of flight, regulatory sandboxes and maritime autonomy and remote operations.
A blog by Addleshaw Goddard trainee Thomasina Perera discusses the impact of COP26 and climate change on the transport sector, particularly the reduction of road-use volume.
---
Electric Vehicles
A joint Department for Transport and Department for Business, Energy & Industrial Strategy (BEIS) publication details the COP26 declaration on accelerating the transition to 100% zero emission cars and vans. The declaration is signed by national governments, states, regions, cities, vehicle manufacturers, businesses, investors and civil society with the aim of working towards 100% zero emission vehicle sales by 2035 at the latest in leading markets, and by 2040 globally.
A Local Government Association (LGA) written a response to the Office of Zero Emission Vehicles (OZEV) Future of transport regulatory review: zero emission vehicles consultation on whether there should be a statutory obligation to plan and deliver a charging infrastructure.
Northern Irish Infrastructure Minister Nichola Mallon has announced a new Electric Vehicle Infrastructure Taskforce. The role of the group will be to consider EV Infrastructure in the context of the overarching principles of prioritising active travel (walking, wheeling and cycling) and public transport towards decarbonising our transport system.
An Addleshaw Goddard article examines plans to introduce new requirements for installing EV charge points in new homes, new non-residential buildings and renovated buildings where there are parking spaces.
---
Rail Network
A Department for Transport command paper details proposals to transform the rail network in the North and Midlands, including building three new high-speed lines: HS2 from Crewe to Manchester; HS2 from the West Midlands to East Midlands Parkway, enabling HS2 trains to join existing lines to serve Nottingham and Derby city centres (unlike original plans); and a new high-speed line between Warrington, Manchester and Yorkshire, as part of Northern Powerhouse Rail.
A Department for Transport announcement of a £360 million investment to reform and improve passengers' experience of fares, ticketing and retailing on the railways. The investment will see contactless pay-as-you-go ticketing rolled out across the commuter networks of the Midlands and North over the next 3 years.
The Office of Rail and Road (ORR) has published a statement on a new licence condition which will come into force on the 1 April 2022. The new condition covers delay compensation and is designed to improve passenger access to delay compensation.
The Department for Transport (DfT) has published its response to the consultation on proposed changes to the value of rail penalty fares. The response outlines feedback received and explains that DfT will replace the current method for calculating the value of the penalty fare and will introduce a surcharge of £100 on top of the price of the applicable single fare, reduced to £50 if paid within 21 days. The response also notes that the appeals process introduced in 2018 will remain and any appeal will 'stop the clock' on the 21-day period during which a reduced charge is payable.
---
Road Network
In the Transport Committee's Third Report of Session 2021-22, MPs call on the Government to pause the rollout of all-lane running Smart Motorways until five years of safety and economic data is available and safety improvements have been delivered and independently evaluated.
---
Shipping
A Department for Transport and Department for Business publication details a joint declaration by COP26 member states to support the establishment of green shipping corridors – zero-emission maritime routes between 2 (or more) ports. It is the signatories collective aim to support the establishment of at least 6 green corridors by the middle of this decade, while aiming to scale activity up in the following years.
A blog by Addleshaw Goddard associate Chloe Oakshett discussing whether shipping has moved any closer to net zero with the culmination of COP26.
---
Space
The UK Space Agency has provided new funding for a joint British and French mission, called MicroCarb, dedicated to monitoring atmospheric carbon dioxide. The UK will provide a further £3.9 million for the mission, due to launch in early 2023, which will be the first European satellite dedicated to measuring atmospheric CO2 from all around the world.
The Transport Minister has announced the launch of the Spaceflight Safety and Regulatory Council, comprising of government members and industry experts, which will carry out work over the coming year with the aim of ensuring that the UK maintains the most progressive spaceflight regulations across the globe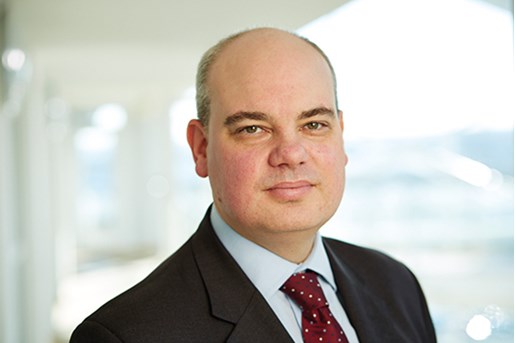 Paul Hirst
Partner, Infrastructure Projects and Co-head of Transport
United Kingdom
View profile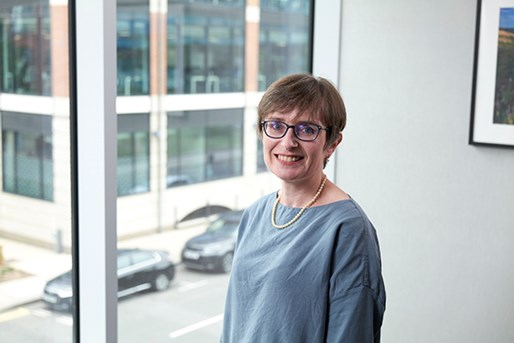 Anna Sweeney
Principal Knowledge Lawyer, Projects & Infrastructure Leeds
View profile