The UK's high streets can expect a bounce in footfall with lockdown restrictions lifting, the summer weather returning and a craving for in store retail therapy.
---
But for a sustainable high street revival, it's time to think beyond traditional retail formats. Central to new retail marketing innovations will be consumer data and in particular the insights it brings.
High street and digital retailers have learned from one another, informed by consumer spending behavioural trends and a privacy centric-ap¬proach to data.
The way people are shopping has been changing for some time – a change which has been exacerbated by the pandemic. The step change in behaviour has seen consumers base their shopping habits depending on what product they're looking to purchase. Put simply, the items that people are shopping for will determine how they shop.
Digital retail will continue to evolve into a commodity or service for purchasing life's necessities, while the high street will be the preserve of luxury shopping and entertainment. Each can act as a catalyst for the other.
Boohoo, the online fashion retailer that acquired the Debenhams brand and website for £55m in January, relaunched the website Debenhams recently. But, popular cosmetic brands, including Chanel and Yves Saint Laurent, were missing from the revamped website, as some brands reportedly would only supply when there was a physical retail presence. It demonstrates the power of brands and, possibly, acknowledging that some products, such as fragrances and homeware, sell better in-store than online. John Lyttle, Boohoo's chief executive, is reportedly in talks about opening "one store and one store only" outside London, acknowledging these consumer behaviour trends.
DATA PRIVACY IS POWER
For high street retailers to sustain the anticipated post-lockdown bounce in footfall, retailers must understand their customer base and create a sense of occasion and community experience. Data can support both.
Above all, data capture must be transparent. Brands that are clear about the nature and purpose of data capture can expect customer trust and confidence over time. Retailers that mutually align incentives do best. For example, loyalty cards offer customers discounts and tailored offers, including reminding customers when similar products and services may need to be purchased. This direct customer engagement can persuade shoppers to the high street for special events and new product launches, which are powerful catalysts for products with high brand loyalty.
In smart products, data can also extend the relationship between brand and customer beyond the point of purchase, where product usage data can inform brands when a replacement is needed. For example, a runner that tracks exercises through an affiliated app will, as a by-product, create data that indicates when running shoes need replacing, which could prompt a special offer from a related retailer. High street retailers may entice shoppers to physical stores with special discounts to premium brands.
There is a power in data privacy. The data exchange is palatable when paired with a tangible benefit and can even cultivate further brand loyalty. This area becomes problematic if data is harvested and sold onto third parties, with little transparent upfront statements delivered in a clear and understandable way. Consumers are live to this and making choices with brands based on privacy - they do not like to be the product unknowingly. Brands like Apple are leading the way putting consumers in control of what data is shared in a consumer centric approach.
Back on the high street, though, retailers are working out how best to realign relationships between brands, landlords, and consumers in a post-pandemic environment, mindful of the sector headwinds. FÖMO Store, a pan-European pop-up and flex-retail operator, has created a fresh template that blends physical and digital retail. FÖMO Store works as a micro-department store alongside affiliate, We Are Pop Up, a platform that directly connects brands with flexible retail spaces. The FÖMO Store concept consists of a rotation of diverse brands – across clothing, home accessories, DIY, skincare, sports and even wellness products. Hosted brands can invite shoppers and distributors to FÖMO, which function as the brand ambassadors to promote the products, in a retail-as-a-service (RAAS) format, which can simultaneously reach B2B and B2C.
FÖMO hosts events ranging from performing musicians, dancers, book readings, workshops, meditation and wellness sessions. The emphasis on active community engagement draws parallels with coworking. This 'event venue' format also helps to create energy and vibrancy on the high street, while data collected can inform brands on shoppers' preferences, keep consumers engaged, provide insight on what products are most successful, while store revenues can be pegged to flexible leases. Moreover, as emerging brands mature and grow, they may become direct tenants in future, providing landlords with access to potential future tenants.
Reviving the high street will require retailers and landlords to look beyond the traditional retail formats and capture and keep shoppers' attention. Experimenting with data-driven marketing may help a retailer, and a particular high street, stand out in a crowded sector.
This article was originally published by The British Retail Consortium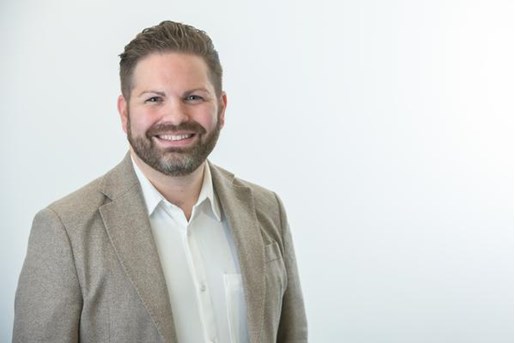 Ross McKenzie
Partner, Commercial & Data Protection
Aberdeen, UK
View profile