The case of Triple Point Technology Inc (Triple Point) v PTT Public Company Ltd (PTT) [2021] UKSC 29 has prompted considerable discussion in the construction industry.
---
The case, which reached the Supreme Court in November 2020 and received judgement on 16 July 2021, has increasingly focused on the interpretation of liquidated damages clauses (LDs clause), contractual provisions designed to offer a party financial compensation in the event another party acts in breach of its contractual requirements. Construction contracts readily employ LDs clauses to financially incentivise contractors to complete projects on time and, as such, the judgement provided by the Supreme Court last week is important and relevant for the industry.
The Facts
Triple Point was engaged to provide software and software implementation services to PTT (Works) under a Commodity Trading and Risk Management System contract dated 8 February 2013 (Contract). The parties agreed a timetable for the completion of each Phase of the Works and the individual stages to be met within each Phase.
Article 5.3 of the Contract contained the following wording governing delay to delivery of the Works:
"If the Contractor fails to deliver work within the time specified and the delay has not been introduced by PTT, Contractor shall be liable to pay the penalty at the rate of 0.1% (zero point one percent) of undelivered work per day of delay from the due date for delivery up to the date PTT accepts such work..." (emphasis added).
Upon entering into the Contract, the Works were delayed; stages 1 and 2 of Phase 1 were completed 149 days later than the anticipated date in the Contract and work did not commence on the preparation of the Phase 2 scope of works. Following discussion, PTT accepted the works performed for stages 1 and 2 of Phase 1 and paid the relevant invoice. However, Triple Point went on to demand payment in respect of other invoices previously submitted and relating to its licence agreement and order forms. PTT refused to pay these on account of the fact they were not payable under the terms of the Contract and, in May 2014, Triple Point suspended work. PTT argued this amounted to wrongful suspension and terminated the Contract in March 2015.
Triple Point brought proceedings against PTT for the outstanding sums in its unpaid invoices. PTT counterclaimed for:
damages for breach of contract on termination in respect of PTT's wasted costs for hardware purchased prior to termination;
liquidated damages for delayed completion of the Works up to the date of termination; and
the costs of procuring a replacement system, plus interest.
The Courts' Decisions
At first instance, Mrs Justice Jefford dismissed Triple Point's claims and PTT was awarded approximately USD $5 million in damages, USD $3,459,278.40 of which was in respect of liquidated damages for delays prior to termination.
Nonetheless, when the case reached the Court of Appeal, it was held that PTT was only entitled to liquidated damages in respect of the Works completed under the stages set out in Article 18 of the Contract and, as per the wording of Article 5.3, accepted by PTT. Significantly, liquidated damages could not therefore be applied in a blanket fashion up until termination of the Contract and PTT could not recover liquidated damages for any other stages or Phases of the Works beyond stages 1 and 2 of Phase 1. The Court stated that interpreting an LDs clause as having application up until termination of a contract was the "orthodox analysis" [1] however, following consideration of a large amount of case law, including the decision of the House of Lords in British Glanzstoff Manufacturing Co Ltd v General Accident, Fire and Life Assurance Corpn Ltd [1913] AC 143, this was not the applicable interpretation in this case.
When PTT brought its case before the Supreme Court, the first issue it therefore sought judgement on was whether liquidated damages could be payable under Article 5.3 of the Contract if Triple Point never completed, and PTT never accepted, its work.
In providing the leading judgement for the case, Lady Justice Arden was unequivocal in finding the Court of Appeal erroneously interpreted Article 5.3. She found the decision that work needed to be completed and accepted in order for Article 5.3 to apply, "inconsistent with commercial reality and the accepted function of liquidated damages." [2]
Liquidated damages offer predictability and certainty when it comes to remedying an event such as delay to completion, and it does not follow that the parties would seek to require this certainty only in circumstances where the works are completed and accepted.
In addition, Lady Justice Arden states, it is general law that liquidated damages accrue up until termination of a contract, after which it is well understood that parties should seek damages for breach of contract. [3] This principle should be taken as read and means the application of LDs clauses such as Article 5.3 do not become qualified on works having been completed and accepted. Nor do parties have to specifically provide for the effect of termination of their contract. Lady Justice Arden does suggest that parties may, out of an abundance of caution, draft their LDs clauses to provide for liquidated damages to terminate on completion and acceptance of the works, in order to remove any ambiguity as to whether liquidated damages end at termination. However, any such wording does not remove the right of a party to seek liquidated damages up until termination, even if that party has not accepted the works that have taken place prior to termination. [4]
With regards to the Court of Appeal's use of the Glanzstoff case, the Court found the case turns on its particular facts and that it does not establish a new proposition of law. As such, it should not have led to the Court of Appeal's "radical re-interpretation of the case law on" LDs clauses. [5]
Considerations Going Forward
The Supreme Court's decision confirms the orthodox interpretation of the LDs clause – that liquidated damages are recoverable up until the point at which the contract is terminated and that any wording in an LDs clause specifying that acceptance of the work is required, as in Article 5.3, is additional to, and not a substitute for, any such right. This confirmation may come as a relief to parties and their legal teams who are no longer faced with the immediate concern that negotiated LDs clauses may not apply as traditionally thought, and as suggested by the Court of Appeal.
Nonetheless, the case acts as an important reminder; we should, at all times, seek to apply drafting that is clear in its intention and application. We have already seen official amendments to the NEC Suite of standard form contracts to clear up any uncertainty; all NEC4 contracts now contain an express stipulation that any delay damages will cease at termination, with further delay losses after termination forming part of a claim for general damages. [6]
Please look out for our more detailed article examining the development of Triple Point v PTT in due course.
[1] [2019] EWCA Civ 230, paragraph 110
[2] [2021] USKC 29, paragraph 35
[3] paragraph 35
[4] paragraph 36
[5] paragraph 42
[6] https://www.neccontract.com/About-NEC/News-and-Media/NEC4-October-2020-Amendments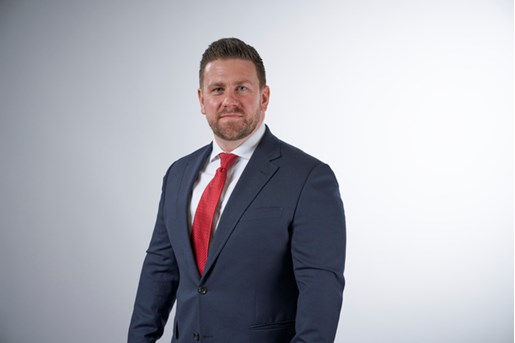 Rob Easton
Managing Associate, Construction and Engineering
London, UK
View profile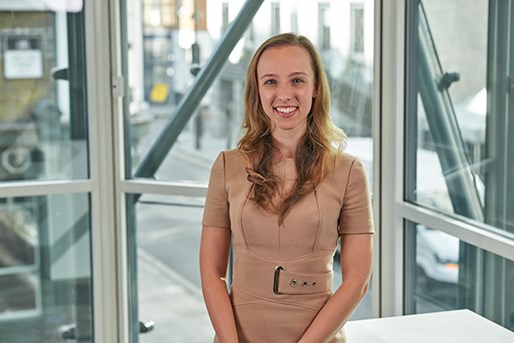 Holly King
Associate, Construction, Engineering & Environmental
London
View profile