FCA FOCUSES ON FINANCIAL PROMOTIONS FOR HIGH RISK INVESTMENTS IN ITS RECENT DISCUSSION PAPER DP21/1 AND FLAGS POSSIBLE CHANGES TO ITS FINANCIAL PROMOTION RULES
---
Enter the FCA's discussion paper – DP21/1 (DP) on strengthening financial promotion rules for high risk investments (now closed for comments) – which follows the FCA's Call For Input, the FCA's retail financial promotion ban on speculative illiquid securities (SIS ban) and the FCA's Investment Harms Campaign.
Given this is a DP, a consultation will follow later on this year, but some interesting takeaways here are:
The SIS Ban has not completely closed off potential routes of arbitrage with the FCA looking to potentially include relevant equity shares within the SIS Ban found in COBS 4.14 and also questions whether the current financial promotion rules regarding P2P Agreements which have "similar" features to SIS' (e.g. they are agreements for loans to property developers) should also be reviewed;
The current processes around categorisation of high-net worth (HNW) and sophisticated investors could be amended to include firms using existing information held about a customer (e.g. via appropriateness checks) to validate any declarations they make and/or independently verify that they meet the relevant categorisation thresholds;
"positive frictions" could be added to the high-risk investment customer journey – including cooling off periods, "just in time" education videos to be watched ahead of investing and/or an online test to be passed to demonstrate sufficient knowledge about financial products; and
Specific on-going monitoring of financial promotions an authorised firm has approved could be introduced.
DP21/1 coupled with the FCA's Business Plan 21/12 – which speaks to enabling retail consumers to access "appropriate" investment products – and of course, underlying this the FCA's work on a new Consumer Duty and the HMTs proposals on approving financial promotions and creation of a financial promotion gateway - illustrates a laser focus across the board on financial promotion and consumer harm in the retail investment space.
Those who were caught by the SIS Ban will be well aware of the time it takes to implement and operationalise changes in the retail investment space and firms who will likely be caught by any changes suggested in DP21/1 should be looking closely at these developments with a view to planning how any changes might impact their existing marketing practices.
If you would like to know more or would like to discuss anything further, please contact: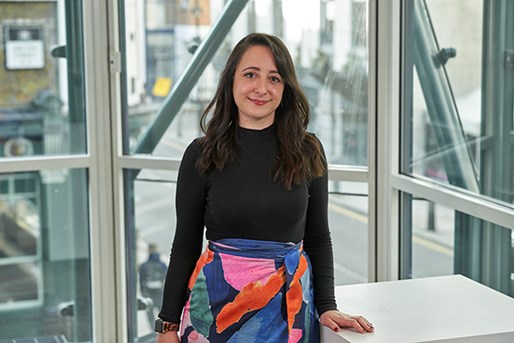 Charlotte Carrington
Associate, Financial Regulation
London
View profile