Government has published a consultation "Offshore Transmission Network Review: Enduring Regime and Multi-Purpose Interconnectors", seeking views on approaches for an enduring regime to plan, develop and deliver offshore transmission. This is the latest in a series of consultations on the future of the UK's energy system. See our previous articles.
---
Why is change necessary?
Under the current regime, introduced when offshore wind was a nascent sector, developers control where a wind farm is sited and how it connects to the mainland, assuming of course that National Grid could offer a suitable grid connection at the desired substation. Each wind farm has an individual connection to the onshore transmission system. Due to the unbundling rules, they would then be required to divest themselves of these transmission assets in OFTO transactions. In addition, "point to point" HVDC subsea interconnectors, whether under a cap & floor regulatory regime or merchant (such as the Acquind project) need to obtain an individual grid connection at their desired location, although often susceptible to being moved under the Connection and Infrastructure Options Note (CION) process.
The current uncoordinated approach, if left unaddressed, could pose a barrier to future offshore wind projects, particularly due to the impact of individual transmission links on the environment and the build-up of onshore infrastructure.
To address this, the Government is proposing to adopt a more strategic approach to the siting of offshore wind and a more centralised approach to the design of associated transmission, aimed at reducing the cumulative impacts on the environment. At the same time, some interconnector developers are proposing so called Multi-Purpose Interconnectors (or MPIs) which are not only point to point between the two countries being interconnected, but which also daisy chain with offshore wind farms, potentially signalling the decline of the OFTO primary market for new OFTOs.
The review covers the whole end-to-end process for developing a wind farm: seabed leasing, grid connection, planning and consenting, the regime for determining who designs and constructs the transmission asset, allocation of government support (such as the Contract for Difference) and transmission charging.
What is being proposed?
One of the questions in the consultation is whether there should be a strategic plan. A strategic plan would identify the geographic areas for wind farm development, indicative cable corridor routes, zones for associated infrastructure, connection points into the onshore transmission network and any reinforcements needed.
This integrated approach would seek to ensure the best locations for the end-to-end infrastructure and would be better able to consider and address the environmental impacts at an early stage.
A centralised approach could also enable a holistic network design, integrating the offshore transmission network with onshore transmission, Carbon Capture Utilisation and Storage and potentially hydrogen.
To decide on possible models for the enduring regime, the consultation considers:
whether there is a need for upfront strategic planning of offshore wind generation;
whether there is a need for holistic network design and the key design choices;
the possible delivery models; and
the timing of transmission design and delivery ('early' or 'late').
Based on different combinations of responses to these questions, 7 potential delivery models have been put forward, falling into two broad categories:
those that retain the developer-led approach but make incremental changes to incentivise coordination; and
those that introduce centralised holistic network design and delivery for offshore transmission.
The choice of model will depend on how the risk is allocated between the private sector and the consumer; the impact on costs; business models; and attracting private sector funding.
If a strategic plan is adopted, it would present a vision out to 2050 and would be updated every 5 years.
Benefits and risks
Coordination could offer opportunities to reduce costs through sharing infrastructure, but there would be less competitive pressure, potentially resulting in higher costs for the consumer.
The holistic design is expected to be based on a "generation map" showing the location, capacity and completion date of the wind farms to be connected. If any of the assumptions turn out to be incorrect, the network could be overbuilt or the design would need to be changed at a later stage to accommodate additional generation.
The timing of detailed design and delivery of transmission is important: early delivery would give more certainty for the developers, but not knowing which projects will reach Final Investment Decision would make it challenging to efficiently design the network. On the other hand, finalising transmission design later in the process will mean greater certainty around the generation to be connected, but if the transmission is then delayed or not delivered, the developer would end up with a stranded asset.
Multi-purpose interconnection
Multi-purpose interconnectors (MPIs) combine the functions of connecting offshore transmission to the mainland and connecting one country to another. They can play a role in delivering a coordinated approach to transmission infrastructure by helping to reduce the number of landfall points of onshore grid connections as well as reducing the capital and operational costs and reducing how much wind has to be curtailed.
A consultation published by Ofgem on 14 July considered two main concepts for MPIs:
combining a radial connection to shore from a GB offshore wind farm with a further direct connection from the GB wind farm to the electricity network or wind farm of a neighbouring country, enabling cross-border electricity flows; and
where a point-to-point interconnector cable also includes direct connections with offshore wind farms which use the interconnector as their connection to market.
The evidence within the Ofgem consultation will inform the Government's approach to an enduring regime for MPIs. Ofgem is expected to announce their views at a workshop in October and then publish their final views in November 2021. They are expected to take the position that the existing cap & floor regime is a suitable framework for MPIs and that the ITPR does not provide enough certainty for MPIs. It is possible that Ofgem may delay any decision of the cap & floor regime for MPIs until the Offshore Transmission Network Review is concluded because of the need to clarify the following topics:
legal definitions and use of assets
market arrangements
charging arrangements; and
EU regulatory alignment and the 70% rule in relation to unbundling.
Which projects will be affected?
To implement the necessary changes without creating a delivery risk for the projects already in development, the enduring regime will focus on projects that will come through future seabed leasing rounds, so the Crown Estate leasing rounds beyond the recently completed Offshore Leasing Round 4 and the Crown Estate Scotland leasing rounds beyond ScotWind.
There are two other workstreams in the Offshore Transmission Network Review:
Early opportunities focuses on projects that are at a relatively well-advanced stage of the development process, and looks at making changes to the current regulatory framework
Pathway to 2030 focuses on projects which have won seabed leases in 2021 or will do by 2022. This workstream is also exploring options for a holistic network design and the timing of transmission delivery but is working towards different timings to those in the enduring regime (i.e. this consultation).
Next steps
Based on a map of generation expected to connect by the early 2030s, the ESO will continue its work on a holistic network design, with a view to completing the design by the end of January 2022.
A minded-to position on a preferred medium-term delivery model for offshore transmission is expected this year; to be followed by an Ofgem consultation on the details of the preferred model and a further consultation on its implementation.
The enduring regime proposals are intended to apply to projects which are due to be operational post 2030.
The Consultation closes on 23 November 2021.
Comment
Some of the proposals in this consultation represent a major shift in how offshore wind farms could be developed in future. MPIs are a loose classification for a number of different configurations ranging from being effectively point to point at hubs where several offshore wind projects would also connect through to daisy chaining offshore wind project sites in what is effectively a nascent HVDC offshore grid. We could see a fundamental shift from a developer-led approach to a much more coordinated one, with National Grid ESO (depending on the outcomes of the Future System Operator process) taking a more proactive role in determining a strategic plan that takes account of network considerations (like siting projects near to demand), interactions with CCUS sites, environmental impacts and reinforcement of the onshore network. One option is even to combine seabed leasing, connection offers and CfD support into a single competitive process, like in Germany.
We encourage you to respond to this consultation and are happy to assist you. Just contact one of us listed below or your usual Addleshaw Goddard contact.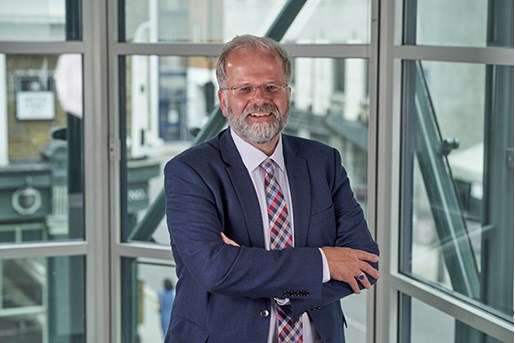 Martin Stewart-Smith
Partner, Infrastructure Projects & Energy
London, UK
View profile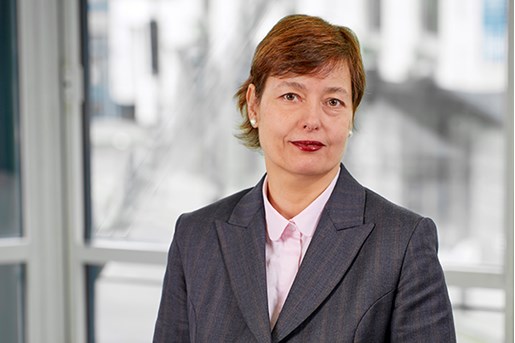 Inga Aryanova
Managing Associate, Infrastructure Projects & Energy
London
View profile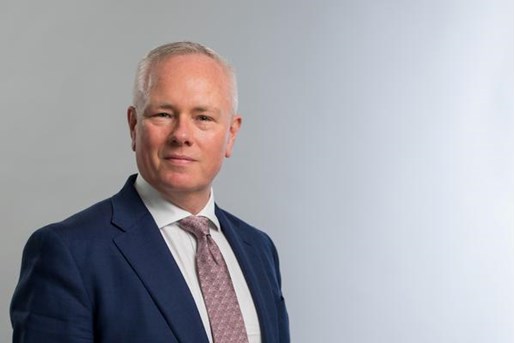 Richard Goodfellow
Head of IPE and Co-head of Energy and Utilities
United Kingdom
View profile