Carbon capture, use and storage (CCUS) is a technology that captures carbon dioxide from industrial and power plants and stores it away from the atmosphere. It features in the Ten Point Plan for a Green Industrial Revolution and will be critical to the UK meeting its Sixth Carbon Budget decarbonisation commitments.
---
It is too expensive to be widely adopted without financial help from the Government. The Ten Point Plan promises two CCUS clusters by the mid-2020s (Track 1) and a further two by 2030 (Track 2). There was a consultation in February on how to roll these out and the response came out in May, along with:
This briefing concentrates on the CCUS cluster sequencing guidance.
To explain some of the confusing terminology: a "track" refers to when a cluster might get deployed. The Ten Point Plan states the Government will establish CCUS in two industrial clusters by the mid-2020s (Track 1) and aim for four by 2030 (i.e. a further two, Track 2). The Phase 1 Guidance relates to the Track 1 clusters only.

Phase 1

Within each track there are two phases. In Phase 1 the Government will select one or more clusters. A "cluster" is a transport and storage (T&S) network for carbon dioxide plus at least two associated CO2 capture projects. The entity responsible for the T&S network will be the cluster lead and must provide evidence of a formal collaboration agreement between cluster organisations such as a Memorandum of Understanding or a consortium/partnership agreement. The cluster must be in the UK and must be able to demonstrate that it can be operational by 2030 (although clusters will be evaluated on their pace of delivery, with 2030 being a long stop date).

Phase 2

In Phase 2, the Government will receive applications from individual projects (industrial, power or hydrogen) to connect to the clusters that have been selected for Track 1. This means that if a project was part of a cluster that did not get selected during Phase 1, it can still apply in Phase 2 to connect to a successful cluster, if that is feasible. To be eligible, projects must: be in the UK, have access to a carbon transport solution and storage site, be ready to start pre-FEED studies by the end of 2022 and be operational by the end of 2027 (plus other specific criteria for each type of project).

For a cluster, getting onto Phase 1 of Track 1 gives it chance to be considered for support under the CCUS Programme. This support includes funding from the CIF (if needed) and access to the CCUS business models to encourage private sector funding. Being sequenced onto Track 1 does not mean that support will be awarded. The Government needs to be comfortable with: the application of subsidy control requirements, any balance sheet implications, the status of any relevant statutory consents, and that the project represents value for money for the consumer and the taxpayer.

For individual projects, being selected for Phase 2 of Track 1 gives them access to a distinct package of government support.

T&S

The T&S network project will be eligible for:

An economic licence that grants the licensee a regulated revenue stream (the 'Allowed Revenue') facilitated by the right to charge a regulated fee (the 'T&S fee') to users. See the T&S business model for more details.
Access to the CIF, if required, perhaps to reduce the potential revenue gap (the difference between calculated allowed revenue and the revenue T&SCo can collect from early users for their proportionate use of the network).
Government Support Package (if required) for specified low probability but high impact risks that the private sector would not be able to bear at an efficient price or indeed any price.

Industrial

Industrial projects include: midstream and downstream oil and gas (but not upstream field operations); iron and steel; cement, lime and chemicals; food and drink; retrofitted CCUS-enabled hydrogen production; Energy from Waste (but only existing or committed plants with energy recovery included) and some CHP facilities. Such projects will be supported through:

An element of capital co-funding through the CCS Infrastructure Fund (CIF).
An Industrial Carbon Capture Contract which will be funded from the exchequer – see the ICC business model for more detail.

Power

Power plants must be gas-fired thermal generation of 100MW or over and can be either new build or a CCUS retrofit to an existing generating station.

These projects will be able to receive a Dispatchable Power Agreement (DPA), similar to a CfD, funded through consumer subsidies. For more detail see the DPA business model.

Hydrogen

The hydrogen support only applies to new CCUS-enabled hydrogen production plants. Existing hydrogen plants to be retrofitted with CCUS technology come under the Industrial model.

New hydrogen CCUS projects will get support through:

The hydrogen business model (to be consulted on shortly). This will be a producer side subsidy combined with demand side incentives, which are still being explored. We now know that the subsidy will be a contractual model, providing revenue support over an agreed contract term, incorporating a proportion of operational costs and an appropriate rate of return on capital invested.
The Net Zero Hydrogen Fund (NZHF) for capital co-funding. Look out for more details in due course on the NZHF and how it interacts with the hydrogen business model.

The timeline for submitting Phase 1 cluster applications is very short. Expressions of interest had to be submitted by 21 May and finalised Phase 1 submissions are due by 9 July. BEIS will then assess each cluster's eligibility according to set criteria (unchanged from the February consultation) and announce which clusters are eligible to be considered for Phase 1 on 9 August. Then they will announce which two clusters have been sequenced to Track 1 (plus any reserve clusters) from 25 October.

In the meantime, the Phase 2 timeline runs in parallel, starting on 9 August (the date the eligible clusters for Phase 1 are announced). Individual projects need to start thinking then about whether it is feasible for them to connect to those eligible clusters and put in their Phase 2 applications by 1 November.

This helpful diagram from the Guidance shows how Phases 1 and 2 overlap (click here to enlarge).

BEIS will release final details of the Phase 2 application process in August. Remember this is only for Track 1; the Track 2 timetable (for clusters by 2030) will be published after October.

Also bear in mind that the Government has discretion to alter these timelines at any stage and to cancel, amend or vary the cluster sequencing process at any point with no liability, so none of this is set in stone (presumably to avoid any claims).
Comment
Together with the Industrial Decarbonisation Strategy (see our News Analysis on this for LexisPSL here), this cluster sequencing guidance shows that the Government is at last gearing up to support CCUS projects. The timescale for applying is short, and the final details are still being worked out, but the process needs to be started now as the decarbonisation deadlines are not very far away. It remains to be seen how unsuccessful clusters and projects will fare without access to the funding packages on offer in Tracks 1 and 2.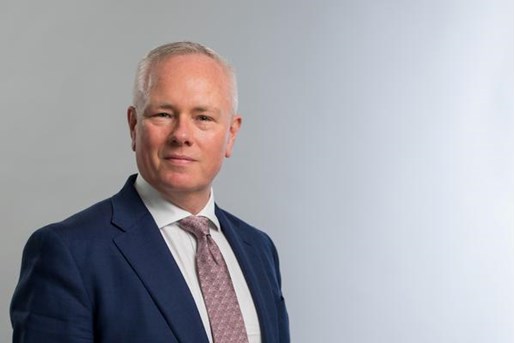 Richard Goodfellow
Head of IPE and Co-head of Energy and Utilities
United Kingdom
View profile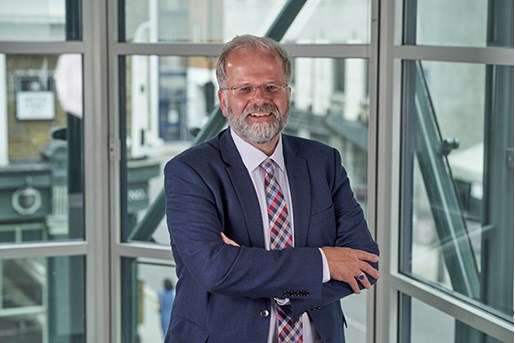 Martin Stewart-Smith
Partner, Infrastructure Projects & Energy
London, UK
View profile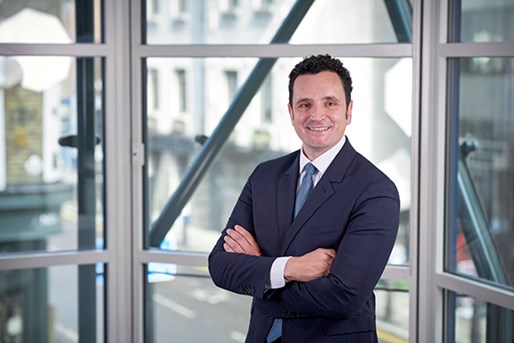 Alex Hirom
Partner, Construction, Engineering & Environmental
London
View profile