On 20 April 2021, the UK's whistleblowing charity, Protect, launched the 'Let's Fix UK Whistleblowing Law' campaign.
---
The campaign calls on the Government to review and update the Public Interest Disclosure Act 1998 (PIDA). But does UK whistleblowing law need fixing? And what could this mean for employers?
"Let's Fix UK Whistleblowing Law"
Protect's campaign follows research published from their legal Advice Line in October 2020 (The Best Warning System: Whistleblowing during Covid-19) which revealed that:
20% of whistleblowers were dismissed after raising concerns about Covid-19 issues;
employers ignored 41% of all whistleblowers raising Covid-19 concerns – rising to 43% if the whistleblower was raising a concern about public safety risks; and that
managers were more likely to be dismissed for raising concerns during the pandemic.
In their October report, Protect call for a new regulator the Whistleblowing Commissioner to set new legal standards for employers whistleblowing arrangements (including giving whistleblowers feedback on the concerns raised), underpinned by a penalty regime where organisations can be fined for breaching them. There would be new standards to ensure that regulators deal effectively and promptly with whistleblowing concerns - and legal aid and reform would ensure that whistleblowers who are treated badly or dismissed have an effective remedy.
Now, Protect's "Let's Fix UK Whistleblowing Law" campaign simplifies these recommendations to call on the Government to urgently amend PIDA in three key aspects:
Widening protection in workplaces to include previously excluded groups such as volunteers, job applicants and trustees;
Introducing new legal whistleblowing standards for employers - with tougher enforcement for those who fail to listen or who treat whistleblowers badly; and
Allowing better access to justice by reducing the burden whistleblowers face at tribunal.
EU Whistleblowing Directive
Protect's campaign coincides with the forthcoming deadline of 17 December 2021 for EU Member States to comply with the new EU Whistleblowing Directive (2019/1937/EU) (Directive).
Although the UK has already left the EU and is no longer obliged to implement the Directive, it is still required to keep up with EU levels of employment protection to maintain the 'level playing field' referred to within the UK-EU Trade and Co-operation Agreement. With this in mind, the Government may decide to amend UK law to keep pace with European worker rights and best practice. For employers, this means that any of the following aspects of the Directive not currently reflected in PIDA could be introduced into UK whistleblowing law, such as:
Widening protection to a broader range of people such as volunteers, Non-Executive Directors, job applicants and self-employed contractors. Currently, PIDA only extends protection for job applicants to NHS workers;
Requiring employers with 50+ employees to set up internal channels/procedures and provide feedback for whistleblowing: At the moment, there's no obligation on UK organisations outside of regulated sectors such as Financial Services or the NHS to have any whistleblowing arrangements;
Introducing new regulatory standards, such as how regulators receive whistleblowing disclosures, maintain confidentiality, provide feedback and follow up on any disclosures;
Provisions to protect whistleblowers from potential liability, such as breach of confidence, defamation, data protection or copyright law; and
Legal aid: At the moment there's no legal aid for whistleblowers seeking to bring employment claims (except when discrimination matters are also engaged), so the Government could follow the Directive to extend legal aid to whistleblowing.
Comment
It will be interesting to see whether the Government takes forward any aspects of Protect's campaign to plug the gap between PIDA and the Directive, as it has committed to build on workers' rights after the UK's exit from the EU and to give Parliament a say on whether the UK should align with future EU employment law changes. Will the UK keep up with the EU's levels of protection, or allows its workers to fall behind?
On 22 March 2021 the Telegraph reported that the Government had committed to review whistleblowing protections and that it plans to introduce a single body to enforce workers' rights, including whistleblower protection, as part of the Employment Bill outlined in the Queen's Speech in December 2019. However, on 23 March 2021, when asked about the timeframe for the draft Employment Bill in the Commons, Kwasi Kwarteng stated that the Government intended to bring forward the Employment Bill "when parliamentary time allows". Subsequently, the Employment Bill was not mentioned in the Queen's Speech on 11 May 2021, indicating that it is not an immediate priority for the Government.
In Europe, Protect has reported that, with just 9 months until the implementation date, only 9 out of 27 states had made progress to adopt the new Directive into their national legal framework. It's also been reported that some countries are considering only applying the protection in the Directive to breaches of EU law, but not to breaches of domestic law – and are using the Directive to go back on existing laws, despite it having a "non-regression clause". If that happens, it is likely to reduce the pressure on the UK to "upgrade" our current protections within PIDA.
For employers, this will be welcome news, especially when already handling the challenges of reintegrating varying numbers of staff back into the workplace during summer/autumn 2021. However, whilst there may not look to be any immediate changes to UK whistleblowing law, with the backdrop of the pandemic looming large and the ongoing pressure to keep step with EU employment standards, employers should be mindful of the above recommendations reappearing at some point in the future.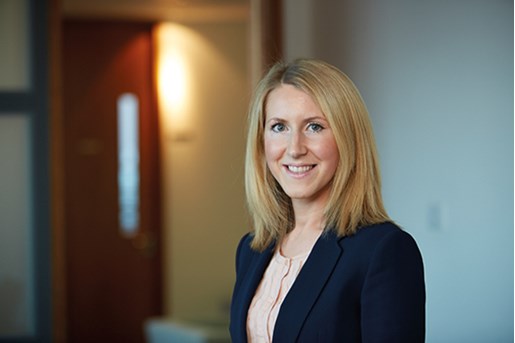 Helen Almond
Senior Knowledge Lawyer, Employment & Incentives
Manchester, UK
View profile