In Taylor v Jaguar Land Rover Ltd, the employment tribunal considered for the first time the application of the gender reassignment provisions of the Equality Act 2010 on gender fluid and non-binary people. Taylor also serves as a reminder that staff should be trained on diversity and equality policies. It is not enough for companies to have appropriate policies; staff actually need to be aware of these.
---
Facts
The claimant was an engineer working in Jaguar Land Rover's plant. From 2017, the claimant informed their employer that they were transgender, transitioning from a male to female gender identity and self-identified as both gender fluid and non-binary. The claimant also informed their employer that they had no plans for a surgical transition. Thereafter, the claimant primarily wore women's clothes.
On the basis of their clothing, the claimant was insulted by colleagues and on the receiving end of abusive jokes. The claimant also encountered issues regarding which toilet facilities they could use. In addition, the claimant was given inadequate support by HR and management, who often dismissed the claimant's complaints about poor treatment.
Decision
The employment tribunal found that the claimant had the characteristic of gender reassignment, regardless of the fact that they had not undergone any surgical reassignment, and were therefore protected under the Equality Act 2010. The tribunal held that the claimant was harassed and had suffered direct discrimination at work because of their gender reassignment.
The tribunal additionally found that the claimant was victimised due to the respondent's failure to allow them to withdraw their resignation. The tribunal concluded that the claimant was constructively unfairly dismissed.
The tribunal awarded £180,000 in aggravated damages to the claimant. On the recommendation of the tribunal, Jaguar Land Rover agreed to appoint a Diversity and Inclusion Champion and to commission annual reports investigating diversity and inclusion in their organisation. In its judgement, the tribunal heavily criticised Jaguar Land Rover's internal procedures and their managers' understanding of equality issues.
Analysis
The tribunal found that the claimant, who was transitioning, was protected by the Equality Act 2010. However, employment tribunals have yet to consider whether a non-binary individual who is not on some sort of transition or gender identity journey would also be protected by the gender reassignment provisions of the Equality Act. What steps a person must take to be on such a journey remain unclear and we await further cases to clarify that point.
This is a timely case, as society shifts towards greater acceptance of gender fluidity and non-binary individuals. For Gen Z in particular, gender fluidity is outwardly widely accepted and celebrated. Businesses are already reflecting this in all sorts of ways, such as global makeup brand MAC's announcement in January of its collaboration with the fashion designer Harris Reed on a gender fluid make-up line.
Takeaways
A statutory defence against discrimination claims available under the Equality Act 2010, is that the employer has taken 'all reasonable steps' to prevent discrimination. This can be invoked where an employer has provided thorough training on issues like equality and harassment, yet an employee has disregarded that training or culture and acted unlawfully towards an employee. However, this defence can only be used successfully if employers ensure that good quality training is rolled out to employees, the policies are positively promoted within the organisation and there are sanctions for those who do not act in line with its policies.
On that basis and in the interest of promoting inclusion, it is important for employers to assess what they can do to create a supportive workplace for non-binary and gender fluid employees. Employers should also ensure that their employee training makes clear what is expected of employees and how unlawful treatment, such as discrimination or harassment, will be dealt with.
Tell someone who is transitioning to use the disabled toilets or to "expect" a level of harassment from colleagues. The tribunal was critical of the claimant's line manager who told them to use the disabled toilets.

Consider which toilet and changing facilities non-binary employees can use and whether to introduce gender neutral facilities.
Treat non-binary and gender fluid individuals as protected under the Equality Act, regardless of where that person may be in terms of their transition journey.
Refresh company policies to ensure that they support people with non-binary identities and do not include any terms that may be offensive to them.
Review employment contracts and company policies taking consideration of the appropriate use of pronouns.
Support employees who are transitioning and provide an ongoing dialogue where appropriate, including recording and dealing with any insensitive comments or harassment from co-workers.
Consider appointing a Diversity and Inclusion Champion.
Ensure that staff, particularly managers, are aware of diversity and equality policies and their contents. Jaguar Land Rover had a diversity and equal opportunities policy, but the tribunal were not impressed that none of the managers giving evidence appeared to have read the policy.
Provide initial and refresher training to staff on equality and diversity. Don't let these policies or training sessions go "stale" by not regularly refreshing or delivering updated guidance.
This article was written by Rhona Wallace, Trainee Solicitor
If you have any queries on equality and diversity training and policies or other workplace inclusion issues, please contact our Employment team: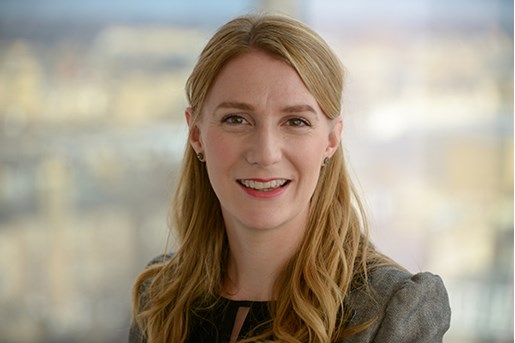 Kelly Brown
Managing Associate, Employment
Edinburgh, UK
View profile