In the lead up to Disability Awareness Day on 12 September 2021, this week's spotlight is on the case of Seccombe v Reed in Partnership Limited.
---
The Tribunal found in favour of the employer in this disability discrimination claim, where it was held that the employee was not a disabled person and, in any event, the employer did not have actual or constructive knowledge of the Claimant's mental health issues.
Under section 10 of the Equality Act 2010, a person is deemed to have a disability if they have a physical or mental impairment and this has a substantial effect on their day to day activities which has lasted, or is likely to last, 12 months or more.
In terms of section 15(2) of the Equality Act 2010, an employee is not discriminated against if the employer did not know or could not reasonably have been expected to know that the employee had a disability.
Facts
The Claimant, Mr Seccombe, was a Supply Chain Manager and had been employed by Reed In Partnership Limited (Reed) for approximately a year and a half. Mr Seccombe had had three periods of absence related to anxiety and depression over the course of a number of years. The first two periods of absence had predated his employment with Reed. During Mr Seccombe's employment with Reed he suffered a traumatic event which led to a breakdown and his third period of absence. Reed had been aware of this event but, following his return, they assumed that the issue was resolved.
Mr Seccombe was subsequently dismissed and Reed cited poor performance as the reason for his dismissal. Mr Seccombe contended that the dismissal constituted disability discrimination and/or that Reed had failed to make adjustments.
Outcome
The Employment Tribunal found in favour of the employer in that Mr Seccombe was not a disabled person and, even if he had been, Reed did not have actual or constructive knowledge of this. Mr Seccombe appealed against the Employment Tribunal's decision on the basis that its decision had been perverse but the Employment Appeal Tribunal upheld the original decision.
Mr Seccombe was held not to be a disabled person due to the fact that he had never had a formal diagnosis of 'severe anxiety and depression.' Regardless of that issue, the Tribunal went on to consider whether Reed knew, or should reasonably have known, that Mr Seccombe was disabled. The Employment Appeal Tribunal agreed with the finding of the Employment Tribunal that Reed did not have knowledge of Mr Seccombe's mental health issues.
When Mr Seccombe began working for Reed, he completed an equal opportunities questionnaire in which he indicated that he did not have any health-related issues or impairment for which Reed might need to make reasonable adjustments. The Employment Tribunal held that Mr Seccombe had not told Reed of any alleged underlying mental impairment or related difficulties.
Lessons to be Learnt
Employers can be reassured by the fact the Employment Tribunal will look at all of the circumstances of the case in determining whether an employer knew, or reasonably ought to have known, of a disability. As such, this limits the risk of employers being caught unaware. However, this does not mean that the Tribunal will find in favour of the employer in every case and employers must always avoid dismissing employees for performance reasons or otherwise under false pretences i.e. where the real reason for dismissal is the employee's disability. In addition, while an employee might not expressly disclose a health condition, an employer might nonetheless be found to know about it depending on the circumstances of the case.
Where employees are absent due to mental health reasons, it is also recommended that employers communicate with that individual to determine the extent of the issues and whether there are any steps which can be taken to assist following the return to work.
If you need any support or advice in this area, please contact:
Maxine Walker, Trainee Solicitor, at Maxine.Walker@addleshawgoddard.com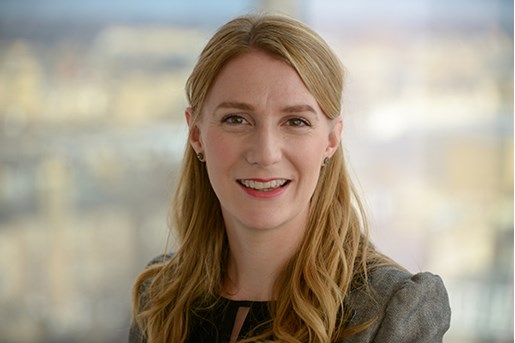 Kelly Brown
Managing Associate, Employment
Edinburgh, UK
View profile