Glasgow COP26 is shaping up to be one of the most critical climate change conferences of modern times.
---
However, as Glasgow prepares to stage the global event between 31st October and 12 November, local employers are anticipating significant disruptions to transport and infrastructure.
As lockdown restrictions and the Coronavirus Job Retention Scheme incentives have now lifted, many employees will now have partially or fully transitioned to onsite working once more. However, with the upcoming events there are growing concerns that the event will present difficulty for many commuters inside, and out with, the city boundaries.
Glasgow City Council have outlined the anticipated road closures on their "Get Ready Glasgow" website which can be found here. They have advised that there will be a series of road closures on various days during the conference period, including popular routes such as the A814 Clydeside expressway, the Clyde Arc and Finnieston Street. Furthermore, it has been advised that the M8 is likely to incur a significant amount of congestion, queuing and possible section closures.
Cycling is being promoted as an alternative option to inner city travel, although some cycling routes near the event will be closed for security purposes.
Furthermore, it has recently been announced that there will be rail and bus strikes held nationally to coincide with COP26. This will widely impact rail services across all of Scotland, meaning that other business locations such as Edinburgh will also be affected.
As anticipated, there will be protests carried out within the city during COP26. Those who commute to work on foot, or spend their working time outdoors, may also need to consider alternative routes and locations.
For many employers, there will be some significant challenges maintaining business as usual over this period. What steps should employers consider taking at this time to prepare for the weeks ahead?
Policies and procedures
Employers should ensure any travel policies they have are up to date and capable of responding to the potential challenges over the next few weeks. Such policies should include lateness or absence reporting processes and suggested alternative working arrangements for employees and managers to follow in the event there are travel disruptions.
It may even be helpful for employers to circulate some guidance regarding COP26, including notices of relevant closures and alternative transport routes for employees to follow where they encounter difficulty. Employees should be encouraged to let their employer know well in advance if they anticipate any complications to their journey which may result in lateness or absence.
Alternative working arrangements
Many employers will already have experience of implementing alternative working practices during the Coronavirus lockdown, and can rely on some of that infrastructure if any of their employees are unable to come into the office during COP26.
For many this may mean a return to (or continuation of) homeworking, or offering other flexible working arrangements which will minimise the need to commute. Some employers, such as HMRC, have already issued working from home directives to some staff to avoid uncertainty and disruption to working practices over this period.
However, there will also be businesses which cannot facilitate a working from home regime for their employees. In these cases, employers may need to consider consulting with staff about adjustments to their start and finish times to avoid peak periods. In doing so, they will need to consider carefully the wording of their employment contracts and policies to ensure they are acting in compliance with their obligations.
Employees who cannot work
Ultimately, there may be a small number of employees who simply cannot work during this period because it is not possible for them to commute or implement an alternative working arrangement. Therefore, the employee may need to take periods of leave during the conference period. Again, where this occurs, employers should consult their employment contracts to understand what their obligations are in respect to pay where an employee is not capable of working. It may be that in some instances, employees may be willing to supplement this time with annual leave or any other contractual allowances that they may have. In such cases, it is important that employers hold discussions with staff to agree on approach.
If you have any concerns about how travel disruptions may impact your business during COP26, please get in touch as follows: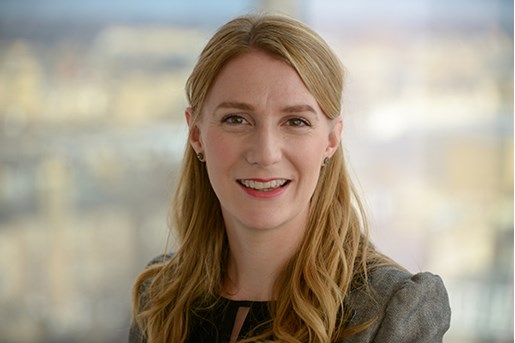 Kelly Brown
Managing Associate, Employment
Edinburgh, UK
View profile