The House of Commons Women and Equalities Committee has launched an inquiry into issues surrounding the menopause in the workplace.
---
The inquiry will review the discrimination legislation and workplace practices already in place to consider whether enough is being done to prevent women from leaving their jobs or suffering other adverse consequences as a result of menopausal symptoms.
A 2019 survey conducted by BUPA and the Chartered Institute for Personnel and Development found that three in five menopausal women in the UK were negatively affected by symptoms at work and almost one million women in the UK have left their job because of menopausal symptoms. The wider implications of such statistics for the workplace are far reaching. Not only are there important health and wellbeing issues to consider, women in this age group are also likely to be eligible for senior management roles. Their exit can lessen diversity at executive levels, contribute to the gender pay gap and feed into a disparity in pensions. Addressing the issues surrounding the menopause in the workplace can therefore help employers retain and recruit women with those skills and experience.
The current inquiry will draw up recommendations with a view to shaping policies redressing gender equality. While no timetable has yet been set for the publication of its findings and any recommendations, the inquiry has asked for submissions on the nature and extent of discrimination faced by women experiencing the menopause and the impact on wider society, the economic impact of menopause discrimination, how businesses need to factor in the needs of affected employees and furthermore how practices addressing workplace discrimination relating to the menopause can be implemented.
As it stands, under the Equality Act 2010, menopause discrimination is largely covered under three protected characteristics: age, sex and disability discrimination. If a worker is treated unfairly because of the menopause, this may amount to discrimination because, for example, of their sex and/or disability, and/or their age.
There have been several calls made for further legislation to require employers to put in place a workplace menopause policy to protect women going through the menopause against discrimination whilst at work. Caroline Noakes, chair of the Women and Equalities Committee, has said that she would not rule out recommending changing equality laws to provide better protection for menopausal women.
So what measures can employers take now to address the issues around the menopause in the workplace:
Businesses should review their policies and assess how they impact employees with menopausal symptoms.
If they have not already done so, employers should consider including menopause at work policies in their staff handbooks.
Provide training for managers, supervisors and team leaders to make sure they understand how to have a conversation with a worker raising a concern regarding menopause, how the menopause can affect a worker and what support and/or changes for the worker might be appropriate.
It is also advisable for an employer to raise awareness among all staff that it will handle menopause in the workplace sensitively, and with dignity and respect.
If you would like to discuss any of the issues around menopause in the workplace, please feel free to get in touch with your usual contact in the AG employment team.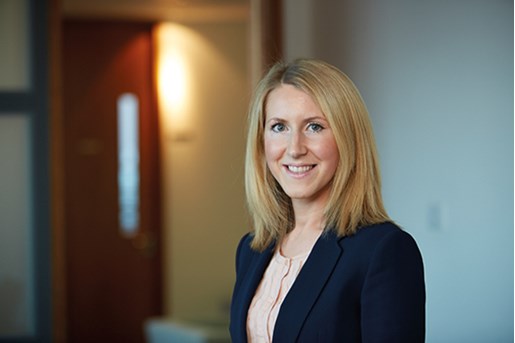 Helen Almond
Senior Knowledge Lawyer, Employment & Incentives
Manchester, UK
View profile