At the end of August 2021, the Home Office published ambitious plans for reforms the visa sponsorship system to be implemented over the next 3 years.
---
The Home Office wants to provide a faster process for hiring overseas workers, improve user experience and prevent abuse of the system. The aim is to create a sponsorship system which will enable employers to have an overseas worker ready to start faster than in any other G20 country.
To achieve this, adjustments will be made to the current sponsorship system. These changes will be implemented in late 2021. As we progress through the final quarter of 2021, if the Home Office is on schedule, sponsors should notice the following changes:
a new service for small and micro businesses;
a new enhanced Skilled Worker eligibility checking tool;
piloting a salary check feature in conjunction with HMRC, to ensure that employees are being paid the amount the sponsor committed to; and
a review of fees.
As well as these adjustments, a full re-design and new sponsorship system based on different IT systems will be undertaken. The new system will include new features and increased internal governmental data sharing. As well as speeding up the processes of obtaining sponsor licences and visas, the system will make greater use of information held by the Home Office or other government departments, including HMRC. This cross-referencing of data will strengthen significantly the Home Office's ability to check on compliance with sponsor duties. The new sponsorship system will require three IT transformation delivery packages. It is anticipated that the system will be rolled out in phases to increasing numbers of users from mid-2023 to early 2024.
For many businesses, an upgrade to sponsorship system cannot come soon enough. Delivering on these proposals within these proposed timescales will be an impressive achievement. With compliance as one of the drivers for change, perhaps this will incentivise the Home Office to deliver this reform on time.
INTERNATIONAL SPORTSPERSON VISA ROUTE
On 11 October 2021, visa routes for Tier 2 (Sportsperson) and Tier 5 (Creative & Sporting) merged to create a new International Sportsperson route. This visa is for elite sportspersons and coaches who are internationally established and can make a significant contribution to the development of their sport at its highest level in the UK.
To obtain this visa, the Governing Body for the relevant sport must certify that the sportsperson meets the Home Office agreed criteria ("a Governing Body Endorsement") and the sportsperson must apply for an International Sportsperson visa. There is no requirement to meet the English language requirement for visas lasting initially 12 months or less; but there is a language requirement for visa lasting 12 months or more. This flexibility will allow sportspersons and coaches to avoid temporarily this hurdle.
If you would like more information about this visa option, please contact Robert Phillips or any other member of the Immigration Team.
GLOBAL BUSINESS MOBILITY ROUTE
In spring 2022, a new Global Business Mobility route is expected to launch. This fresh visa route aims to make it easier for overseas businesses to establish a UK presence or to transfer staff to the UK. Unlike the overseas business representative route, Global Business Mobility route will operate within the existing sponsorship system and will be rebrand of the existing provisions for intra-company transfers and the rules for overseas business representatives.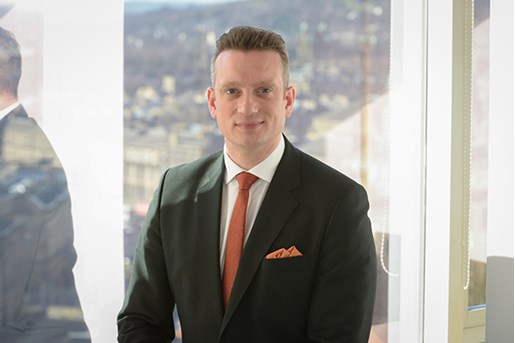 Robert Phillips
Legal Director, Employment & Immigration
Aberdeen, UK
View profile