The much-anticipated Workplace Relations Commission ("WRC") Code of Practice for Employers and Employees on the Right to Disconnect ("the Code") was introduced on Thursday 1 April 2021.
---
The Code, introduced during the backdrop of the Covid-19 pandemic, aims to provide guidance on best practice for organisations and employees alike in respect of the right to disconnect.

Established to address the concern that employees "are always contactable and accessible" due to technological advances in recent years, the Code sets out a right for employees to disconnect or switch off from their roles outside of normal working hours.

The Code is applicable irrespective of whether an employee is a remote worker, office based or is a mobile worker.

While Irish employment law provides a myriad of protections for employees in terms of hours of work, rest breaks and so on, the Code is seeking to address the negative consequences that can arise from remote and flexible working due to the increased use of technology to provide connectivity. While failure to adhere to the guidance set out in the Code is not, in and of itself an offence, it is important for employers to be aware that should a claim come before the WRC or the Irish Courts, failure to adhere to the Code, may be taken into consideration.
Summary of the Code Objectives
In summary, the Code has three main objectives:
The right of an employee to not routinely perform work outside of normal working hours;
The right to not be penalised for refusing to attend to work matters outside of normal working hours; and
The duty to respect another person's right to disconnect by, for example, not routinely emailing or calling outside normal working hours.
Interestingly, emphasis is placed on the fact that both employers and employees have obligations, already in existence in Irish employment law, regarding the right to disconnect.
Employer Obligations
Provide detailed information in relation to employees' working times1;
Detail employees' normal working hours or the hours they would reasonable be expected to work2;
Ensure employees take appropriate rest periods3;
Ensure a safe workplace4; and
Ensure no penalisation occurs where an employee acts in compliance with any relevant provision or performing any duty or exercising any right under section 27 of the Safety Health and Welfare at Work Act, 2005.
Employee Obligations
To manage their own work time and to take reasonable care to protect their own safety, health and welfare, in addition to the health and safety of co-workers;
To co-operate fully with any appropriate mechanism utilised by an employer to record working time, including when working remotely;
To be mindful of their colleagues, customers, clients and other peoples' rights to disconnect;
To notify the employer in writing of any statutory rest break or period they are entitled to and were not able to avail of on a particular occasion and the reason for not having availed of such rest period or break; and
Being conscious of their work pattern and aware of their work-related wellbeing and taking remedial action if necessary.
Right to Disconnect Policy
Employers should develop a right to disconnect policy, having engaged with their employees and/or trade union or employees' representatives, which, once finalised, should be widely communicated within an organisation. While emphasis should be placed on the right of employees to disconnect outside of normal working hours and on annual leave, the Code recognises the reality that legitimate reasons may exist for occasionally having to contact employees outside of normal working hours. A balance should be sought in terms of flexibility to ensure both an employer and employees needs are met.

"Where appropriate, the Policy should recognise that certain businesses and roles within those businesses do not always operate on a standard hours basis but in a manner responsive to customer needs where flexibility is required to meet the needs of the business, and as agreed in the employee's terms of employment. In this regard, the Policy should recognise that such flexibility may be beneficial also to employees and a Policy should find the appropriate balance in terms of employer and employee outcomes."

Any employer wishing to implement a right to disconnect policy should be aware of any unintended consequences this might create, such as inadvertently discriminating against employees with caring responsibilities and/or with a disability, who may not work strictly within traditional office hours for example.

Employers, when drafting a right to disconnect policy should consider the broader context of the business and several issues may be relevant, such as:
Flexible working arrangements;
Global time zones;
An organisation's culture in terms of expected response times, as well as the tone and means of communication;
The role of managers in implementing and upholding the policy and
Employees' wellbeing and health and safety concerns.
Resolving Issues
The Code places emphasis on the fact that the right to disconnect does not exist in a vacuum and regard should be had to business and operational needs, as well as an employee's right to disconnect. However, a distinction is drawn between occasional communications outside of normal working hours and where such communications become accepted and widespread practice.

"When occasional contact outside of normal working hours becomes the norm, this needs to be addressed."

Where a difficulty arises, the Code suggests in the first instance that an employee should try to resolve any such issues on an informal basis. Failing this, an employee should approach their manager or member of the human resource team or designated person to try to address the issue. In large organisations, it is suggested that there may be the ability to designate a member of the HR team to be a point of contact in respect of the right to disconnect. Where appropriate, it may be that an organisations formal grievance procedure would be invoked.
1The Terms of Employment Information Act 1994 -2014
2The Employment (Miscellaneous) Provisions Act) 2018
3The Organisation of Working Time Act 1997
4The Safety Health and Welfare at Work Act 2005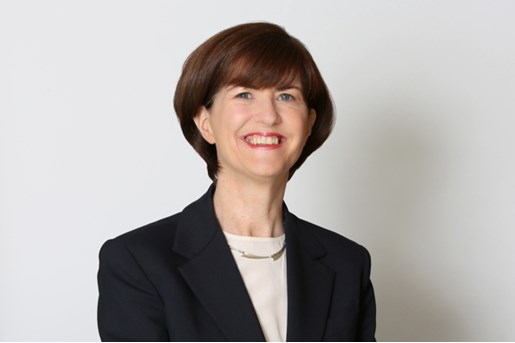 Maura Connolly
Partner, Head of Dispute Resolution and Employment (Ireland)
Dublin, Ireland
View profile