Our Construction and Engineering team bring you a round-up of developments affecting the construction sector
---
OVERVIEW OF THE BUILDING FIRE SAFETY REGIME AND HOW IT HAS (AND WILL) CHANGE FOLLOWING THE GRENFELL TOWER TRAGEDY AND THE HACKITT REVIEW
In this extended article we set out the background to and assess the legislative changes to 8 key aspects of the fire safety regime and their likely impact.
CAN A PROFESSIONAL NEGLIGENCE CLAIM BE PLEADED BY EXTRAPOLATION?
The recent case of Standard Life Assurance v Gleeds and Others considered the important issue of whether a case of professional negligence can be pleaded by the use of sampling. In this article we consider that decision and its potential wider implications.
ADJUDICATING DISPUTES - CAN TWO CONTRACTS BE TREATED AS ONE?
Paul Barge comments on the recent case of Delta Fabrication & Glazing Ltd v Watkin Jones & Son Ltd, which concerned the enforcement of an adjudicator's award in respect of a payment application that amalgamated amounts under two sub-contracts between the parties, and which serves as a reminder of the importance of clarity as to the contractual basis of an adjudication referral and the test for resisting enforcement.
DISPUTE BOARDS: AN ESSENTIAL INVESTMENT OR A COSTLY MISTAKE?
Following the successful use of a dispute board on an international project Richard Linton looks at the benefits that dispute boards can bring to projects.
INTRODUCTION TO THE NEW VAT REVERSE CHARGE ON CONSTRUCTION WORK
The new VAT Reverse Charge on construction services finally came into force on 1st March 2021. This updated version of our article on the topic is a reminder of the key changes and their practical implications.
BRESCO V LONSDALE - A GAME CHANGER FOR INSOLVENCY PRACTITIONERS
We consider how the judgment in the case of Bresco v Lonsdale will assist Insolvency Practitioners in recovering disputed amounts under construction contracts.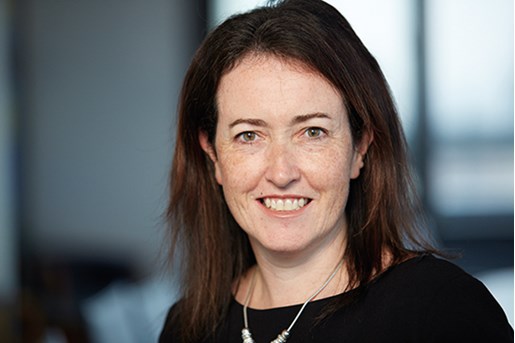 Nancy McGuire
Head of Construction and Engineering
United Kingdom
View profile