Welcome to the May edition of the Addleshaw Goddard Africa Group Newsletter. We hope you enjoy reading a selection of business news and articles from around the continent.
Visit our dedicated Africa site for more information about doing business in Africa and how Addleshaw Goddard can support you.
Introduction
With increased worldwide awareness of food security and sustainable food production, agriculture is rapidly growing as one of the key industries on both a global and local level. In Africa the sector employs over two thirds of the continent's labour force, and accounts for between 30-40 percent of gross domestic product. The World Bank estimates that agriculture and agribusiness together will make up a US$ 1 trillion presence in Africa's regional economy by 2030.
There are a myriad of factors that are driving the projected growth in the agriculture sector in Africa, such as a rising middle class and domestic market requiring major agribusiness investment in processing, logistics, market infrastructure and retail networks, the fact that Africa has 45 % of the global total of land suitable for sustainable agriculture and African farmers being far from the technological frontier meaning there is significant potential for investment and growth. These are all factors which continue to attract ever-increasing levels of foreign investment in agribusiness and food production.
Undoubtedly however, challenges remain. Much of the continent's transport, technology and financial services infrastructure is in need of development and, despite vast natural resources, power production is inefficient and unreliable, restricting the growth of reliable agriculture value-chains.
In this special edition of the Addleshaw Goddard Africa Newsletter we are focusing on the opportunities and challenges that we see across the agriculture value chain in Africa. We are joined by a number of fantastic guest authors, including a Q&A with Ravi Dhanani Asset Manager at the infrastructure investment fund, InfraCo Africa, a guest article from Yariv Cohen and Angela Homsi, Co-founders of Ignite Power touching on the power of solar irrigation in Africa, and last but not least a video interview with Atsuko Toda, Acting Vice President for Agriculture, Human and Social Developmental the African Development Bank.
Guest Editorials
Q&A with InfraCo Africa
Ravi Dhanani, Asset Manager at InfraCo Africa
InfraCo Africa is an infrastructure investment fund and part of the Private Infrastructure Development Group. InfraCo Africa seeks to alleviate poverty by mobilising investment into sub- Saharan infrastructure projects, through investing directly into early-stage projects which need the financial commitment and support, and investing into innovative solutions that need support to scale-up or to pilot new products or enter new markets. InfraCo Africa invest in a number of innovative agricultural projects, and we have asked Ravi Dhanani from InfraCo Africa to provide a quick Q&A in relation to their agri-assets.
To read this guest editorial, please click here
Only 6% of Africa's farmland is irrigated; changing it will bring food security to hundreds of millions
Yariv Cohen and Angela Homsi, Co-founders of Ignite Power
Imagine a professional basketball player wearing sneakers only 6% of the time. Or an international banking chain, with only 6% of the branches having a safe. Strange, right? Although these are absurd, hard-to-imagine scenarios, this is precisely the situation in a much more substantial and fundamental field: the agriculture sector in Africa, with only 6% of farmlands across the continent receiving proper irrigation.
To read this guest editorial, please click here
The African Agri-Tech Revolution
Alexander Sarac, Partner Addleshaw Goddard, Eleanor Morris, Associate Addleshaw Goddard
Most of us are aware that we are facing a global food security crisis. Global population is expected to rise from 7 billion today to 9.6 billion by 2050, and more than half of that is projected to take place in Africa. Calamity aside, history dictates that where the world faces a significant problem, solutions are found through the application of technology. In this article we discuss the burgeoning opportunity in the agribusiness sector in Africa and provide a brief introduction to growing interest in agriculture technology globally, and its potential application in Africa.
To read this guest editorial, please click here
Interview with Atsuko Toda, Acting Vice President for Agriculture, Human and Social Developmental the African Development Bank
Ms. Atsuko Toda , is an experienced manager and expert in the field of rural and agricultural finance, with extensive experience in rural development. She joined the AFDB from the International Fund for Agricultural Development (IFAD), where she worked for close to twenty years on rural development and financing in Asia and Africa. She was the Country Director for Nigeria for IFAD, where she managed a large portfolio of investments in rural development, accelerating the access of farmers to new technologies, finance and markets.
Atsuko was kind enough to lend us her time for a short interview, and in this interview she discusses what she sees as the biggest opportunities for investments in the agriculture sector, the challenges for doing business in the agriculture sector in Africa, and also a little about the role, vision and mission of the AFDB.
To watch the interview, please click here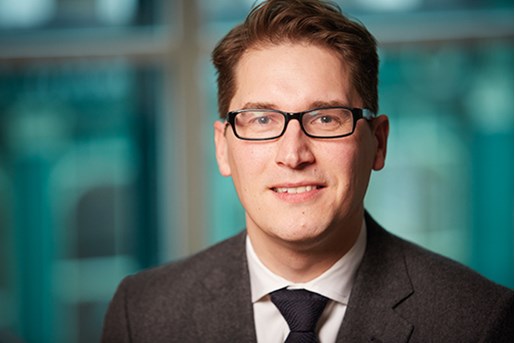 Chris Taylor
Head of UK M&A and Africa London, UK
View profile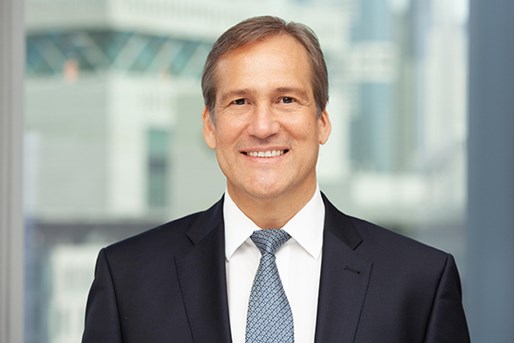 Alexander Sarac
Partner, Infrastructure Projects & Energy
UAE
View profile