Whatever business challenges arise as a result of the spread of novel coronavirus (COVID-19), we are actively monitoring risks and responses, and are here to help. Our Coronavirus Hub contains details of key specialist contacts plus some of the key emergent themes we are seeing. Please get in touch.
---
FCO advises British travellers to return to the UK
On 23rd March, the Foreign Secretary announced that all British tourists and short-stay travellers currently abroad should return to the UK where and while commercial flight options are still available.
COVID-19 essential travel guidance
Guidance and advice to avoid non-essential travel in the UK.
COVID-19: guidance for staff in the transport sector
Joint guidance from Public Health England and the Department for Transport (DFT) to assist transport settings in addressing COVID-19 including general precautions for staff and guidance on the assessment and management of arrivals into the UK.
Further sector specific updates can be found under their respective headings below.
Aviation
Government and airlines working to get British passengers affected by Coronavirus back to the UK
The government and UK airlines are continuing to work closely together to ensure British passengers overseas are able to return home through commercial means in light of the impact on overseas travel.
Airspace classification review 2019-2020: Published responses
The Civil Aviation Authority (CAA) has set out the responses it has received to its consultation on identifying volumes of controlled airspace in which the classification could be amended to better reflect the needs of all airspace users on an equitable basis.
Changes to General Aviation pilot medical self-declarations
The CAA has advised pilots to act in order to continue flying legally in light of the current exemption that allows General Aviation pilots to self-declare their medical fitness that expires on 8 April 2020.
Proposed criteria for assessing and accepting the Airspace Change Masterplan
A CAA consultation sets out a new shared objective between the CAA and the government for modernising airspace to allow for quicker, quieter and cleaner journeys and more capacity. Consultation ends: 27 March 2020.
Spring Budget
Spring Budget 2020
The Chancellor the Exchequer Rishi Sunak introduced the Budget for 2020 on Wednesday 11th March. Transport announcements included:
A National Bus Strategy will be announced alongside the Comprehensive Spending Review, as will further details of the £5 billion new funding for buses and cycling
A revised Green Book appraisal methodology to be issued shortly
A consultation on aviation tax reform will be published in spring 2020
The Second Road Investment Strategy (RIS2) where the government will spend over £27 billion between 2020 and 2025. See roads section below
Local road upgrades (Major Road Network and Large Local Major schemes winners announced) and £500 million per year until 2025 to tackle potholes
£20 million to develop the Midlands Rail Hub
A new rail station at Cambridge South
Fuel duty frozen
A consultation on aviation tax reform
Extending Plug-in Car and Van grants to 2022-23 and exemption of zero emission cars from VED 'expensive car supplement' and a call for evidence on VED which will include how it can be further used to reduce vehicle emissions
£500 million over next five years to support rollout of fast charging network so drivers are never more than 30 miles from a charging station. Includes a Rapid Charging Fund to help businesses with the cost of connecting fast charge points to the grid. OLEV will conduct a comprehensive EV charging infrastructure review to target spending from this fund effectively
The National Infrastructure Strategy will now be published later in the spring
Over £1 billion from Transforming Cities Fund to deliver a range of schemes by 2022-23 including £317 million for West Yorkshire
£4.2 billion investment in intra-city transport settlements: funding delivered through five-year consolidated transport settlements agreed with central government and based on plans put forward by Mayors. Starting with Greater Manchester, Liverpool City Region and West Midlands but also (subject to them putting in place appropriate governance including an elected Mayor) West Yorkshire Combined Authority, Sheffield City Region, Tyne and Wear, West of England and Tees Valley
An English Devolution White Paper to be issued in the summer
Electric Vehicles
Update on the infrastructure grants schemes
The Office for Low Emission Vehicles (OLEV) is to confirm the continuation of the "electric vehicle homecharge scheme" (EVHS) and "workplace charging scheme" (WCS) for a further year. Information is provided on how these infrastructure grants schemes will operate this year and OLEV will update its guidance documents in light of these changes in the coming weeks.
Beech Street London zero emission scheme
The City of London Corporation has introduced traffic changes on Beech Street, Bridgewater Street and Golden Lane in an experimental traffic scheme for the next 18 months with the aim of reducing air pollution.
Future of Transport
Consultation on Future of Transport Regulatory Review
A DfT consultation on the future of transport is seeking views on micromobility vehicles, flexible bus services and mobility as a service (MaaS) as part of the "Future of transport regulatory review". It is seeking views on three areas including; whether certain micromobility vehicles should be permitted on the road, and if so what vehicle and user requirements would be appropriate; how effective existing rules are around flexible bus services, and what the opportunities and risks of MaaS platforms might be, and what role central and local governments should play in their development. Consultation ends: 22 May 2020.
HS2
HS2 gets go-ahead but there are lessons to be learned
Recently the Prime Minister confirmed that High Speed 2 (HS2) would go ahead, but a detailed reading of the Oakervee Review's recommendations shows there need to be improvements in HS2 Ltd's governance, contracting and cost control procedures. We take a look at these in more detail.
High Speed Rail (West Midlands - Crewe) Bill 2017-19 to 2019-21
A Hybrid Bill to make provision for a railway between a junction with Phase One of High Speed 2, near Fradley Wood in Staffordshire, and a junction with the West Coast Main Line near Crewe in Cheshire; and for connected purposes.
Public Accounts Committee inquiry into HS2
The newly constituted Public Accounts Committee has opened an inquiry into the approval of HS2. The Committee will ask officials about the Government's current vision for the project, the challenges in getting Phase One into construction, and what it is being done to manage the cost and schedule estimates for Phase Two of the project.
Rail Network
Rail emergency measures during the COVID-19 pandemic
The DfT is supporting train operators to make sure the railways stay open for key workers during the COVID-19 outbreak.
Reduced rail timetable agreed to protect train services and staff
The Government has worked with rail operators to agree a reduction in rail service levels to help tackle the spread of COVID-19.
ORR coronavirus advice for the railway industry
Office of Rail and Road (ORR) guidance for the railway industry during the COVID-19 pandemic provides practical information on medical fitness and competence assessments for train drivers and other safety critical staff, additional guidance for mainline operators relating to licensed train drivers and engineering standards requirements for periodic inspection and maintenance.
Northern franchise enters new future
A Government operator took over the running of services across the Northern rail network on 1 March 2020 and will work with local leaders, industry and passenger representatives to deliver a plan for improvements after the first 100 days.
Road Network
Road Vehicles (Defeat Devices, Fuel Economy and Type-Approval) (Amendment) Regulations 2020 (SI 2020/229)
These Regulations amend the Road Vehicles (Defeat Devices, Fuel Economy and Type-Approval) (Amendment) Regulations 2018 for the purposes of the coming into force of a new test procedure for measuring CO2 emissions from passenger cars. In force: 31 March 2020.
Vehicle owners to be granted MOT exemption during COVID-19 outbreak
Vehicle owners will be granted a 6-month exemption from MOT testing, enabling them to continue to travel during the COVID-19 pandemic.
Response to COVID-19 – Operator Licensing, Local Bus Service Registration and Vocational Driver Conduct
Traffic Commissioners for Great Britain advice issued to assist the transport industry during the COVID-19 outbreak.
DfT temporarily relax enforcement of EU drivers' hours rules
The DfT has temporarily introduced the relaxation of EU drivers' hours rules for a 30 day period, for drivers supplying supermarkets with food and other essential items.
COVID-19: advice for the freight transport industry
Guidance for the freight transport industry on international travel following government advice for British nationals.
E10 petrol and consumer protection: government response
The DfT has published its response to the E10 and consumer protection aspects from its the 2018 consultation. A further consultation has also been issued outlining proposals on how to introduce E10 petrol for vehicle use throughout in the UK.
Road Investment Strategy 2: 2020-2025
A DFT policy paper sets out a five year strategy for investment in and management of the strategic road network from April 2020 to March 2025.
Smart motorway evidence stocktake and action plan
In 2019, the Secretary of State for Transport asked the department to carry out an evidence stocktake to gather the facts on the safety of smart motorways and make recommendations. This guidance contains actions to improve their safety performance.
Transport Secretary acts to make pavements safer for pedestrians
The Government is set to consult in the summer on proposals to tackle pavement parking and improve safety by allowing local authorities with civil parking enforcement powers to crack down on unnecessary obstruction of the pavement.
Ports & Shipping
BIMCO offers free information on ports
BIMCO has opened the port information section on its website in order to assist the industry during the COVID-19 pandemic.
COVID-19: shipping and sea ports guidance
Joint guidance from Public Health England (PHE) and the DFT aiming to assist ships (including cargo vessels, ferries and cruise ships) and sea ports in providing advice to staff on addressing COVID-19.
Written statement: Review of Merchant Shipping Regulations
The DfT has announced in a written statement the quashing of the Merchant Shipping (Bridge Visibility) (Small Passenger Ships) Regulations 2019 by the Administrative Court. Consequently, the Merchant Shipping (Bridge Visibility) (Small Passenger Ships) Regulations 2005 have been reinstated and will continue to have effect following a judicial review claim.
IMO 2020 sulphur limit implementation - Carriage ban
A rule to ban the carriage of non-compliant fuel oil has been introduced to achieve consistent implementation of the International Maritime Organization's IMO 2020 regulation.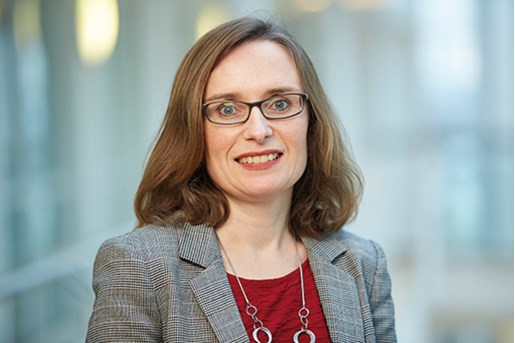 Anna Sweeney
Senior Knowledge Lawyer, Projects & Infrastructure Leeds
View profile