Explore the latest major developments in the Transport sector
---
Aviation
The Government has announced additional measures to enhance regional connectivity throughout the UK. This includes a review of Air Passenger Duty to ensure regional connectivity is strengthened while meeting the UK's climate change commitments to meet net zero by 2050.
A Civil Aviation Authority (CAA) consultation to help identify volumes of controlled airspace in which the classification could be amended to better reflect the needs of all airspace users on an equitable basis. Consultation ends: 3 March 2020.
A CAA consultation provides further information on costs that Heathrow Airport Ltd expects to incur in advance of receiving a development consent order under the Planning Act 2008 for expansion of the airport. Consultation ends: 28 February 2020.
Bus
Buses Minister Baroness Vere has announced a project to standardise and openly publish information from operators, which will enable bus users to plan routes, understand costs in advance and predict bus arrival times.
This Department for Transport guidance is for local authorities and operators of local bus services in England. It covers: how to access the Bus Open Data system; what data they need to publish; quality assurance of data; the role of local authorities; the role of central government; using open data to develop products; and compliance and enforcement.
Drones
A Parliamentary Office of Science and Technology briefing note looking at civilian drones and focuses on technology, applications and also addresses misuse.
Electric Vehicles
A Private Member's Bill to provide for a public consultation on the introduction of a trading obligation on vehicle manufacturers to increase the proportion of electrically propelled light passenger vehicles sold and on the introduction of a road usage duty to reduce transport carbon emissions; and to provide for graduated rates of duty to apply to modified vehicles.
A report published by the Electric Vehicle Energy Taskforce on the subject of energising the electric vehicle transition concludes that two fundamental sectors of the economy transport and electricity will be required to work together in a way that has never been necessary before.
The Transport Secretary has announced that Government funding will be doubled to £10 million for the installation of chargepoints on residential streets in 2021.
HS2
A National Audit Office (NAO) progress report on the High Speed Two (HS2) high-capacity railway programme examines whether the parties involved have protected value for money in their stewardship of the programme so far and also assesses the risks going forward.
An updated policy providing a framework for environmental protection and management for HS2 and its operations.
Rail Network
An Office of Rail and Road (ORR) document sets out a statement of scope for its market study looking into the supply of rail signalling systems covering the significance of signalling, purchasers and suppliers of signalling systems. The ORR welcomes submissions on the statement of scope by no later than 24 February 2020.
An ORR consultation seeks to revise the Accessible Travel Policy (ATP) Guidance published in July 2019. Its aim is to increase the availability of accessible vehicles for use by disabled passengers during rail disruption and to ensure passengers know where accessible buses and coaches will be operated. Consultation ends: 14 February 2020.
Transport Secretary Grant Shapps has told passengers to expect a year of action towards creating a rail industry focused on improving their experience. Govia Thameslink Railway and LNER are set to pilot flexible ticket trials designed to support people who want to travel and work flexibly.
The ORR is seeking views on its planned review of train performance incentives and will examine the range of mechanisms that influence behaviours and decisions that affect train punctuality and reliability. A full consultation is expected to be published later in 2020.
An ORR market study outlining its approach to the review of the rolling stock leasing market competition remedies, its provisional findings and a decision on whether to recommend a further CMA review.
The Government has announced that from Armistice Day 2020, military veterans will have access to a new railcard to help boost job prospects and strengthen family bonds through cheaper travel.
Scotland
These Regulations brought Part 1 and section 25 of the Transport (Scotland) Act 2019 into force on 15 January 2020. Part 1 requires the Scottish Government to prepare a National Transport Strategy and section 25 gives the Scottish Ministers powers to make grants for low emission schemes.
On 12 December 2019, the Scottish Government announced it had signed the Transport Decarbonisation Alliance Charter at the COP25 UN Climate Summit in Madrid. A suite of ambitious measures aimed at decarbonising the transport system include phasing out new petrol and diesel cars by 2032, decarbonising public sector fleets by 2030, the rail network by 2035 and internal scheduled flights by 2040.
These regulations make amendments to address deficiencies in legislation relating to roads and transport and works arising from the withdrawal of the UK from the EU. Coming into operation on exit day as defined in European Union (Withdrawal) Act 2018 s.20(1)
Shipping
This Maritime and Coastguard Agency (MCA) marine guidance provides interim guidance supplementing within s.3 and Annex 7 of Merchant Shipping Notice MSN 1768 (M+F).
MCA guidance providing operators in England and Wales with a high-level guide on what they must do to comply with maritime passenger rights regulations, as well as recommendations on how maritime transport can be made more accessible.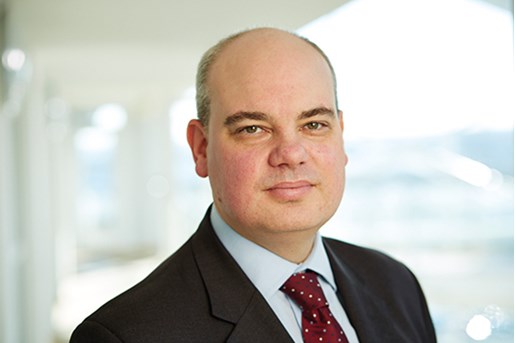 Paul Hirst
Partner, Infrastructure Projects and Co-head of Transport
United Kingdom
View profile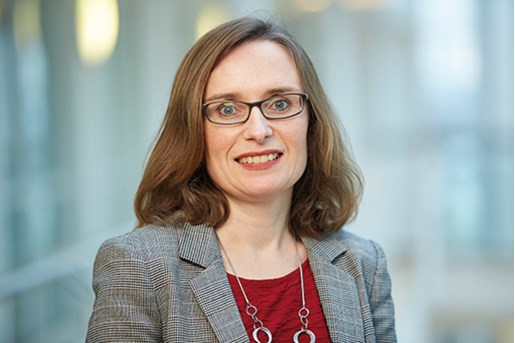 Anna Sweeney
Senior Knowledge Lawyer, Projects & Infrastructure Leeds
View profile