IN THIS RETAIL & CONSUMER COVID-19 BULLETIN, WE LOOK AHEAD TO THE JUNE QUARTER ESTATE FOR THOSE WITH STORE PORTFOLIOS AND WE DISCUSS HOW TO MANAGE CORPORATE CRIME RELATED INVESTIGATIONS.
---
JUNE QUARTER DAY AND BEYOND
Current situation
Estimated £2.5 billion pounds in rent falls due for payment - industry experts are forecasting that only between 10% and 20% rent will be paid

Some occupiers are warning landlords that they may need to permanently shut stores if a rent waiver or concession can't be agreed

High profile retailers (e.g. New Look, Frasers Group etc) are in discussions with landlords to switch to turnover-based rents as a way of sharing risk and reward, but there are challenges for landlords (e.g. banking covenants, protecting the value of their investments and disagreement over treatment of online sales)

Some landlords are calling for the Treasury to subsidise the rental shortfall
What happens next (short term)?
No single answer: each discussion reflects the specific challenges being faced by tenant and landlord
For many this will see deals continuing to be done in the short term to ease the tenant rental burden in return for some regearing of lease terms
For the most part there is a high level of collaboration and engagement between landlords and tenants, working together, recognising trade will take time to pick up again
And the Ministry for Housing, Communities and Local Government is consulting (closing tomorrow) on a Covid19 Code of Practice for Commercial Real Estate, intended as a voluntary code to encourage landlords and tenants to work together collaboratively to agree sustainable plans for managing the impact of coronavirus – more to follow
What happens next (longer term)?
Changes to physical infrastructure - re-configuration of shopping centres and/or individual stores, eg:

to accommodate social distancing and, longer term, more fundamental changes to the retail experience

to enable click and collect if the store itself is forced to close

A rewriting of the retail lease – rent basis and data sharing, term, sharing of risk of pandemics / lockdown / the next crisis, related service charges/adjustments, mitigation steps, the extent to which insurance can back off risk for landlord and/or tenant, wider collaboration around consumer data and ESG targets?
Changes to the planning system to allow easier / quicker adaptation of stores in times of lockdown and to enable more agile usage of retail estates?
Even greater focus on logistics and distribution capabilities to support online sales
corporate crimes and investigations
Internal legal, risk, compliance and HR teams are already seeing a marked increase in corporate crime, related whistleblowing alerts and investigations
Alongside various areas of heightened risk (fraud, data breach etc)

the government-backed loan schemes, required to be dispersed swiftly and without arduous assessment of the risks of the lending, have swiftly become a target, not just for blatantly fraudulent applications, but also for opportunistic fraud by companies needing funding to avoid business collapse
the complete upheaval to working conditions, and business-as-usual commercial operations, has meant that employees are working disparately, without the usual oversight that would be in place in the office environment

Widespread layoffs, redundancies and furloughs have contributed to growing motivation to make whistleblowing reports
The response
internal investigations teams (in compliance, risk, legal, HR) are naturally pre-disposed to operate in crisis management mode
many have internal teams which have already developed robust working protocols for managing the increased flows of incidents and whistleblowing alerts, whether internal allegations or addressing external threats
the investigations world has been remarkably consultative and collaborative as it develops working practices to conduct investigations remotely
Interviewing witnesses
being present in a room with an interview subject, to analyse and assess body language, facial expressions and other non-verbal cues, is a critical part of any investigation
conferencing platforms are a limiting factor and also cause concern over the lack of ability to control or confirm whether anyone else is present in the room, or whether the interview is being covertly recorded using a personal device
A practical approach
some interviews with witnesses can easily be conducted remotely, by secure video platforms that easily permit document sharing
for some witnesses, and more critically, suspects, there is no effective substitution for an in-person interview
initial scoping needs to consider at the outset of an investigation which individuals will require an in-person interview, and which can be conducted remotely
this should be documented in a decision log that can be updated and amended as the investigation progresses
Budgets
the investigations industry widely agrees that many of the new protocols, introduced because of necessity and honed in crisis circumstances, can provide a new, less costly method of conducting investigations in the future

many teams plan to keep these procedures in place even after the storm has passed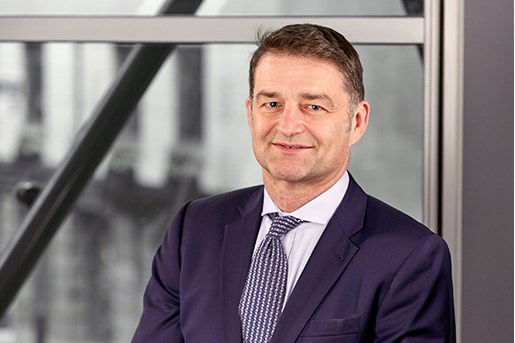 William Boss
Partner, Real Estate Sector
London, UK
View profile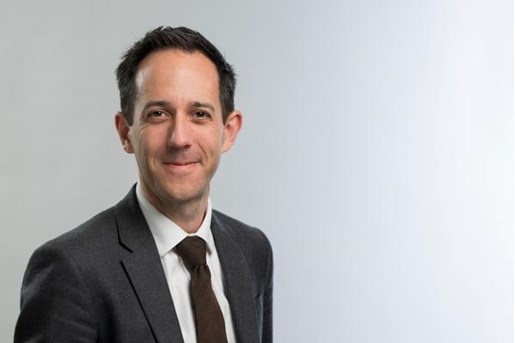 Joe Maitland
Partner, Real Estate
United Kingdom
View profile