Coming out of lockdown, particularly on a phased basis, is going to raise multiple workforce issues for R&C businesses.
---
Immediate decisions needed for managing the return
Protecting the health and safety of employees and customers, and critically being able to demonstrate the steps that are being taken and retaining the trust of the workforce, will be crucial
Stores like supermarkets and pharmacies that have remained open have adapted significantly to facilitate social distancing; similar adaptation, along with likely restrictions on opening hours and continuing consumer caution will reduce footfall, so it is unlikely that re-opening retail businesses will want all of their employees to return straight away.
Businesses will need to decide who to bring back from furlough and who to ask to remain on furlough - this is uncharted territory:

for some roles it will be obvious, but for other roles businesses will need to devise a way of selecting who should come back to work and communicate the policy clearly to employees
also some employees may see returning to work as a good thing – particularly if their pay has been reduced
others may not, eg those who live with someone who is shielding or with childcare requirements whilst schools remain closed
complex discrimination issues may arise in the context of these decisions as well as strain on relationships with the workforce, and between colleagues
Wider workforce considerations
Inevitably some businesses will need to make employees redundant - depending on the numbers involved, the statutory redundancy process with minimum consultation requirements may be triggered and if businesses want to dovetail redundancy processes with the end of the job retention scheme it will be important to plan and time those processes correctly
Businesses may need to make changes to employees' T&Cs when they come back to work, for example by reducing hours - this may require consultation
Businesses will still be dealing with much higher than normal levels of employee health related absence, and incidences of employee absence that employers want to challenge (particularly if this situation continues for a long period) may increase; for those with generous sick pay schemes, the cost of sick pay will inevitably increase
Businesses are considering how to manage employee holidays - employees may want to defer taking their holidays until they can go away, but this could leave employers with too many employees taking holidays just when business is picking up again.
External factors
Health and safety and other workforce decisions and executive pay are already being seriously scrutinised by the media: R&C businesses face very public analysis of their policies and decision-making, with significant potential impact on employee relations, reputation and market standing/valuation.
Trade unions will become increasingly vocal about health and safety issues and protection of members' T&Cs, particularly if they perceive that changes are being made that are not directly linked to the pandemic.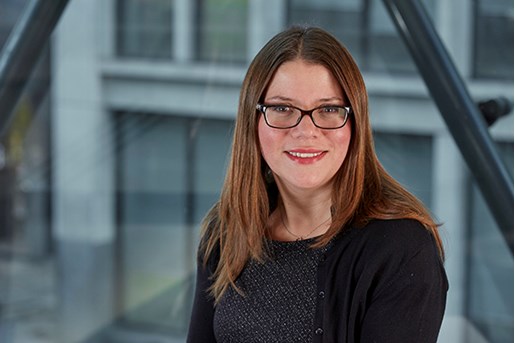 Sarah Harrop
Partner, Employment & Immigration London
View profile