With two of the UK's biggest cinema chains announcing, within days of each other, significant curbs to their operations due to COVID-19's continued impact on the entertainment sector, our restructuring and insolvency team have looked at the particular challenges faced by these venues and some of the steps their operators and funders should consider to help keep the curtains open.
THE IMPORTANCE OF THE UK'S ENTERTAINMENT INDUSTRY
The recent announcements from Cineworld and Odeon, on their immediate and widespread cinema closures, must be taken as urgent warning signs on the financial health of the wider UK entertainment industry. Before attempting a diagnosis of the sector, it is important to first appreciate its wider significance to the UK's economy.
Made up of theatres, cinemas, comedy clubs, concert halls, sporting venues and many more, it is a fundamental building block of the economy, being worth, as a whole, just over £70bn. Pre-COVID, the forecasted growth for the industry was significant, with upwards estimates expecting it to reach well over £80bn by 2023.
However, to take these figures as the sole representation of the industry's stake in the economy is to miss a crucial point: Perhaps more so than any other sector, entertainment has a huge and direct economic impact on the sectors that it feeds in to.
An active and thriving entertainment industry is critical to the leisure, hospitality and tourism sectors. Put simply, there's a reason we refer to entertainment venues as 'attractions'. They attract and draw in crowds to the geographic areas in which they trade, which in turn feeds into their local economies: drinking in bars, traveling in taxis, eating in restaurants and cafes, and staying in hotels.
In a very real sense, entertainment operates as the lifeblood of our communities. Take it away and, like the central piece of a Jenga tower, the whole infrastructure of our towns and cities risks falling away with it. Put rather glibly, the entertainment industry's 'R-number' is dangerously high.
THE CHALLENGES FACED BY THE INDUSTRY
So, where does the problem lie? What challenges are being faced?
The statistics make for grim reading: In the live music sphere – which previously contributed an estimated £1.1bn to the economy in 2018 and employed over 30,000 people – there are concerns that over 550 venues are 'at risk'; For cinemas, the woes of the larger chains have been widely reported already, but the pressures being faced by the roughly 300 independent, or 'single-venue', operators will be equally, if not more, severe; Theatres, which are generally considered to require at least a 70% audience capacity to operate at a profit, have struggled to open at all since the initial lockdown in March.
Objectively, there is little reason why entertainment venues cannot be well-enough suited to operate during a period of mandated social-distancing. No raucous bustling and jostling is required. There's no alcohol lowering everyone's observation of the distancing rules. Indeed, there are very little person to person interactions at all. Indeed, from the consumer's point of view, the less bodies in an aisle the better. And, with winter drawing in, cinemas, comedy shows, theatres, and pantomimes really do stand out as pastimes in which all can, compliantly, indulge.
However, customer compliance with the rules is not the whole picture. The entertainment industry is beset by a host of factors, as explored below. Many of these are typical of the COVID struggles faced by all kinds of businesses. Others, however, are very sector-specific.
1. Location
Entertainment venues are almost exclusively to be found in large shopping complexes or in the heart of city centres. With fewer shops and restaurants open to draw in footfall to these locations, and with fewer people willing to utilise the ones that have remained open, walk-in customers are all but vanishing. On average, there has been around a 35% drop in city centre footfall year on year (as at August 2020). However, as we re-enter periods of stricter lockdown, this looks set to drop even further and could move closer to the near 80% fall recorded in the early days of the pandemic.
2. Overheads
With the exception of some smaller independent players, cinemas and theatres are generally big businesses, set up in huge buildings with plenty of staff. Accordingly, they have significant overheads. They may lease expensive equipment. They may be tied in to long-term, rolling supply agreements with, for example, food and beverage wholesalers, cleaning firms, parking companies. They may be subject to onerous shopping centre service charges.
Perhaps most significantly, they will often be leasing their premises. The commercial landlords on the other side of such leases, feeling the pressures of the pandemic equally as keenly, may not be sympathetic to continued deferral of rental obligations. When it comes to Cineworld and Odeon specifically, it must be assumed that there were some level of discussions with their many landlords around the lowering or deferral of rent payments. The results of those discussions can't be known outside their inner circle of advisors, but it's not too difficult to imagine that Odeon's and Cineworld's dominant positions at the top of the market made any meaningful concessions hard to come by.
3. Content
Perhaps the most significant earner in the entertainment business is the lure of big ticket events, or, in the case of cinemas, of box-office 'hits'. These are big showings that will attract customers to attend, to get excited, to book in advance, to encourage their friends, and to re-watch. Across the board, such events are proving to be few and far between.
In the particular context of cinemas, much has been made of the delay of the new James Bond film and its direct contribution to the closure of cinemas. This must be seen as part of a bigger picture of widespread studio reticence to allow any films of substance at all to go to release during the current pandemic, something all too evident from current listings.
Looking more widely at the live performing arts, the content dilemma is even more striking. While a cinema can re-open its doors more or less immediately once it has something to show, a theatre is in a much more nuanced position. Typically, it takes months for a theatre production to be prepared and 'stage-ready'. If they can't be confident that they can successfully open, productions cannot be pitched and prepared leading to a dry-up in the content supply-line. This all means the performing arts industry will suffer a lag of many months, without income, even after the doors of entertainment can re-open.
PRACTICAL STEPS TO CONSIDER:
Faced with these issues, how can companies operating in the entertainment sector act to protect their position? There a number of steps that should be considered:
1. Discussions with landlords
As one of the key stakeholders of an entertainment business, discussions with landlords should be instigated as soon as possible where a company is experiencing financial distress. If a move to more limited trading windows is being contemplated, landlords may be willing to entertain proposals of decreased rent or even temporary rent-holidays for periods of more pro-longed closure.
Importantly, the limited scope for alternative functions of the property will likely work to strengthen the hand of the operator, making it more likely that the landlord would be willing to make valuable concessions.
2. Discussions with suppliers
As noted above, the operators of entertainment venues will often be tied into a number of different contractual arrangements with suppliers, including for equipment, maintenance, food and beverage, and, in the case of theatres, perhaps even acting-troupes or playwrights. Early engagement with these suppliers is vital if operators are to protect their supply lines and commercial relationships on the one, while on the other ensuring that they can leverage the best possible prices for a reduced or varied service.
It will be important to keep in mind that each of the companies in their supply chain will be experiencing comparative economic pressures and accordingly may value a renegotiation with and retention of a strong and long-term customer more than insisting on perfect but unsustainable performance under any existing commercial terms.
3. Discussions with lenders
To the extent that operators have an existing debt portfolio, they should seriously consider their ability to continue to service that debt as it falls due. If lenders are given early notice, they are often better prepared and able to respond to requests for capital repayment holidays, waiver or consents to extend deadlines. The possibility of re-financing should be considered, perhaps (but not necessarily) through the utilisation of the government backed CBIL / BBL funding.
From the lenders' perspective, particularly given the impressive pre-COVID growth of the sector, entertainment companies may be perfect examples of businesses that, but for COVID, would be perfectly viable propositions. This fact should allow lenders to appreciate the long-term vision and lead to a greater willingness to entertain re-financing proposals.
It should be noted that each of the above steps involves urgent and frank discussions. Such dialogues, together with a spirit of pragmatism, will be remain crucially important as the COVID-19 pandemic continues.
LEGAL CONSIDERATIONS
From the legal perspective, there a number of tools available to help facilitate the solutions set out above.
These could include the use of a company voluntary arrangement (CVA) (for example, to provide a breathing space period whilst offering full deferred payment where possible), which is a legally binding agreement through which a viable company can reach a settlement with its creditors to allow a proportion of its historic debts to be paid back over time.
Alternatively, a more involved insolvency process might be an option, such as a pre-packed insolvency, which can allow the directors of a company to settle the debts of existing company and then sell on the business and assets to themselves as a new company.
If you are an operator or creditor of an entertainment company and are affected by the issues discussed above, our Restructuring team would be delighted to take your call and discuss the best options for getting through the pandemic.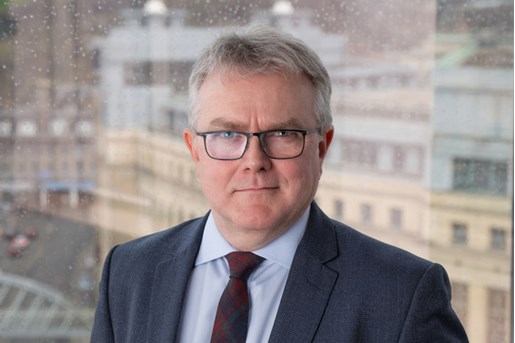 Tim Cooper
Partner, Restructuring
Edinburgh, UK
View profile
Matthew Finnie
Associate, Restructuring
Edinburgh
View profile