It has been reported that Debenhams which entered administration earlier this month for the second time will be managed as a 'light touch' administration.
---
In this article we look at what this actually means and whether 'light touch' administration could be a useful tool for both businesses and insolvency practitioners looking to negotiate a route through the coronavirus pandemic.
Light touch administration should not be confused with the recent announcement from the UK Government on changes to insolvency legislation. As well as a suspension of the wrongful trading rules, it's proposed that a new moratorium will be introduced giving companies a short time to restructure and try to avoid insolvency. The details of this new procedure are not yet available and so it remains to be seen what form it will take, when it will come into force and whether it will be accessible for SMEs and larger businesses. We will report separately on these changes when more details are known.
Not a new procedure
Light touch administration is not a new procedure. It's applying the current insolvency regime in a way which has not been widely used. It has been seen in the past in a small number of high profile administrations but it is now being touted as a tool to be used more widely and in particular, to help businesses of all sizes get through the current crises.
How does it work?
The concept is based on paragraph 64 of Schedule B1 to the Insolvency Act 1986 which prevents a company in administration or its directors exercising any management powers without the consent of the administrators. In a 'light touch' administration, the administrators effectively give this consent to the board to exercise certain powers within agreed parameters, enabling them to continue to run the day to day management of the business with oversight from the administrators.
The company would still go into administration in the usual way and still be subject to the same rules, just that management wouldn't be displaced as is currently the norm. The idea being that the company would have the benefit of the protection from creditors that administration provides and the directors would play a key role in steering the business through to an exit from administration. Crucially though, ultimate responsibility for the company's actions will remain with the administrators and so they will always retain complete control to step in and to vary or terminate any consent at any time.
Light touch administration will not be suitable for all businesses. Administrators will only agree to it where they have a reasonable belief that the company can ultimately be rescued as a going concern and exit administration. And so it potentially suits businesses that are facing stress due to forced closure under lockdown but which are otherwise viable.
Why consider it: businesses?
Administration was originally conceived as a rescue procedure. It's fair to say it is now more associated with collapse but the 'light touch' procedure is a move back to focussing on rescue. This change of focus will undoubtedly remove some of the stigma attached to administration.
By the directors retaining a lot of the powers that would otherwise be undertaken by the administrators, the costs of the administration will be reduced.
Light touch administration has the ability to maintain continuity of business; to create some breathing space from creditors where necessary in order to stabilise and protect the business and to exit administration as a going concern. Whilst this route may not be pain free, there could be significant advantages over the alternatives of terminal administration or liquidation.
Why consider it: Insolvency Practitioners?
The financial distress that many businesses will be facing currently will in many cases not be due to poor decisions by the directors but rather the exceptional circumstances resulting from the pandemic. Where that's the case, the directors in conjunction with the administration team are likely to be the best people to stabilise the company and ultimately achieve the best result for creditors.
As the UK begins to think about emerging from lockdown, insolvency practitioners may find themselves facing a deluge of new assignments in the coming months. The 'light touch' procedure could be used to create efficiencies and free up resource, enabling greater numbers of cases to be taken on.
Administrators will understandably be concerned about increased risk. Whatever powers the directors continue to exercise, the administrators would remain ultimately responsible. Hopefully that is not insurmountable though.
Each business will be different but in general, Administrators will want to ensure that robust checks and balances are in place with a clear escalation process so that all levels within the management and administration teams stay within an acceptable scope of decision making. Ensuring that sufficient funding or guarantees are in place will be key. The consent document can be constantly evolving as the administrators and management get to grips with what works. It may also be appropriate to add sector experts to either the management or administration teams to bolster expertise.
A key element for all involved is that there should be a clear business plan covering operations during administration and leading to an exit with compliance constantly monitored.
In summary, 'light touch' administration is not new but rather a re-purposing of the current rules. It may not be a silver bullet for dealing with the issues caused by the coronavirus pandemic but it is a welcome move towards establishing a rescue procedure which has the potential to be a useful tool in the current economic environment.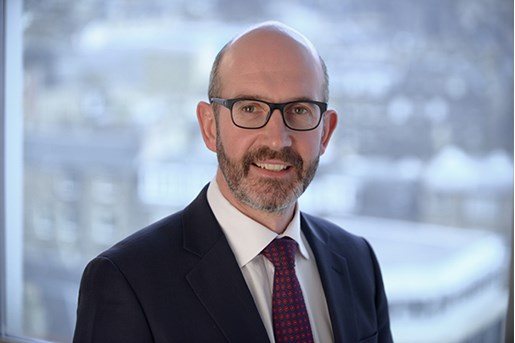 Jamie McIntosh
Partner, Restructuring
Edinburgh, UK
View profile