The devastating effect of the global COVID-19 pandemic has been felt across the entire leisure and hospitality sector, but nowhere has felt the pain quite as acutely as the UK's night-time economy which, without extended Government support, may struggle to survive. With crowds the new enemy, many venues will remain closed for the foreseeable future and possibly for good.
---
Live music has been one of the UK's biggest social, cultural, and economic successes of the past decade, with venues, concerts, and festivals supporting 210,000 jobs across the country and adding £4.5bn to the economy in 2019 alone. Similarly the nightclub industry is a key contributor to the UK economy and more importantly, a significant youth employer.
But, with no end to social distancing in sight the future for night clubs, live music venues, concerts and festivals and the hundreds of thousands of people who work in them looks bleak. Until these businesses can operate again, which is likely to be 2021 at the earliest, Government support will be crucial to prevent mass insolvencies and the end of this world-leading industry.
Whilst the Government has provided a comprehensive support package to businesses throughout the pandemic, including the £1.57bn Culture Recovery Fund, the night-time industry has still suffered immeasurably. Venues have struggled to open, both from a health and safety perspective as well as financially justifying a reduced footfall.
The industry has grown steadily in recent years despite licencing issues and high rents. Cities around the UK have seen the introduction of a diverse range of novel clubbing and dining venues, benefitting urban landscapes by occupying undesired brownfield land. Further, these new venues have encouraged job growth and have provided further income to the local economy.
What Will Happen Next?
The reopening of indoor night clubs in their pre-pandemic state seems to be out of the question for the time being, albeit we have indeed seen a small number venues reopen their doors and innovate in these difficult times. Reduced capacity, extra safety measures and diversifying nightclubs into seated entertainment and dining venues have seemed to be the way forward for those who were able to.
Nevertheless, the industry is reliant on consumers visiting on a regular basis and will be susceptible to unpredictable consumer behaviour post lockdown. Whilst we have seen examples of pent up consumer demand post lockdown, not least with the success of the "Eat out to Help Out" initiative, consumer confidence remains fragile especially in the face of a looming recession and the predicted rise in unemployment.
Operators who have only just been able to keep their heads above water by relying upon a combination of Government support and informal creditor forbearance may find themselves with little alternative than to consider more formal restructuring arrangements to tackle legacy creditors.
When the Government's furlough scheme ends, tough decisions will need to be made and the businesses that have not planned ahead will suffer as a result. Absent of any further Government support, the Night Time Industries Association (NTIA) has warned of a "financial armageddon" for its members, with 754,000 jobs at risk due to ongoing uncertainty about when nightclubs and venues will be able to reopen.
Evidence of rising coronavirus infections in recent weeks raises the likelihood of further local lockdowns and new laws on how many people can socialise are being introduced from 14 September. The so called 'rule of six' will restrict indoor and outdoor gatherings in England, Scotland, Wales and Northern Ireland consequently the recent dire warnings given by the NTIA look all too real, and the calls for further support for the sector via an extension of the furlough scheme alongside other targeted measures such as business rates holidays, grow louder and louder.
What can Operators be doing to protect themselves?
Contingency planning is key. In addition to a comprehensive review of the business, plans should be in place to weather the storm ahead.
Be open and honest with colleagues and staff. Whilst some might be desperate to get back to work others may not.
Negotiate with suppliers to ensure unnecessary stock is not accrued and arrangements are in place if a supply chain is to be changed to suit a diversified business.
Maintain dialogue with landlords. Most will recognise the gravity of the situation and be supportive of maintaining constructive dialogue with operators – not least in circumstances where the venue may have little scope for alternative use.
Consider the best way to negotiate with your long term creditors. A CVA could be a useful tool, especially when used to deal with trade creditors.
Companies facing financial difficulty should maintain close dialogue with their lenders and notify them of any potential events of default. If lenders are given early notice, they are often better prepared and able to respond to requests for capital repayment holidays, waiver or consents to extend deadlines.
Directors will need to be aware of their statutory duties, take legal advice and carefully record their decisions and the reasons for making them.
Hope for the best but plan for the worst – but whatever you do, have a plan.
Read more about the Restructuring team's expertise here.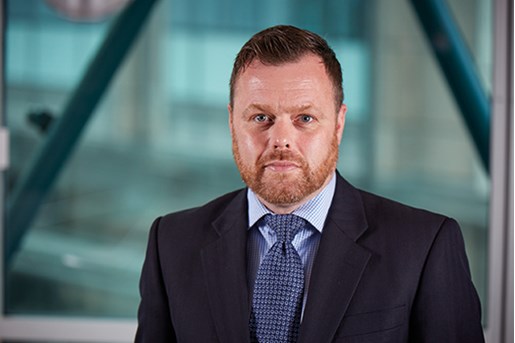 Fraser Ritson
Partner, Restructuring
London, UK
View profile