CORONAVIRUS RESPONSE – INTRODUCING FLEXIBILITY TO DIRECTORS' DUTIES?
---
IN LIGHT OF COVID-19, THE UK GOVERNMENT RECENTLY ANNOUNCED ITS INTENTION TO TEMPORARILY SUSPEND THE OFFENCE OF WRONGFUL TRADING BY DIRECTORS OF UK COMPANIES. THIS WILL INEVITABLY HAVE A WIDE-RANGING EFFECT ON BOTH DIRECTORS AND CREDITORS.
The existing rules under the Insolvency Act 1986 mean that a director of a limited liability company can be deemed personally liable where the directors have allowed the company to continue trading when technically insolvent, and in the event that the net deficiency to creditors is ultimately increased. This protective mechanism ensures the accountability of directors and that creditors are not undeservedly left out of pocket.
On the suspension's enactment, wrongful trading is to be suspended with retrospective effect from 1 March 2020 and will last for a duration of at least three months. The relaxation of wrongful trading will allow company directors to pay staff and suppliers and continue trading, even during a period where the company may be otherwise insolvent.
In line with the Government's approach of safeguarding businesses from the economic challenges imposed by Covid-19, the suspension of the wrongful trading rules will discourage company directors from commencing insolvency proceedings themselves out of fear of infringing the rules. Whilst the full details of the relaxation of the rules is yet to be published, directors will take some relief in knowing that this particular pressure will be alleviated during these challenging times. Creditors, however, may query whether a wholesale removal of these provisions may have some undesirable consequences in the longer term, potentially providing a shield for those who would always have abused the system.
Notwithstanding the suspension of wrongful trading, directors will be required to continue to comply with the other duties applicable under UK company law. The UK business secretary, Alok Sharma, has highlighted that "all of the other checks and balances that help to ensure directors fulfil their duties properly will remain in force." As such, fraudulent trading provisions under section 213 of the 1986 Act continue to apply. Similarly, directors will require to ensure that they continue to comply with their wider fiduciary duties to creditors in that directors of a company which is insolvent, or is likely to become insolvent, continue to owe their primary duty to creditors, as opposed to the company's shareholders.
We would urge directors to have regular board meetings, carefully monitoring and reassessing any decisions made during this period. We would also suggest that creditors maintain scrutiny over any actions by directors over this period, assessing whether it was in fact the economic fallout from the Covid-19 outbreak that resulted in any trading periods during insolvency.
In this changing legal and economic landscape, we recommend seeking fact specific legal advice in relation to any particular cases.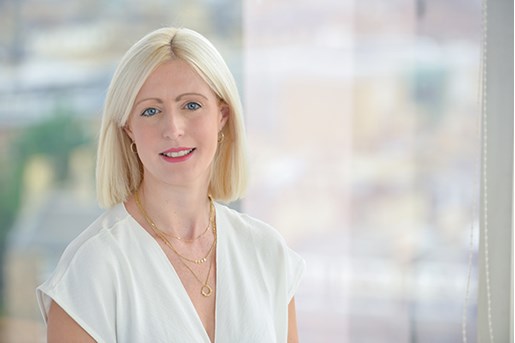 Lynsey Walker
Partner, Dispute Resolution
Edinburgh, UK
View profile