More Christmas presents and groceries will be manufactured, packaged and delivered through a network of smart factories and digitalised supply chains this year than ever before, as the pandemic accelerates e-commerce and technology investment. But, what do these new Santa's helpers look like and where will they live?
---
This article was first published by React News on 18/12/2020
In a year of exceptional disruption, the festive e-commerce surge will outstrip the headwinds – namely, rising unemployment and economic anxiety – to deliver record high online retail sales this Christmas. In the UK, online retail sales surged from 19% in February to 33% in June, falling back to 28% in August, after shops reopened, according to CBRE data. In the US, e-commerce sales are forecast to grow by up to 35%, year-over-year, according to Deloitte.
Established social, economic and technological trends have increased commitment by logistics operators, manufacturers, retailers and developers to smart manufacturing initiatives. More than six out of 10 manufacturing leaders (62%) plan to increase investment by an average 20%, compared to last year, according to a survey of US-based 850 executives by the Manufacturers Alliance for Productivity and Innovation (MAPI), despite profitability concerns among more than seven out of 10 (72%) leaders.
In other words, the consensus view is that investment in smart manufacturing is vital. It reflects a balance between operational capacity and resilience on the one hand, with constraints imposed by cash preservation instincts from a weakening economic outlook, on the other. Put more simply though, it is businesses moving with the times to ensure that the customer experience is as good as it can be - which means (1) ever decreasing delivery times; and (2) smooth technical interface from our living rooms, to the retailer, and back again.
The acceleration in smart factory and supply chain investment balances short- and long-term priorities. The short-term drivers include disruptions caused by Covid-19 and the near-term festive demand spike. The long-term drivers are related to improvement in future competitiveness aligned with changes in consumer behaviour, sector business models, availability and proximity of required labour force, as well as more exacting expectations by real estate investors.
All of these are combining to mean that more robots will help deliver groceries and presents this Christmas than ever before.
Ocado exemplifies the innovative spirit born out of the current crisis. The online-only grocer is expanding globally to compete with Amazon and Walmart, through investment in distribution technology, smart factories, artificial intelligence and automation. These technologies are indicative of the broader sector's investment which has helped meet the accelerated demand since the onset of the pandemic. Amid the disruption, Ocado continues to invest globally. It plans to develop a new 200,000 sq ft customer fulfilment centre in the US in 2021 and in October acquired a minority stake in Myrmex, a robotics start-up specialising in autonomous mobile robots and intelligent asset handling systems. Ocado's smart warehouses include robots that can pick produce, pack and move delivery boxes faster than humans can, in a process also supported by self-driving vehicles. Also, Ocado is developing 'cobots' to work alongside humans who learn and predict employee behaviour.
Predicting demand in a year like no other
In the UK, e-commerce giant Amazon announced plans to recruit a further 7,000 new permanent roles by the end of the year and 20,000 seasonal positions, to support three regional fulfilment centres in Darlington, Durham and Sutton-in-Ashfield, all fitted out with robotics technology. Amazon's ability to gauge the expected festive demand spike will be informed by possibly the best retailer data analytics available. But for most retailers and high street stalwarts, it will be challenging to forecast Christmas demand levels for a period where historic benchmarks do not apply. Marks & Spencer's approach has been two-fold. First, the UK retailer has increased its headcount by 900 employees, or 30%, at Castle Donington, its online distribution centre. Second, M&S has installed two new "autobagger" renewable energy-powered machines which can pack 2,000 items every hour. Deliveries will be supported by the promotion of its bricks-and-mortar stores as "click and collect" locations.
Logistics sector will emerge stronger
Take-up for logistics space in the first half of 2020 reached an all-time high of 22.4m sq ft (albeit 36% of that take up was by Amazon and 11% were short term Covid related deals) - evidence that the logistics sector will emerge from this crisis more robust, more agile, stress-tested and with greater capacity, which will position the economy better prepared to meet the demands of a future pandemic. Demand for logistics space will put pressure on prime rents and support development of new purpose-built smart factories as well as the business case for the repurposing of retail warehouse parks into urban warehousing retail assets.
And at the heart of this sector, will be a new army of technological helpers that will keep ensuring that we all receive our Christmas, even in the midst of a pandemic. Thank you logistics sector – and Gwen in Trelew, fear not…your pink bicycle will arrive…"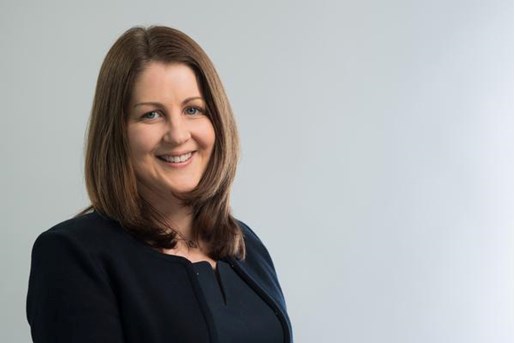 Catherine Fearnhead
Co-head of Energy and Utilities
Manchester, UK
View profile