Pensions Regulator issues guidance to trustees where employer asks to defer contributions
On 20 March the Pensions Regulator issued guidance suggesting that contributions due under the schedule of contributions could be deferred in these unprecedented circumstances, but only subject to careful consideration by the trustees. Things for the trustees to consider include:
ensuring that payments will not be made to related entities or shareholders;
putting in place agreements to prevent new dividends or intra-group loans;
ensuring the scheme is given a "fair share" of any new security;
where timescales are very short, any concessions should be short term deferrals to enable information to be provided later for a more considered decision.
Our thoughts on the Regulator's guidance
It is helpful that the Regulator has acknowledged that many trustees will be receiving urgent requests to defer contributions, though the guidance is not detailed. There is no specific provision in legislation to allow such requests, but by issuing its guidance, the Regulator appears to be implicitly acknowledging that agreeing to such requests may be acceptable in these unprecedented times.
Trustees will often be faced with having to make difficult decisions very quickly, so in many cases this is likely to involve a short-term interim agreement pending further review. The Regulator expects trustees to take legal and covenant advice. If accepted, such requests will need to be carefully documented.
Other issues for trustees to consider
Payment of benefits/scheme administration: trustees should liaise with scheme administrators re their business continuity plans and agree how they should prioritise if under-resourced, eg prioritising benefit payments over member queries.
Trustee decision making: trustees should have plans in place to make decisions urgently without face to face meetings, and allowing for the possibility that one or more individuals are unavailable due to illness.
Member communications: trustees should consider producing FAQs if they experience similar queries being raised by multiple members. It's a good idea for communications to remind members to keep expression of wish forms up-to-date, and also to help members tell genuine scheme communications from scams.
Investments: together with funding and covenant monitoring, investment strategy is a key part of a scheme's integrated risk management, so clearly there's no "one size fits all" approach to investment strategy at the present time, but some particular issues we have encountered are:
schemes on de-risking flight paths based on selling off growth assets and increasing bond allocation over a fixed time line should urgently consider whether they should modify the strategy;
trustees who had been looking to move to buy out over the coming year will need to consider whether that remains an appropriate and viable strategy.
suspension of property funds could impact investment strategy.
Defined benefit schemes with active members: non-standard working patterns. Where an employer is imposing non-standard working patterns on its employees, eg periods of unpaid leave, trustees should understand how scheme rules will operate in such circumstances.
Our thoughts more generally
A key issue for trustees will be deciding on how to prioritise the issues affecting their particular scheme. Unsurprisingly, we have seen lots of briefings from professional advisers, but trying to follow up on every issue raised in a "one size fits all" briefing may not be a sensible use of resources in the circumstances. For example, we've seen briefings suggest trustees review "force majeure" clauses in service providers' contracts, which may allow a provider to withdraw services due to events beyond their control. However, we think it's questionable whether this will be a sensible use of legal spend in all cases, particularly if business continuity arrangements appear to be working well and a provider has given no indication of an intention to rely on such a clause.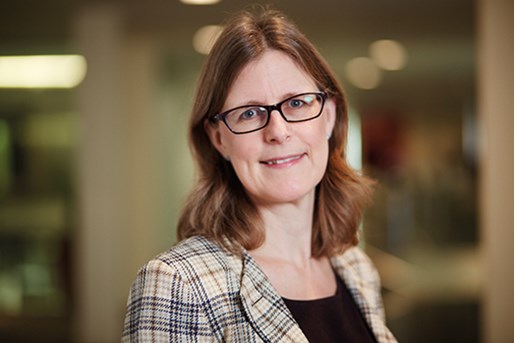 Catherine McAllister
Partner, Pensions
United Kingdom
View profile