The government has produced guidance to help ensure safety during the pandemic, covering a range of workplaces including hotels and other guest accommodation.
---
This includes: income generating accommodation for example, hostels, motels, inns, pubs, student accommodation, holiday parks, B&B's, short term serviced accommodation and similar letting, guest houses, caravans, boats including for holiday hire and hotels, sleeper trains, yurts, chalets, campsites and caravans.
The guidance does not replace existing health and safety duties, but it should be considered by employers, employees, and guests of hotels and other accommodation when assessing risk and implementing control measures. Employers have a legal responsibility to protect workers and others from risk to their health and safety.
Thinking About Risk – Employers must carry out a COVID-19 risk assessment in order to assess and manage the risks of COVID-19. This means thinking about the risks and doing everything reasonably practicable to minimise them, recognising it is not possible to completely eliminate the risk of COVID-19. Employers should also have particular regard to whether the people doing the work are especially vulnerable to COVID-19. Where hotels and other guest accommodation are let out to third party contractors / operators for specific use, both parties should carry out risk assessments and ensure that responsibility for safety management is clear and agreed. The security implications of any changes you intend to make to your operations and practices in response to COVID-19 should be considered. The results of a risk assessment must be shared with the workforce and if possible, employers should consider publishing the results on their website.
Regulators are carrying out compliance checks nationwide to ensure that employers are taking the necessary steps. Failure to complete a risk assessment which takes account of COVID-19, or completing a risk assessment but failing to put in place sufficient measures to manage the risk of COVID-19, could constitute a breach of health and safety law.
Managing Risk – employers have a duty to reduce workplace risk to the lowest reasonably practicable level by taking preventative measures. In the context of COVID-19, this means protecting the health and safety of workers and clients by working through steps including where working at home is not possible, ensuring workers and clients who feel unwell stay at home and do not attend the premises, increasing hand washing/surface cleaning, and, make every reasonable effort to comply with social distancing guidelines (2m or 1m with risk mitigation, where 2m is not viable). Where social distancing is not possible and the activity needs to continue, you should take all mitigating actions possible to reduce the risk of transmission of Covid-19, including increasing cleaning and hand washing, reducing activity time, using back to back or sided to side working, using screens, using fixed teams and avoiding face to face working. If people must work face-to-face for a sustained period with more than a small group of fixed partners, then employers will need to assess whether the activity can safely proceed. No one is obliged to work in an unsafe environment.
Who should go to work - everyone should work from home, unless they cannot work from home. Employers should consider who needs to go to work as well as how to protect those at higher risk. The guide sets out steps to consider including planning for minimum numbers and the monitoring of staff and protecting those at higher risk.
Social distancing at work – the guide sets out detailed actions to maintain 2m social distancing, or 1m with risk mitigation, where 2m is not viable, wherever possible. These include actions while arriving at and departing from work, while in work, and when travelling for work; as well as how to reduce risk when the guidelines cannot be followed in full including reducing activity time, using screens, the use of fixed teams and avoiding face to face working. It includes providing additional facilities to allow for social distancing including additional parking or bike-racks.
Keeping your customers, visitors and contractors safe – the guidance highlights that different accommodation types have unique factors that require to be considered and which may impact on consumer safety. Current government guidance enables private rooms in all indoor accommodation with en suite showering facilities, or one designated shower facility per guest room, to reopen. Shared toilet facilities can also be opened. If shared toilet and shower facilities are in the same room, guests are able to use the toilet but can only use the shower if it is assigned to one household or support bubble or run using a reservation and clean rota. Dormitory rooms will be closed (except where housing parties from the same household or support bubble), as will other indoor shared facilities. Outdoor accommodation (i.e. campsites) will be allowed to reopen shared showering facilities, as long as they are operated in in accordance with the guidance.
The guidance sets out accommodation specific guidance for hotels; hostels; bed and breakfasts; self-catering premises and caravan parks and campsites but highlights that industry specific guidance is provided for each by UK Hospitality. Measures that are to be considered include ensuring safe reception areas by increased cleaning, keeping activity time as short as possible and consideration of screens. Minimising lift usage; ensuring clear signage is on display; encouraging housekeeping staff to follow hand washing guidance and encouraging the use of masks in communal corridors is also advised. All accommodation types should ensure that any bar and dining areas are compliant with government guidance and indoor shared facilities (such as communal kitchens and communal areas) should be closed.
Managing Contact – the guidance aims to minimise the contact resulting from visits to hotels and guest accommodation. Recommended steps include informing guests and contractors of guidance about visiting premises prior to and at the point of arrival; managing outside queues; encouraging guests to use hand sanitiser; taking measures to avoid overcrowding in shared areas such as receptions by using staggered check-in times; making staff accessible to guests via phone, emails and guest apps and encouraging contactless or prepayment arrangements for rooms.
Gatherings indoors are restricted to 2 households and gatherings in groups of more than 30 people (except in very limited circumstances) are prohibited. Hotels and venues should not permit live performances. This is important to mitigate the risks of aerosol transmission - from either the performer(s) or their audience. There is an additional risk of infection in environments where you or others are singing, chanting, shouting or conversing loudly. This applies even if others are at a distance to you. All hotels and venues should ensure that steps are taken to avoid people needing to unduly raise their voices to each other.
You should assist the NHS Test and Trace service by keeping a temporary record of your customers and visitors for 21 days, in a way that is manageable for your business, and assist NHS Test and Trace with requests for that data if needed.
Selling Food and Drink – the guidance aims to manage interactions at the venue resulting from service of food and drink. You should consider the broader guidance set out in in the COVID-Secure Pubs and Restaurants guidance. However, additional measures mentioned in the guidance include:- asking customers to order room service via telephone; maintaining social distancing (2m, or 1m with risk mitigation where 2m is not viable, is acceptable) from customers when taking orders from customers; using social distance markings to remind customers to maintain social distancing; minimising customer self-service of food, cutlery and condiments to reduce risk of transmission; encouraging contactless payments; providing disposable condiments; and ensuring outdoor areas have sufficient ventilation.
Cleaning and sanitising the workplace – the guide considers how to ensure that any accommodation or location that has been closed is clean and ready to restart; how to keep the workplace clean and prevent transmission by touching contaminated surfaces; how to help everyone keep good hygiene through the working day; how to minimise the risk of transmission in both indoor and outdoor accommodation, toilet facilities and high traffic areas, by more frequent cleaning, adequate disposal arrangement for cleaning products and removal of items that are likely to be touched regularly by many different people (e.g. shared newspapers). The guidance also states that accommodation providers should consider how they would manage a situation with an unwell guest, including whether symptomatic guests in self-isolation would be responsible for cleaning their own rooms and stripping/making their own beds. Accommodation providers should also consider how best to inform guests about their policy for COVID-symptomatic guests, for example during the booking or check-in process.
Personal protective equipment (PPE) and face coverings - COVID-19 is a different type of risk to the risks staff normally face in a workplace, and needs to be managed through social distancing, hygiene and fixed teams or partnering, not through the use of PPE. Workplaces should not encourage the precautionary use of extra PPE to protect against COVID-19 in most circumstances. Wearing a face covering may be marginally beneficial as a precautionary measure. Wearing a face covering is optional and is not required by law, including in the workplace. Employers should support their workers in using face coverings safely if they choose to wear one.
Managing your workforce – the guide advises on how to change the way work is organised to create distinct groups and reduce the number of contacts each worker has including the use of shift patterns, working groups and identifying contact areas and finding ways to remove direct contact such as by using drop-off points or transfer zones. Unnecessary work travel is to be avoided and public transport should not be used, where possible. If using public transport, wearing a face covering is mandatory. It deals with communications and training including when returning to work and ongoing communications and signage to make all are kept up to date with safety measures. It highlights the importance of continuous staff and union engagement.
Inbound and outbound goods – the guide considers how to maintain social distancing and avoid surface transmission when goods enter and leave the site especially in high volume situations, for example distribution centres or dispatch areas. Recommended steps include using non-contact deliveries, creating one way flow traffic and considering methods to reduce frequency of deliveries, such as ordering larger quantities less often.
Enforcement - Where HSE or a local authority identifies employers who are not complying with guidance to control public health risks, they will consider taking a range of actions to improve control of workplace risks including enforcement. The HSE or local authority can issue enforcement notices to help secure improvements. Serious breaches and failure to comply with enforcement notices can constitute a criminal offence, with serious fines and even imprisonment up to two years.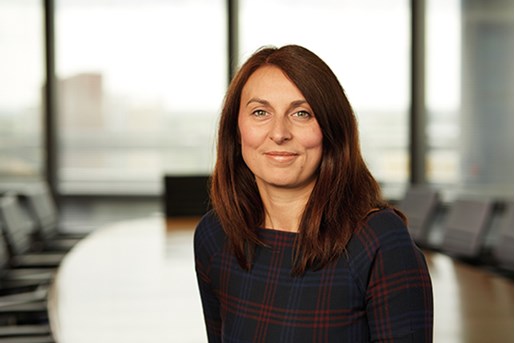 Erin Shoesmith
Partner, Health & Safety United Kingdom
View profile