Parties to commercial contracts are being urged by the UK government, in a note published by the Cabinet Office on 7 May 2020, to behave "responsibly" in relation to disruption in their commercial dealings caused by the Coronavirus. In this article, we look at how the legal sector and the Courts may help parties to do so.
---
The world has now been living in the shadow of the Coronavirus for almost 5 months. A number of jurisdictions around the world have spent more time in 2020 under restrictive emergency measures introduced to combat the Coronavirus than not. Some European jurisdictions are beginning to emerge from their respective "lockdowns". In the UK, the lockdown is 7 weeks old and the indications from the government are that our emergence from lockdown and the resumption of economic activity will be a slow and steady affair.
All of this has wreaked havoc on commerce locally and internationally, creating disruption in the workforce and in supply chains, preventing some businesses from trading at all and severely curtailing the economic activities of others. Even the financial crisis of 2008 did not create such immediate, severe and widespread economic disruption.
Disputes are inevitable in the context of such unprecedented commercial turmoil, which for many will seem like (and may in fact be) a fight for survival. Unless resolved by compromise, those disputes are likely to lead to an outcome where one party wins and the other party loses. Such is the nature of the adversarial legal system that has served this jurisdiction well, in its operation as a commercial hub, for centuries.
Does it have to be so?
There is a growing chorus of cautionary voices seeking to encourage parties away from the potentially destructive, but entirely understandable, in the circumstances, urge to adopt an adversarial approach to the commercial issues that have been and will be created by this crisis.
The recent VE Day celebrations gave us all a chance to reflect on what can be achieved when people work together in times of extraordinary crisis for the common good. Flattering comparisons have been drawn between events of 80 or so years ago and the many stories which have recently emerged of communities rediscovering their community spirit and sense of togetherness. As the sound of Vera Lynn fades from the airwaves, should businesses be encouraged to follow this lead?
Although the UK government and legislature has sought to intervene to a limited extent in private law matters via, for example, the furlough scheme, the moratorium on the forfeiture of tenancies and requirements as to forbearance in consumer finance arrangements, they have so far steered clear of any meaningful intervention in the commercial sphere. Some jurisdictions have been much more proactive, and have introduced primary legislation which obliges parties to certain contracts (including commercial ones) to give each other breathing space to get through the crisis.
What is to be done?
The Cabinet Office Note, published before a holiday weekend and without much fanfare, may represent the UK government's first very tentative steps in this direction. The Note promises much but ultimately delivers little – contracting parties are "strongly encouraged" to behave responsibly and fairly in the performance and enforcement of contractual rights and obligations, but little guidance is given on what this might mean.
The note is perhaps more significant for the sentiment it expresses than for the impact it is likely to have.
Paragraph 13 sets out the rationale for the "responsible and fair behaviour in contractual arrangements" which it advocates. It is said that such behaviour will contribute to (emphasis supplied):
a) where possible, maintaining contractual performance which is required to support the immediate response to Covid-19, protect public health, jobs and the economy;
b) ensuring cashflow in those contracts is maintained, including to pay the workforce and individuals and businesses throughout the supply chain;
c) where continued contractual performance is not possible or is not essential, ensuring those contracts, supply chains and markets can be preserved during the public health emergency, avoiding destructive disputes and insolvencies; and
d) generally, ensuring that contractual and economic activity can be preserved and will be ready to continue in a sustainable way once the current emergency is over, supporting the restart of the economy and maximising UK productivity and growth.
Few can seriously doubt that these are desirable ends. What use is it for a business to adopt an approach in its fight to survive the crisis which is so detrimental to its customer base or supply chain that those are left much depleted or in which all goodwill has been lost?
Can the law and the legal sector help?
For all the sensible thinking behind the Cabinet Office note, unless and until there is any legislation in this jurisdiction, parties to commercial contracts are to some extent on their own. Is it realistic to expect individual businesses, which in many cases are facing a genuine and significant threat to their viability in the short term, to prioritise the greater good or the longer term view over the immediate crisis?
As the British Institute of International and Comparative Law (BIICL) recently ventured to suggest in a Concept Note on the effect of the pandemic on commercial contracts, legal systems and legal practitioners have a central role to play in providing parties with the mechanisms and opportunity to resolve disputes in a way that avoids a destructive glut of litigation arising from the Coronavirus.
Even without specific legislation to deal with the particular pressures of the Coronavirus, there are indeed a number of ways in which the law and the legal industry can assist in this time of crisis:
Legal professionals themselves have a role to play in delivering advice which emphasises the benefits of early commercial compromise, where possible and appropriate, over the uncertainty and acrimony of litigation;
The courts may exercise existing case management powers more proactively to encourage compromise; and
There is an opportunity for the courts to develop, in response to the current crisis, the substantive law in a way which guides commercial behaviour in a constructive direction, via the rationalisation of the law on contractual duties of good faith.
Pragmatic advice & alternative dispute resolution
English rules of civil procedure already strongly encourage parties to seek to resolve disputes via alternative dispute resolution (ADR), rather than litigation. Thus, potential litigants are required to exchange correspondence (and documents) in which each sets out their position in sufficient detail to allow the other to understand the case it faces before litigation even starts. There are costs consequences for failure to do so, and also for parties who unreasonably refuse to engage in ADR.
Anecdotal evidence suggests that the legal profession has responded to this encouragement. Of the Top 10 UK Law Firms by revenue published in The Lawyer in 2019, only 3 still list their contentious practice areas as "litigation". The remaining 7 refer to "dispute resolution" or "dispute management" either alongside "litigation" or, in the case of 3 firms, describe their contentious practice only as "dispute resolution".
This anecdotal evidence is backed up to some extent by empirical evidence, though empirical evidence in relation to disputes which never reach the court system is, of course, not available. In the English Commercial Court Report for 2018-19, for example, the published "settlement rate" (i.e. the proportion of trials listed that do not go ahead) consistently hovers between 60% and 65%. Yet this only tells half the story – the number of claim forms issued in the Commercial Court is typically around 800 on an annual basis, whereas the number of trials taking place has not in recent years exceeded 64. A crude analysis therefore suggests that less than 10% of actions commenced will go to a full trial.
Whilst the foundations are undoubtedly solid, this may not be enough in the current crisis. A change of emphasis away from the adversarial paradigm is required to encourage parties seriously and genuinely to explore how an accommodation may be reached that allows both to weather the storm.
In practice, this means thinking from the outset in terms of compromise, in parallel with the legal merits of a particular matter. What scope is there for compromise? Can a temporary suspension of service / supply be agreed? Can service levels or levels of supply be temporarily reduced? Can payment terms be temporarily relaxed? Could some combination of these measures (or others) lead to a situation in which no party "wins" but, equally, nobody "loses"? Though not strictly legal, these questions are no less pressing than, for example, technical legal advice on the operation of a Force Majeure clause.
That is not to say that contracts should be ignored. On the contrary, parties should consider their contracts carefully and take advice as to their legal rights and obligations. Parties should also be alive to related matters such as their insurance position, including the existence of any trade credit insurance policies. The operation of such policies, which typically provide protection against non-payment of trade debts due to counterparty insolvency or default, may be adversely affected if a debtor is relieved from performance of their contractual obligations, or has their payment periods extended (whether that be by the operation of a force majeure clause or an agreement between the parties). Any business with a trade credit insurance policy should therefore review and seek advice as to its terms in conjunction with any decision-making about how to respond to events likely to be covered by the policy.
However, this legal analysis should not be seen as an end in itself. It should instead be seen as facilitating a discourse as to where compromise may sensibly be found that is informed, but should not be constrained, by the legal merits of the parties' respective positions. Now more than ever, businesses should be able to rely on their legal advisors to provide lateral thinking and pragmatic advice to find solutions to the problems they will face.
This point is already implicit in solicitors' professional obligations. Principle 7 in the newly reorganised Solicitors' Code of Conduct continues to require all solicitors always to act in the best interests of each client. It is plainly in the interests of clients to receive clear and strong encouragement from their legal advisors to think beyond the black and white of their legal rights and remedies before embarking on an adversarial course of action in which outcomes inevitably have a degree of uncertainty and the scope for compromise often narrows the longer the matter goes on. The court has specifically referred to the obligation on lawyers to "resolve disputes so far as practicable without involving litigation" as per Lord Wolf in Halsey v Milton Keynes General NHS Trust [2004] EWCA Civ 576.
Mediation is an extremely effective tool for the resolution of disputes. One of its key strengths is that it provides a confidential, without prejudice forum in which the parties may explore options for compromise which go beyond the legal remedies that may be available to them in legal proceedings. Whilst some creativity is required between the parties, their advisors and the mediator to create virtual versions of the "room" environment which characterises the landscape of most mediations, early informal indications suggest that this has done little to diminish the effectiveness of remote mediations, if all of the parties engage constructively.
Indeed, remote mediations have the added advantage of being even more cost effective that their traditional counterparts (there are no travel expenses or venue costs to consider) and the traditional "dead time" when the mediator is "in the other room" can to a greater extent be gainfully employed (thus saving parties some of their lawyers' attendance costs).
Early mediation is therefore more accessible, and more relevant, than ever. Potential litigants should consider seeking to resolve their differences via facilitated negotiation as soon as it becomes apparent that direct negotiation may not do the trick, and should be encouraged to do so.
Proactive case management
The court may also play its part.
It already has wide case management powers under the Civil Procedure Rules (CPR), particularly under CPR 1.4 and Part 3, to encourage parties to mediate. These include the power to make "ADR Orders", which the court may make of its own initiative and which may result in costs orders against parties who nevertheless refuse to engage. The court cannot force the parties to attempt ADR, but it can and does encourage them very strongly to do so.
There is no reason, in principle why, for the duration of the period in which the commercial fallout from the Coronavirus is making its way through the courts, the courts should not be more disposed to make such orders as a matter of course at the close of pleadings (or sooner, in appropriate cases), unless there is a clear reason why such an order would not be appropriate.
Time to accept obligations of good faith in contractual dealings?
Perhaps the most dramatic step that the courts could take in response to the present crisis is to find, at last, some consensus on the principles surrounding the question of implied obligations on contracting parties to conduct themselves under the contract in good faith.
Since the well-known judgment of Leggatt J in Yam Seng Pte Ltd v International Trade Corp , the state of the law in this area has become incoherent:
Settled principles have developed to a fairly high degree of sophistication as to what is meant by an obligation to conduct one's contractual dealings in good faith, such case law having developed in the context of express contractual duties to do so.
It is also well established that, in the exercise of a contractual discretion or power, a party must do so in good faith and not arbitrarily or capriciously. It has since been argued that this "Braganza Duty" amounts to an implied duty of good faith in all but name.
The courts have, however, struggled with the question of whether there is to be implied into certain contracts (and, if so, what contracts) a general duty on the contracting parties to act in good faith towards each other (in the sense set out above) in the exercise of their contractual rights and the discharge of their contractual obligations.
Both the BIICL's Concept Note and the Cabinet Office's Guidance Note call for what is, in effect, a sense of fair dealing in the exercise of contractual rights and remedies where contractual performance has been disrupted by the Coronavirus. Much of what they seek to encourage could be achieved via incremental development of the law on the implication of duties to act in good faith (or similar).
Thus, in deciding whether to exercise a contractual right to cancel a contract for the sale of goods, does the buyer not exercise a contractual power of a similar nature to that which Braganza requires is exercised rationally and not arbitrarily or capriciously? And if it is the case that the Braganza Duty could in principle be applied to such a decision, is it really such a stretch to say that a party should be held to have acted unlawfully if he exercises that power having, in the context of a previous consignment of goods, successfully negotiated an amendment to the parties' trading terms in his favour by giving the impression that he was prepared to carry on trading through the crisis?
Equally, must a party exercise a contractual termination right in good faith such that, if he knows the other party's non-performance has arisen at least in part due to circumstances beyond their control, he is found to act unlawfully if he nevertheless elects to terminate on the grounds that, for example, the defaulting party has failed to provide sufficient evidence of causation to rely on a Force Majeure clause?
It is likely that questions such as those above will arise when disputes which cannot be resolved through commercial negotiation make their way through the courts. The courts, possibly appellate courts, will be faced with a choice as to whether or not English law should join the growing number of other common law jurisdictions in recognising an implied duty to exercise contractual rights and discharge contractual obligations with faithfulness to an agreed common purpose and consistency with the justified expectations of the other party.
Whether that would be a positive development is a question that will generate strong views either way. However, it is easy to see how such a development would chime with the sentiments expressed by the Cabinet Office and the BIICL and may appear an attractive answer in some of the cases with which the courts will be faced in the coming months and years.
Conclusion
The Coronavirus has proven itself to be the mother of a number of modernisations and innovations in many aspects of the business of law and legal services – let us hope that some of the ideas discussed in this note will take hold to ensure that as many functioning commercial relationships as possible are preserved for the better days that we all hope lie ahead.
The opinions expressed are the author's own.
See our related article about how the Cabinet Office Note may affect PPP projects.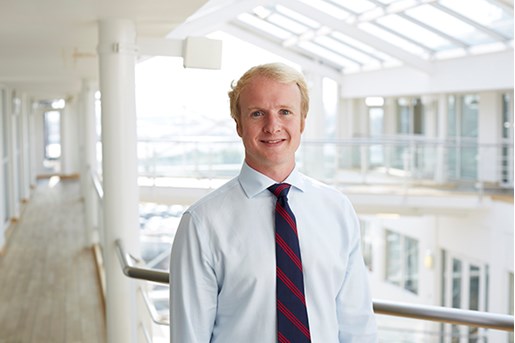 Gareth Jones
Legal Director, Dispute Resolution
Leeds
View profile