Individuals under investigation have a reasonable expectation of privacy in that information unless and until charged.
---
ZXC v. BLOOMBERG L.P. [2020] EWCA Civ 611
FACTUAL BACKGROUND
An international businessman (ZXC) brought a claim against Bloomberg after it published an article naming him as a potential suspect in an ongoing investigation into bribery allegations against his business.
Bloomberg had obtained a confidential 'Letter of Request' (LoR) sent by the investigating authority to a foreign government, requesting assistance in the investigation. The LoR contained detailed and highly sensitive information about the investigation. Despite the authority's objections, Bloomberg proceeded to publish an article containing information drawn from the LoR, including information relating to ZXC.
KEY LEGAL POINTS
Reasonable expectation of privacy
At first instance, the High Court concluded that, "in general, a person does have a reasonable expectation of privacy in a police investigation up to the point of charge" and that ZXC's case was no exception.
On appeal, the Court of Appeal remarked that being "suspected of a crime is damaging whatever the nature of the crime". Following a review of a number of number of High Court decisions, including Cliff Richard's case against the BBC, the Court of Appeal concluded:
"…those who have simply come under suspicion by an organ of the state have, in general, a reasonable and objectively founded expectation of privacy in relation to that fact and an expressed basis for that suspicion. The suspicion may ultimately be shown to be well-founded or ill-founded, but until that point the law should recognise the human characteristic to assume the worst (that there is no smoke without fire); and to overlook the fundamental legal principle that those who are accused of an offence are deemed to be innocent until they are proven guilty."
A suspect's reasonable expectation of privacy is not absolute and the Court of Appeal recognised that there may be certain situations that give rise to a significantly reduced (or even extinguished) expectation of privacy (e.g. rioting or election fraud). However, that did not justify producing a hierarchy of offences giving rise to a suspicion.
In the circumstances, the Court of Appeal was in agreement with the Judge at first instance that the threshold of seriousness had been passed and that a reasonable person of ordinary sensibilities, placed in the position of ZXC, would have had a reasonable expectation of privacy in relation to the information drawn from the LoR and published in the Bloomberg article.
Privacy v. freedom of expression
When it came to balancing ZXC's right to privacy against Bloomberg's right to freedom of expression, the Judge at first instance was clear – there was no pressing need for the contents of the letter to be published; on the contrary, it was clearly in the public interest that they should not be published.
The Court of Appeal considered the analysis undertaken at first instance to have been "thorough and nuanced". The balance was considered to be a fine one to strike but the Court of Appeal would be slow to interfere with the decision because the Judge did not misdirect himself.
Accordingly, Bloomberg's appeal was dismissed.
COMMENTARY
There can be no doubt that this is an important privacy judgment. It confirms, in no uncertain terms, that individuals subject to an investigation have a reasonable expectation of privacy in respect of the investigation.
In the course of its judgment, the Court of Appeal considered that there was plainly a difference between:
a report about alleged criminal conduct of an individual; and
a report about a police investigation into that individual and preliminary conclusions drawn from those investigations.
This is a distinction which proved decisive in ZXC's case. It reinforces the general presumption that an individual subject to an investigation has a reasonable expectation of privacy in respect of that investigation until charged. It is important to remember, however, that this general presumption may still be displaced where there are strong countervailing public interest factors in play. Each case will therefore continue to turn on its own facts.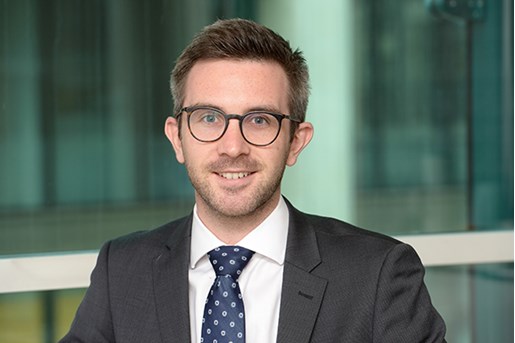 Daniel Bishop
Associate, Commercial Disputes
London
View profile