The Scottish Government published guidance for the university sector on 29 June 2020, which takes immediate effect.
---
It will be for each institution to work with its trade unions, staff and students to determine specific actions to apply the guidance in their own particular circumstances. At the present time Scotland remains in Phase 2 of its progression through the Scottish Government's Route Map out of the coronavirus crisis.
Key principles
The guidance sets out a number of key principles which universities are expected to consider when implementing the guidance. These include: the health, safety and wellbeing of students, staff, visitors, contractors and the wider community; appropriate changes to university layout and infrastructure in accordance – at minimum – with public health advice; ensuring there is the required flexibility in place to deliver a high-quality experience and support students; reviewing the welfare and mental health needs of students and staff; effective processes to welcome and support international students, staff and visitors; reviewing their hygiene and cleaning protocols in all university spaces; engaging with staff and students, including consultation with recognised trade unions and student unions.
Health and safety
The new guidance does not supersede existing health and safety legislation and universities should continue to abide by these obligations, including the legal duty on employers to conduct risk assessments and engage with health and safety committees. Where HSE identifies employers who are not complying with guidance to control public health risks, they will consider taking a range of actions to improve control of workplace risks including enforcement.
Public health measures
Physical distancing duties are set out in regulation 4(1) of the Health Protection (Coronavirus) (Restrictions) (Scotland) Regulations 2020. Universities must take all reasonable measures to implement physical distancing (currently 2 metres) in all relevant areas of universities. Work and study that can be done remotely should be done from home. Where the work or study cannot be done from home then physical distancing must be followed. Where physical distancing cannot be followed in full in relation to a particular activity, universities should consider whether that activity needs to continue, and, if so, take all the mitigating actions possible to reduce the risk of transmission. Possible mitigation actions include: the use of clear, appropriate signage across campuses; physical adjustments such as the use of perspex shields at reception points; one-way systems or other special controls on access to constrained spaces; shifts of employees being adjusted to minimise the numbers of staff on campus and in specific buildings at any one time. On-campus activity should be undertaken only when deemed safe to do so through appropriate risk assessment and when safety measures are in place.
Staff and students should practice hand and respiratory hygiene as summarised in COVID-19 guidance for non-healthcare settings. Commonly touched objects should be cleaned regularly, which means at least twice daily.
The guidance states that PPE should be used consistently with local policies and in line with measures justified by risk assessment. The guidance highlights the difference between face masks and face coverings – while face masks are not recommended outside healthcare settings, face coverings may be necessary in line with 'Coronavirus (COVID-19) Phase 2: staying safe and protecting others (physical distancing)' guidance.
Supporting staff and students
The guidance highlights that communication with staff and students is crucial, including clear and effective communication of the arrangements and policies in place, reminders of the symptoms to look for and clear advice on how to respond should symptoms become apparent while on university premises.
Scotland's Route Map highlights that remote working remains the default position for those who can; from lockdown to and including Phase 3. In Phase 2, consistent with the reopening of workplaces, where home working is not possible, businesses and organisations are encouraged to manage travel demand through staggered start times and flexible working patterns. Where staff need to be present at the workplace, employers should be as flexible as possible, to allow earlier or later start and finish times to spread people's use of the transport system. Wearing a face covering is compulsory on public transport.
If clinically vulnerable people cannot work from home, consideration should be given to whether they might undertake alternative work or working hours to enable them to stay away from others wherever possible. All universities should follow the latest guidance for students and staff who are shielding or who live with individuals who are shielding.
Universities should support the Test and Protect strategy by following the guidance aimed at employers in helping staff who self-isolate. People must stay at home and self-isolate if they have symptoms, are waiting for a coronavirus test result, tested positive for coronavirus, or live with someone who has symptoms/ are waiting for a test result or has tested positive.
Equity in the workplace
Consideration should be given as to whether any particular measures or adjustments are required to fulfil duties under the equalities legislation.
Progressing through the phases
Universities will take a staged approach to resuming their activities on campuses under the different phases within the Route Map. Phase 2 of the Route Map allows for indoor non-office based workplaces to resume including the reopening of additional laboratory and research facilities, including research libraries and research archives. It also enables universities to open some on-campus services such as small retail units, and outdoor sports facilities and expand some healthcare services. If they choose to re-open these services, universities will want to consider specific guidance for that sector. Universities can also prepare for the new academic year; this can include preparing buildings, student accommodation and further adapt, where necessary, research facilities. A small number of people will also be permitted to access facilities to collect materials to allow them to continue to work from home and to work. They will also be able to go onsite to prepare teaching materials, including digital content.
Further guidance on Phase 3 is due to be issued in July. In Phase 3, wider campus services such as indoor bars and eating areas, gym and sports facilities, museums, galleries and libraries and additional health services may open. Childcare services and indoor office spaces may also reopen. Provided Phase 3 is in place, some university courses will be able to commence from August.
In Phase 4, while remote and flexible working will remain, it is anticipated that university campuses will be fully open with any necessary precautions.
Other issues
Accommodation - As part of planning for the commencement of the new academic year, universities will prepare for the further use of student accommodation, including protocols to meet public health requirements such as arrangements for self-isolation and testing. The Scottish Government will shortly issue specific guidance for purpose-built student accommodation.
International arrivals - Universities should make staff and students aware of the requirements for international arrivals to complete a passenger locator form and self-isolate for 14 days.
Contractors, visitors and deliveries - Universities should consider limiting campus access for contractors, visitors and deliveries where appropriate. Procedures should be put in place for deliveries to minimise person-to-person contact. Anyone visiting campus should be offered adequate protection and universities should ensure they are aware they are expected to follow the institutional COVID-19 health and safety measures, procedures and protocols.
Facilities management - Facilities management arrangements such as emergency for fire evacuations and safe access and egress from buildings will reflect the adapted use of buildings with the appropriate risk assessments undertaken. In an emergency, for example an accident or fire, people do not have to stay 2m apart if it would be unsafe. People involved in provision of assistance to others should pay particular attention to sanitation measures immediately afterwards including washing hands.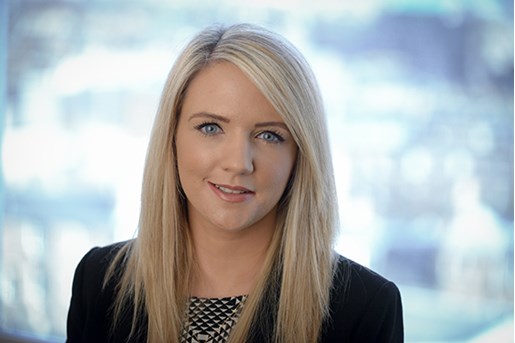 Lisa McNeill
Managing Associate, Dispute Resolution
Edinburgh, UK
View profile