Yesterday saw publication of "Scotland's route map through and out of the crisis" the Scottish Government's phased plan for the nation's exit from lockdown.
---
The plan outlines a 4 phase process of incremental easing of restrictions and sets out the criteria that requires to be met before progression to the next phase in the plan can be achieved. Phase four is reached if and when Covid-19 is no longer a threat to public health.
Progression through the phases is predicated upon sustained success in reducing the R number (the average number of people that would be infected by one individual) and meeting World Health Organisation criteria.1
Scotland is set to enter Phase 1 on 28 May, but other than that, there are no specific dates identified for transition through the phases.
Phase Progression requirements
Present Lockdown - R is near or above 1 and there are a high number of infectious cases
Phase 1 - R is below 1 for at least 3 weeks and the number of infectious cases is starting to decline. Evidence of transmission being controlled also includes a sustained fall in supplementary measures including new infections, hospital admissions, ICU admissions, deaths of at least 3 weeks.
Phase 2 - R is consistently below 1 and the number of infectious cases is showing a sustained decline. WHO six criteria for easing restrictions must be met. Any signs of resurgence are closely monitored as part of enhanced community surveillance.
Phase 3 - R is consistently low and there is a further sustained decline in infectious cases. WHO six criteria for easing restrictions must continue to be met. Any signs of resurgence are closely monitored as part of enhanced community surveillance.
Phase 4 - Virus is no longer considered a significant threat to public health.
Re-opening of workplaces and services
An envisaged re-opening of different businesses and services through the phases is set out. However, in almost every instance, those prospective relaxations are made subject to Government guidance being issued.
As it stands no guidance accompanies the plan itself, but it is noted that following ongoing consultation with stakeholders, sector specific guidance will be provided "when the time is right to restart". That guidance will work "alongside" that issued by the Department of Business Energy and Industrial Strategy last week.
The plan does not amend the Health Protection (Coronavirus) (Restrictions) (Scotland) Regulations 2020. Accordingly, the requirement upon businesses that do re-open to take all reasonable measures to maintain a distance of two metres between persons on premises remains a statutory requirement. Throughout phases 1, 2 and 3, remote working will remain the default position.
Phase 1
From the current position of closure of all non-essential businesses, phase 1 is likely to see some outdoor workplaces resume business, along with a gradual opening of drive through food outlets and garden centres. Unrestricted outdoors exercise for non-contact sports such as golf, hiking, canoeing, outdoor swimming, and angling is also permitted. Workplaces resuming in the later phases can undertake preparatory work on physical distancing and hygiene measures during phase one.
In terms of the construction industry, there is a little more detail. Government appear prepared to use the staged return plan proposed by Construction Scotland. However, at present that is to the limited extent of advanced preparation of non-essential sites taking place, and the hope that a "soft start" to site works can commence with a return of a proportion of the workforce.
Phase 2
Once phase 2 has been reached, indoor non-office-based workplaces can resume, including factories and warehouses, and lab and research facilities. Small retail units should also be allowed to re-open, as well as outdoor markets, and the outdoor spaces of pubs and restaurants. In terms of leisure facilities, playgrounds and sports courts will become available. There is also an anticipated resumption of professional sport, although detail is not provided as to whether this will amount to training only, or include behind closed doors competitive events.
It is anticipated that the Construction sector will be able to implement the remaining stages of their phased return plan.
Phase 3
Phase 3 should see indoor office workplaces reopening, including contact centres, along with larger retail outlets, the indoor spaces of pubs and restaurants, hairdressers and gyms. Live events with limited numbers present may also be held.
Phase 4
Once coronavirus recedes as a significant threat to public health, phase 4 commences with remote and flexible working no longer being the default position. All types of workplaces, restaurants and bars should be able to open and larger live events, presumably some sporting events, may be held.
Protections
The Government have recommended that face coverings be worn on public transport and in enclosed public spaces throughout phases 1 to 3, with that protection possibly still being advised in phase 4.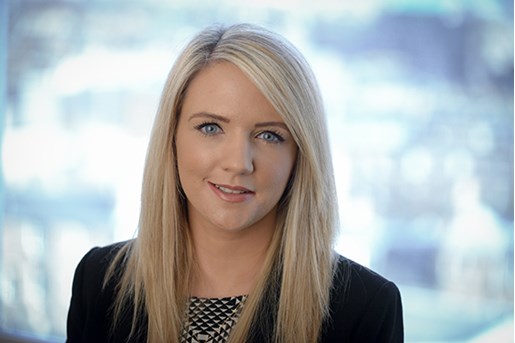 Lisa McNeill
Managing Associate, Dispute Resolution
Edinburgh, UK
View profile
I. Evidence shows that COVID-19 transmission is controlled.
II. Sufficient public health and health system capacities are in place to identify, isolate, test and treat all cases, and to trace and quarantine contacts.
I. Outbreak risks are minimized in high vulnerability settings, such as long-term care facilities (i.e. nursing homes, rehabilitative and mental health centres) and congregate settings.
II. Preventive measures are established in workplaces, with physical distancing, handwashing facilities and respiratory etiquette in place, and potentially thermal monitoring.
III. Manage the risk of exporting and importing cases from communities with high-risks of transmission.
IV. Communities have a voice, are informed, engaged and participatory in the transition.