Following yesterday's raising of the UK's COVID alert level to 4 (the second most serious stage), today, the Prime Minister gave a statement to the House of Commons announcing further COVID – 19 restrictions which will come into force in England by Thursday 24 September 2020 in an attempt to reduce the Reproduction rate to 1 and minimise damage to lives and livelihoods.
---
The Prime Minister's statement does not replace the government's previous guidance and it is important that businesses/organisations continue to maintain a safe working environment and follow social distancing guidelines.
The science
The Prime Minister referred to the press conference given by Sir Patrick Vallance (Chief Scientific Officer) and Professor Chris Whitty (Chief Medical Officer) on 21 September, and provided the following statistics:
only 8% of the UK's population has antibodies to COVID – 19;
the fastest growth of cases was in the 20 – 29 age bracket, but it was spreading to other more vulnerable groups;
daily hospital admissions have doubled during the last few weeks and numbers will continue to grow unless we act;
COVID – 19 will spread quickly and faster during autumn and winter, as is the case with most respiratory illnesses.
As a result of this, the Prime Minister said that the alert level had been raised, which means that transmission of the virus is high or is raising exponentially.
New restrictions in England
Crucially this is not a return to the full lockdown of March and is not a general instruction to stay at home nor the closure of schools, colleges and universities however England will now be subject to the following restrictions (the devolved nations approach continues to diverge from that in England):
Office workers should work from home if they are able to do so. Where home working is not possible (such as in retail and construction and in key public services), people may continue to attend their workplaces;
From Thursday 22 September, pubs, bars and restaurants must provide table service only and all hospitality venues must close at 10pm. This applies to takeaways but they can deliver after 10pm.
The requirement to wear face coverings is to include staff in retail, all users of taxis and private hire vehicles and staff and customers in indoor hospitality, except when seated at a table to eat or drink.
In retail, leisure, tourism and other sectors, the Government's Covid-secure guidelines will become legal obligations.
The rule of six is to be tightened up. From Monday 28 September, a maximum of 15 people will be able to attend wedding ceremonies and receptions. Though, up to 30 can still attend a funeral. The rule of six is extended to all adult indoor team sports.
The plans to reopen business conferences exhibitions and large sporting events from 1 October are suspended
Penalties are extended so that the fine of £10,000 for those who fail to self-isolate will now apply to businesses breaking Covid rules. The penalty for failing to wear a mask or breaking the rule of six will now double to £200 for a first offence.
Unless subject to local lockdown restrictions those were shielding at the start of the pandemic do not need to shield now.
We will update this briefing note with a legal analysis when the amendments to the Regulations come into effect.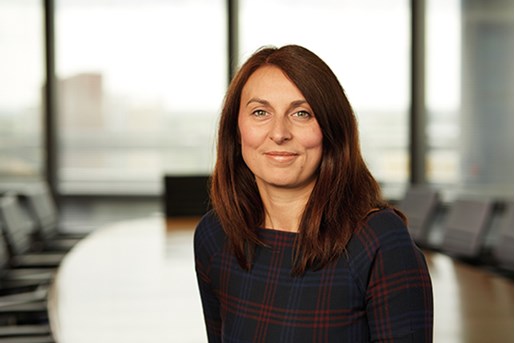 Erin Shoesmith
Partner, Health & Safety United Kingdom
View profile