On 31 October 2020, the Prime Minister announced a new set of national restrictions in England which would take effect from Thursday 5 November 2020, and end on Wednesday 2 December 2020. These measures are being referred to as a second lockdown in England. The devolved nations approach continues to diverge from that in England.
---
Whilst the measures represent an increase in restrictions across the whole of England (rather than the Government's previous three tiered approach), the restrictions do not represent a full scale-lockdown of the likes seen in March and April. This time, the rules are less prohibitive and restrictive.
The key message from the Prime Minister was to "stay at home", meaning that people must not leave or be outside of their homes except for specific purposes. These include (but appear not to be limited to):
for childcare or education, where this is not provided online;
for work purposes where people cannot work from home;
to exercise outdoors or visit an outdoor public place e.g. parks, beaches, countryside, public gardens and playgrounds (although this is limited to people in the same household, people within the same support bubble or, one person on their own with one person from a different household);
for any medical concerns, reasons, appointments and emergencies, or to avoid or escape risk of injury or harm (such as domestic abuse);
shopping for basic necessities such as food and medicine; or
to visit members of a support bubble or provide care for vulnerable people, or as a volunteer.
Social distancing is reiterated as being important and people should ensure that they remain two metres apart (or one metre with extra precautions in place such as the use of face coverings) from anyone not in their household or support bubble.
People must not meet socially indoors with family or friends unless they form part of the same household or support bubble.
Open vs. closed businesses
To reduce social contact, the Government has ordered certain businesses and venues to close. These include:
all non-essential retail, including, but not limited to clothing and electronics stores, vehicle showrooms, travel agents, betting shops, auction houses, tailors, car washes, tobacco and vape shops. Non-essential retail can only remain open for delivery to customers and click-and-collect;
hospitality venues such as restaurants, bars and pubs, although they may still provide takeaway and delivery services (the takeaway of alcohol will not be allowed);
indoor and outdoor leisure facilities such as bowling alleys, leisure centres and gyms, sports facilities including swimming pools, golf courses and driving ranges, dance studios, stables and riding centres, soft play facilities, climbing walls and climbing centres, archery and shooting ranges, water and theme parks;
entertainment venues such as theatres, concert halls, cinemas, museums and galleries, casinos, adult gaming centres and arcades, bingo halls, bowling alleys, concert halls, zoos and other animal attractions, botanical gardens;
places of worship, unless they are being used for funerals, to broadcast acts of worship, individual prayer, formal childcare where part of a school or essential voluntary and public services (such as blood donation or food banks);
personal care facilities such as hair, beauty and nail salons, tattoo parlours, spas, massage parlours, body and skin piercing services, non-medical acupuncture, and tanning salons.
The following venues and services may remain open:
food shops, supermarkets, garden centres and certain other retailers providing essential goods and services;
hotels, hostels and other accommodation should only open for those who have to travel for work purposes and for a limited number of other exemptions which will be set out in law;
NHS and medical services like GPs;
Jobcentre Plus sites;
Courts; and
Civil Registrations Offices.
School, college and university
Unlike the nationwide lockdown in March, the Government has (at this stage) committed to keeping schools, colleges and universities open. In relation to further restrictions, students at university must not move back and forward between their permanent home and student home during term time. They should only return home at the end of term for Christmas. The Government will publish further guidance on the arrangements for the end of term in due course.
Travel
The Government has said that people should "avoid" travelling in or out of their local areas and should look to reduce the number of journeys they can make. However, people can still travel for a number of reasons, including:
travelling to work where work cannot be done from home;
travelling to education and for caring responsibilities;
medical appointments or for medical treatment; or
visiting venues that are open, including essential retail.
Overnight stays and holidays away from primary residences will not be allowed. This includes holidays abroad and in the UK. There are specific exceptions (for example if there is a need to stay away from home for work purposes), but essentially this means people cannot travel overseas or within the UK, unless for work, education or other legally permitted reasons.
Financial support
The furlough scheme has been extended through November so workers will be paid at least 80% of their salary (up to £2,500 a month) if the employer cannot afford to keep them at work during this second lockdown in England.
We will update this briefing note with a legal analysis when the new Regulations come into effect.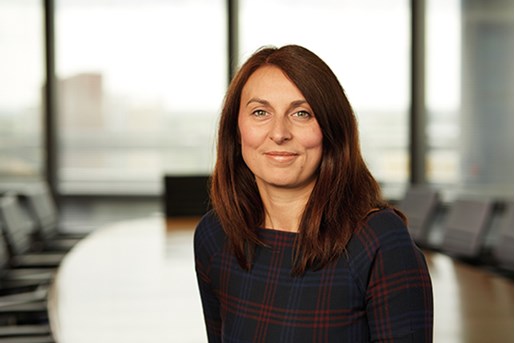 Erin Shoesmith
Partner, Health & Safety United Kingdom
View profile