Further to our previous health and safety guidance on Covid-19 (Coronavirus) the position is constantly developing both in the UK and worldwide. In this note, we provide an update on the current position including information on entry restrictions and border controls.
As at 3pm on 17 March 2020 the official Government figures showed a total of 44,105 UK tests have been undertaken, 42,562 were confirmed negative and 1,543 positive of Coronavirus. 35 people have now died. However, there are likely to be cases that have not been confirmed given the shift in testing. The containment phase focused on isolating individual cases, testing and then contacting anyone that had been in contact with someone who tested positive. Many people will now no longer be tested and instead only those with the most serious symptoms will be given blood tests in hospital as the Government moves into a phase of prioritising the most ill.

The NHS have advised that they are working closely with The World Health Organisation (WHO) and are using tried and tested infection control procedures to prevent further spread of the virus. The UK is one of the first countries outside China to have a prototype specific laboratory test for this new disease.

The WHO has declared Coronavirus a pandemic and a public health emergency of international concern. The risk to the public in the UK has been raised to high as the Government warns that it is possible that up to one-fifth of employees may be absent from work during peak weeks. The Health Protection (Coronavirus) Regulations 2020 have been put in place to reduce the risk of further human-to-human transmission by keeping individuals in isolation where public health professionals believe there is a reasonable risk an individual may have the virus.

Today the Foreign & Commonwealth Office (FCO) has advised against all non-essential international travel, initially for a period of 30 days effective immediately. This change in travel advice reflects the pace at which other countries are closing their borders in response to the global Coronavirus pandemic.

While some countries have not yet closed their borders, Australia, Croatia, France, Greece, Hong Kong, New Zealand, Singapore and Ireland have put in place restrictive measures to delay the spread of virus. For example, all passengers arriving in Australia from all countries are required to self-isolate for 14 days on arrival and on 12 March the Irish Government announced the following measures to limit the spread of the virus:

schools, colleges and childcare facilities will close.
indoor mass gatherings of 100 people or more and outdoor mass gatherings of more than 500 people should be cancelled.
all State-run cultural institutions will close.

The advice remains under constant review to ensure it reflects current risk.

The Government has withdrawn its previous advice and has now implemented "stay at home guidance" that focuses on symptoms rather than what locations people have travelled to/from. This change is in response to confirmed cases of UK residents who have not left the UK.

The current advice from the Government is for people with confirmed cases or possible symptoms to stay at home. The key messages are:

if you have symptoms of Coronavirus, however mild, stay at home and do not leave your house for 7 days from when your symptoms started.
stay at home for 14 days if someone in your household has symptoms.
stay at least 2 metres (about 3 steps) away from other people in your home whenever possible, including sleeping alone, if possible.
wash your hands regularly for 20 seconds, each time using soap and water.
clean and disinfect regularly touched objects and surfaces using regular cleaning products.
stay away from vulnerable individuals, such as the elderly and those with underlying health conditions, as much as possible
those with symptoms no longer need to call NHS 111 to go into self-isolation. NHS 111 should be called if symptoms worsen during home isolation or are no better after 7 days

The Government published its Coronavirus action plan on 3 March.

The overall phases of the plan to are:

Contain: detect early cases, follow up close contacts, and prevent the disease taking hold in this country for as long as is reasonably possible
Delay: slow the spread in this country, if it does take hold, lowering the peak impact and pushing it away from the winter season
Research: better understand the virus and the actions that will lessen its effect on the UK population; innovate responses including diagnostics, drugs and vaccines; use the evidence to inform the development of the most effective models of care
Mitigate: provide the best care possible for people who become ill, support hospitals to maintain essential services and ensure ongoing support for people ill in the community to minimise the overall impact of the disease on society, public services and on the economy

On 16 March, the country's chief medical adviser Prof Chris Whitty said that the UK is moving out of the "contain" phase and mainly into "delay". The Government have advised that they will increase Coronavirus prevention measures at the appropriate time when the virus is at its peak. The country saw the beginning of this yesterday when the Government took further measures, asking whole households to isolate as it is likely the people living with others will infect each other. The Prime Minister also set out a number of social distancing measures to reduce the risk of infection. For those who remain well, are under 70 and do not have underlying health conditions, it is advised to limit social contact where possible including less public transport, working from home and considering not going to pubs, restaurants, bars and theatres. For those who are over 70, have underlying health conditions or are pregnant they are strongly advised against activities and to significantly limit face-to-face interaction with friends and family. The Health and Social Care Secretary warned that "Coronavirus is the biggest public health crisis we have faced in a generation" and "combating the virus will require a huge national effort".

Four new implementation committees focusing on health, public sector preparedness, economy and international response, will feed into a new daily C-19 meeting, which will be chaired by the Prime Minister. The Prime Minister will continue to chair regular UK COBR meetings to take strategic decisions and review overall progress in the campaign to contain, delay and mitigate coronavirus.

In last week's budget the Chancellor announced a package of measures to provide support for businesses to ensure the impact of Coronavirus is minimised especially when it comes to sick pay. These measures include:

for businesses with fewer than 250 employees, the cost of providing 14 days of statutory sick pay per employee will be refunded by the Government in full. This will provide 2 million businesses with up to £2 billion to cover the costs of large-scale sick leave.
a Business Interruption Loan Scheme which will enable businesses with a turnover of no more than £41 million to apply for a loan of up to £1.2 million, with the Government covering up to 80% of any losses with no fees.
The government is temporarily increasing the business rates retail discount in England to 100% for 2020-21 for properties below £51,000 rateable value.

The Government will be hoping that the above measures help to mitigate the long term impact caused by Coronavirus.
If your business requires assistance in responding to and preparing for the Health Protection (Coronavirus) Regulations 2020 Addleshaw Goddard LLP are able to advise on how to respond and prepare a business response plan in relation to Coronavirus.
Our health and safety team is part of our Global Investigation team. The team is led by Erin Shoesmith and benefits from the expertise of a number of Legal Directors including Alan Fox, Adrian Mansbridge and Tony McGlennan, together with support from solicitors, trainees and paralegals. The team also benefits from the insight of our AG Integrate Consultants, including former Principal inspectors at the Health & Safety Executive, who bring a wealth of technical knowledge along with operational and enforcement experience.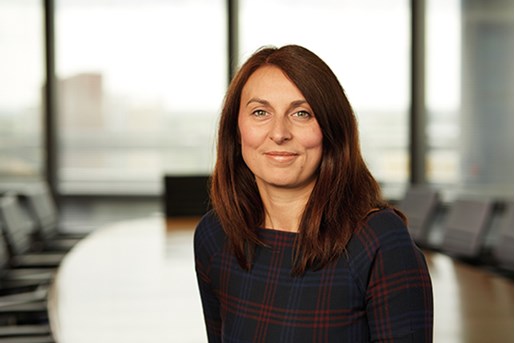 Erin Shoesmith
Partner, Health & Safety United Kingdom
View profile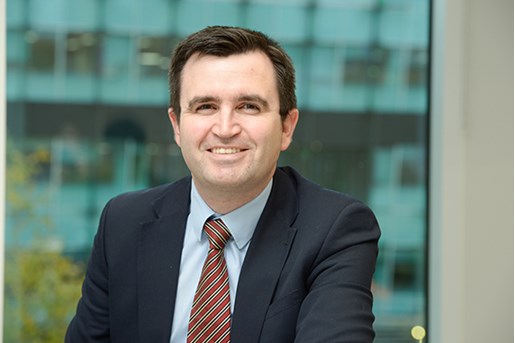 Adrian Mansbridge
Legal Director, Global Investigations
Leeds, UK
View profile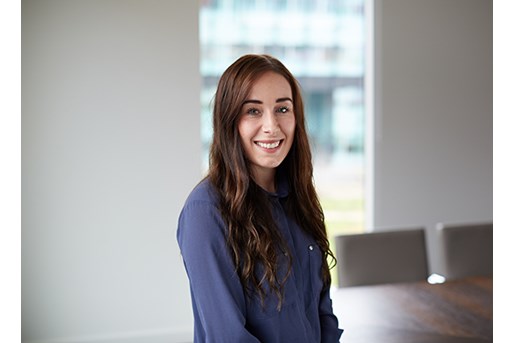 India Haresign
Associate, Global Investigations
Leeds
View profile