Another Brick in the Wall?
---
Current as at 31/03/2020 at 10:00AM
The latest guidance from the UK Government does not require construction sites or businesses to close but does require that any employer who has staff on site must ensure that employees are able to follow Public Health England guidance. This includes maintaining a 2 metre distance from others and following hygiene advice. Employees are permitted to travel to and from work, but only where the work absolutely cannot be done from home.
Alok Sharma, Secretary of State for Business, was questioned on the issue of individuals going to work and not feeling safe to do so. He was very clear that, where work cannot be undertaken from home, people should go to work and employers must follow Public Health England guidance. Build UK and the Construction Leadership Council have produced Site Operating Procedures (SOPs) on applying the Government's guidance to the construction industry, including information on how to decide whether work can be carried out. The SOPs place a strong emphasis on social distancing measures, along with enhanced cleaning regimes.
The SOPs state that work should not take place if it cannot be undertaken safely either due to a lack of suitably qualified personnel being available or due to social distancing being implemented. The Construction Leadership Council has confirmed that all construction sites that cannot implement the SOPs should not remain open.
Social distancing principles on construction sites include:
Non-essential physical work that requires close contact between workers should not be carried out;
Work requiring skin to skin contact should not be carried out;
All other work should be planned to minimise contact between workers; and
Site meetings should be restricted to those that are only absolutely necessary, only persons whose participation is necessary should attend and attendees should be two metres apart from each other.
The SOPs also contain more specific guidance on site access points, hand washing and toilet facilities, canteens and eating arrangements, changing facilities and cleaning, which can be found here.
There has been confusion caused by contradictory advice between the official government line and the position in Scotland where sites have been advised to close unless their work is essential, such as construction work on medical facilities. For the time being the law remains the same in all UK jurisdictions but businesses are advised to have regard to their local regulatory environment. The Prime Minister confirmed such businesses remain open due to the modelling of the coronavirus response, which is based on the fact that many people would still need to go to work.
Further to publication of the SOPs, Build UK have confirmed that they have received positive feedback on sites moving to 24 hour shifts, revising programmes to minimise trades working alongside each other, and reconfiguring welfare areas to protect the workforce. London continues to remain a challenge and Build UK have requested that sites change their working hours to avoid putting pressure on public transport during the peak hours of 05:45 ‐ 7:30 and 16:00 ‐ 17:30. If construction workers travel later in the morning and evening, they can protect themselves, critical workers and transport staff.
The Construction Leadership Council continues to lead the industry response to the pandemic and construction firms are advised to monitor such industry guidance and government publications for the latest news as unions and industry bodies have expressed concern at the continued operation of construction sites. However, the Government continue to hold the line that firms who stay open should be supported, as "we still need houses built and deliveries made".
The Government continues to try to relieve pressure on businesses and individuals, including:
granting vehicle owners a six month exemption from MOT testing from 30 March 2020. Vehicles must be kept in a roadworthy condition, and garages will remain open for essential repair work.
the Construction Skills Certification Scheme extending the period for card renewals to 12 months from the expiry date of the card. All workers should still hold a card relevant for their occupation
However, it must be noted that there have been no change to the health and safety requirements for time-bound statutory inspections, including the LOLER regulations that require lifting equipment to be inspected up to every 12 months. This includes cranes and mobile elevating work platforms. Despite the spread of coronavirus, these legal duties remain in place. HSE are not currently considering issuing exemptions or relaxation of the requirements however, they have confirmed that the position remains fluid and is constantly under review.
If your business requires assistance in responding to the coronavirus outbreak Addleshaw Goddard LLP are able to advise on how to respond and prepare a business response plan in relation to coronavirus. Our Coronavirus insights and briefing can be found here.
Our health and safety team is part of our Global Investigation team. The team is led by Erin Shoesmith and benefits from the expertise of a number of Legal Directors including Alan Fox, Adrian Mansbridge and Tony McGlennan, together with support from solicitors, trainees and paralegals. The team also benefits from the insight of our AG Integrate Consultants, including former Principal inspectors at the Health & Safety Executive, who bring a wealth of technical knowledge along with operational and enforcement experience.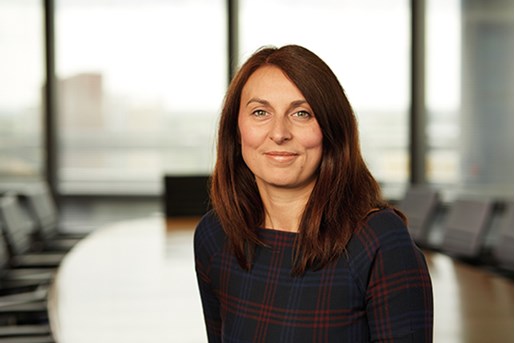 Erin Shoesmith
Partner, Health & Safety United Kingdom
View profile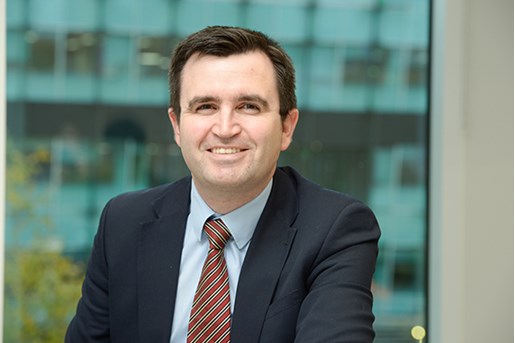 Adrian Mansbridge
Legal Director, Global Investigations
Leeds, UK
View profile