Following the COVID-19 alert level being changed from level four to level three (meaning transmission of the virus is no longer judged to be "high or exponentially rising") on 19 June, the Government has issued guidance on the easing of lockdown measures for England only.
---
This also excludes many parts of Leicester which is experiencing a local COVID-19 outbreak and where local lockdown measures have been imposed. The government's local lockdown restrictions page can be consulted for guidance on whether restrictions are in place in specific areas.
FACE COVERINGS
Wearing a face covering in shops and supermarkets in England will be mandatory from 24 July. Failure to comply with the new rules may result in a £100 fine. It has been compulsory on public transport in England since 15 June. While shop workers will be encouraged to prompt customers to comply, they will not be expected to enforce the rules.
GATHERINGS, PUBLIC SPACES AND ACTIVITIES
From 11 July the following activities are permitted:-
participation in team and other grassroots sports where the sports governing body has issued guidance on how to do so safely.
use of outdoor swimming pools and outdoor water parks.
outdoor performances in front of a live audience, outdoor rehearsals can take place in COVID-19 secure venues. Indoor rehearsals and indoor performances for broadcast should only happen where no audience is present.
From 13 July the following activities are permitted:-
Nail bars, salons, tanning booths, spas, massage parlours, tattoo parlours and body piercing studios, can open. Only services that do not involve work directly in front of the face, should be made available, in line with government guidance.
From 25 July:
Sports facilities and venues, including indoor gyms, fitness and dance studios, indoor swimming pools and indoor water parks, can open.
SEEING FRIENDS AND FAMILY
As was already the case, you can continue to:
Meet in groups of up to two households. This can be with different households at different times.
Continue to meet outdoors in groups of up to six people from different households.
Stay overnight away from your home with your own household, support bubble, or with members of one other household.
It is still against the law for gatherings of more than 30 people to take place in private homes. Businesses and venues can host larger groups provided they comply with the law on social distancing. This includes weddings, funerals, religious ceremonies, community activities and support groups.
WHAT BUSINESSES REMAIN CLOSED?
The following businesses remain closed:
Nightclubs, dance halls, discotheques
Casinos
Sexual entertainment venues and hostess bars
Bowling alleys
Indoor skating rinks
Indoor play areas, including soft-play areas
Exhibition halls or conference centres must remain closed for events such as exhibitions or conferences.
In other businesses, people who can work from home should continue to do so. Employers should decide, in consultation with their employees, whether it is viable for them to continue working from home. See Addleshaw Goddard's Guidance Notes on Working Safely During Coronavirus available under the health and safety tab at our COVID-19 space for further details of how the rules apply in each sector.
TRAVEL
You can travel irrespective of distance. You can also stay overnight in a second home, hotels, bed and breakfasts or campsites.
You should still avoid using public transport if you can. It is a legal requirement to wear a face covering on public transport.
If you wish to travel internationally, upon return to the UK, you must by law self-isolate for 14 days, unless you have come from one of the countries listed below:
| | | |
| --- | --- | --- |
| Andorra | Germany | The Netherlands |
| Antigua and Barbuda | Greece | New Zealand |
| Aruba | Greenland | Norway |
| Australia | Grenada | Poland |
| Austria | Guadeloupe | Seychelles |
| The Bahamas | Hong Kong | St Barthélemy |
| Barbados | Hungary | St Kitts & Nevis |
| Belgium | Iceland | St Lucia |
| Bonaire St Eustatius and Saba | Italy | St Pierre and Miquelon |
| Croatia | Jamaica | San Marino |
| Curaçao | Japan | South Korea |
| Cyprus | Réunion | Spain |
| Czech Republic | Liechtenstein | Switzerland |
| Denmark | Lithuania | Taiwan |
| Dominica | Luxembourg | Trinidad & Tobago |
| Faroe Islands | Macau | Turkey |
| Fiji | Malta | Vatican City State |
| Finland | Mauritius | Vietnam |
| France | Monaco | Ireland, the Channel Islands and the Isle of Man are exempt as part of the Common Travel Area |
| French Polynesia | New Caledonia | |
SOCIAL DISTANCING
The Government advises that people should stay 2m apart or 1m plus. It also discusses other mitigations measures including installing screens etc. The Government's COVID-19 Secure guidance can be consulted to ensure businesses are taking the right measures. We have produced further guidance for each sector which can be found on our COVID-19 space.
SHIELDING
From 1 August shielding will be paused, meaning it is no longer Government guidance that those at higher risk must shield. From this date, the Government is advising those who are clinically extremely vulnerable to adopt strict social distancing rather than full shielding measures. The guidance for the clinically extremely vulnerable group remains advisory only.
HEALTH AND SAFETY REGULATIONS
Where HSE or a local authority identifies employers who are not taking action to comply with the relevant public health legislation and guidance to control public health risks, they will consider a range of actions to improve control of workplace risks. This includes giving specific advice to a business, or issuing an improvement or a prohibition notice. Failure to comply is a criminal offence, which can lead to fines or imprisonment for up to two years, giving the COVID-secure guidelines indirect legal enforceability in addition to the strict prohibitions created by the relevant regulations.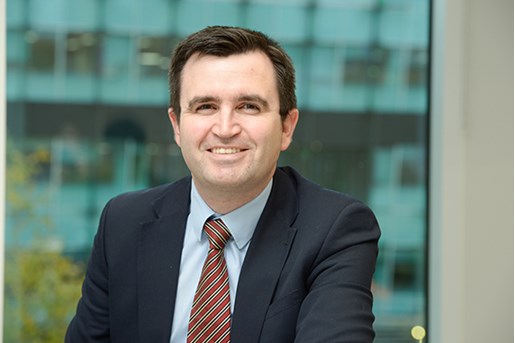 Adrian Mansbridge
Legal Director, Global Investigations
Leeds, UK
View profile