In a recent article, we summarised the progress of the NHS Long Term Plan (LTP) one year since release in areas such as digital, spending and legislative change.
---
Now that the Conservatives have a substantial parliamentary majority, once finalising Brexit has been progressed, legislative reform in the NHS is likely to be high on the agenda. This article sets out the legislative changes that may be made to further the goals of the LTP.
In September 2019, NHS England and Improvement (NHSE&I) published a recommendations document, which endorses an NHS Bill to be laid before parliament in its next session. On 14 October, the Queen's Speech 2019 also suggested measures (and new laws) be brought forward to support the NHS. The key themes of a potential new NHS Bill are summarised below.
Competition and mergers & acquisitions
The LTP anticipates and encourages M&A activity involving NHS Trusts and Foundation Trusts – there is reference to a new, fast-track approach to transactions and increased support from NHSI, which will likely be welcomed by transacting providers. Amongst the suggestions was the intention that NHSE&I formally merge, having worked together increasingly closely over recent years.
The merger of Royal Liverpool and Broadgreen University Hospitals NHS Trust and Aintree University Hospitals NHS Foundation Trust to form Liverpool University Hospitals NHS Foundation Trust completed in October, following the Competition and Markets Authority (CMA) publishing its decision to approve the transaction at Phase 1 in August 2019. This appears to signal the beginning of the end of the CMA's role in NHS mergers and acquisitions.
There is now widespread acceptance that the market principles underpinning the Health and Social Care Act 2012, whilst having catalysed NHS bodies to commercialise, are not the way forward in securing the best patient outcomes. In its decision on the Liverpool merger, the CMA stated "current market conditions and recent policy development have significantly limited [Trusts and Foundation Trusts'] incentives to compete for elective patients. These policy developments are expected to further decrease the role of competition in the NHS (and, in turn, the CMA's role in the review of NHS mergers) going forward".
Procurement
Although the draft Public Procurement (Amendment etc) (EU Exit) Regulations 2019 look to ensure public procurement in the UK remains much the same post-Brexit, it has also been recommended that the NHS healthcare services be removed from the scope of the Public Contracts Regulations 2015 (PCR). NHSE&I offered support for the concept of a 'Best Value Test', mooted to replace the current procurement regime in the NHS, however the Health and Social Care Committee was critical that 'value' in the public sector is often seen as synonymous with 'lowest price', an approach which has been discouraged.
A new procurement regime is likely to allow commissioners greater flexibility in choosing when and how to undertake a procurement process. NHSI&E have gone on to clarify that the intention is that these rules will apply to public, private and third sector providers, which will go some way to alleviating concerns the new rules would unduly favour public sector providers of healthcare services. It is not yet clear how procurement challenges could be brought under a new regime and, whilst judicial review remains an avenue, the more popular remedies under the PCR are unlikely to remain available to potential challengers.
Contracting
An NHSE consultation on the Integrated Care Provider (ICP) contract has recently concluded, with a full response now having been published. It is anticipated that an ICP contract would be delivered by either an Integrated Care System (ICS), detailed below, with one party to the ICS holding the contract, or through a newly constituted Integrated Care Trust, again set out below. The expectation is that ICP contracts will be held by statutory NHS bodies, but it is likely elements of the ICP contract will be subcontracted to primary care and the private and third sectors.
Public response to the consultation flagged issues such as the risk of entirely independent providers taking on ICP contracts. The ICP contract was subject to a number of judicial reviews, including in relation to the move from a payment-by-results mechanism to the use of capitated budgets for populations – see R (Shepherd) v NHS England – and the formation of partnership bodies incorporating hospitals, community services and councils (then referred to by the Americanism Accountable Care Organisations) – see R (Hutchinson) v NHS England.
Following the consultation, NHSE has decided to make changed to the ICP contract and to put additional controls in place on its use. The ICP contract will be rolled out incrementally, in line with the Health and Social Care Committee suggestions.
The integration agenda and new statutory bodies
The LTP focuses on a move to a population health approach, delivering healthcare through primary and community care over acute hospitals, removing organisational boundaries and focusing on patient experience. Commissioners and providers have long been swimming against the tide of the HSCA in working together, taking 'joint' decisions, despite the commissioner/provider split. NHSE&I have recommended joint decision-making between NHS commissioners and providers through voluntary agreements.
It is expected that IC'S will cover the country by April 2021 – these are mostly using the 44 old Sustainability and Transformation Partnership footprints. It is the intention that each ICS be covered by only one Clinical Commissioning Group (CCG), meaning that a number of CCG mergers are likely over the coming year (15 have recently been approved). However, it has been reported that many are struggling to achieve the cost savings to justify a merger.
There have been suggestions ICSs become statutory bodies (alongside recommendations a new statutory health body be created through the form of Integrated Care Trusts), however it is acknowledged that ICSs are in their infancy at present and legislative change to create a new NHS body may be unwise at this early stage. Statutory guidance on ICSs is to be produced by NHSE&I in the near future.
The LTP also envisages a new NHS trust being created where it is difficult to find a provider capable of holding an ICP contract – it is likely to be complex and time consuming to create these organisations. Until legislative change occurs, the recommendation is that ICP contracts continue to be piloted in a small number of local areas (likely Dudley, Manchester and other mature ICSs) and carefully evaluated.
Conclusion
There are a number of areas where the legislation needs to catch up with the direction of travel within the system. The timing of this legislation will likely depend on how Brexit progresses but no doubt 2020 will be another busy year for reform in the NHS.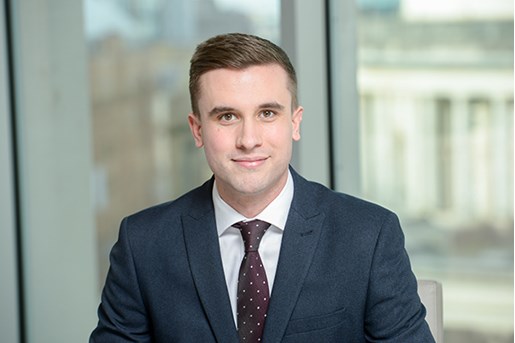 Chris Hardy
Associate, Infrastructure Projects & Energy Manchester, UK
View profile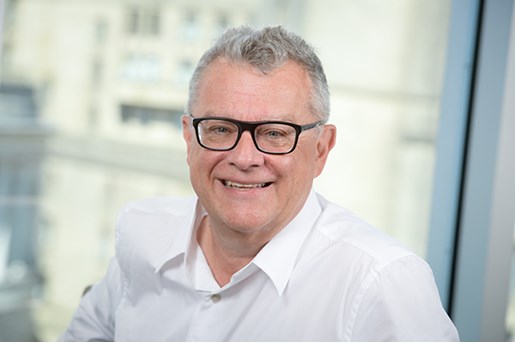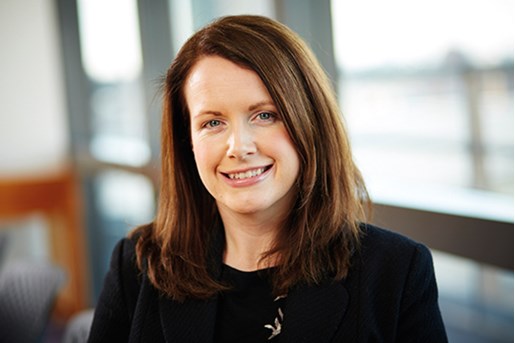 Stephanie Townley
Legal Director, Infrastructure, Projects & Energy Manchester
View profile