The Irish Government has announced its plan for reopening society and business. Restrictions are being eased in a gradual basis beginning on 18 May 2020 and thoughts have now shifted to preparing for a return to work.
---
In anticipation of the return of some businesses on 18 May 2020 and others over the coming weeks and months the Government published a comprehensive and important document 'Return to Work Safely Protocol' ("the Protocol"). The document is a collaboration between the Health and Safety Authority ("HSA"), the Health Service Executive ("HSE") and the Department of Health ("Department") and the health and safety of employees is the central focus of the document.

Employers should now start thinking about how they can facilitate a safe return to work for employees. It will be important to be aware of the practical implications implementing the Protocol will have on businesses in what will be a very changed work environment.

A key feature of the Protocol is that it emphasises the need for clear and comprehensive communication between employers and employees.

The Protocol will have implications in relation to the areas of employment law, health and safety law and data protection law. As with all advices provided during the Covid-19 pandemic employers should be aware that the Protocol is a living document and is likely to develop and change over the coming months.

With this in mind, we have highlighted below the current key aspects of the Protocol of which employers should be aware of when preparing for the re-opening process.
COVID-19 Response plan: All employers will be required to develop a Covid-19 Response Plan for their organisation. The plan will need to address all the risks in the workplace, such as floor plans, workstations, employee exposure and vulnerable employees. The plan will include a response plan to deal with outbreaks of the virus and should be developed in consultation with employees. In effect the plan will become a "return to work policy" and requires clear communication and consultation with employees.
Update existing policies: Health and safety policies and Safety statements should be updated to include the risks associated with Covid-19 and the procedures in place for dealing with symptomatic employees. Other related existing policies such as sick policies, work from home policies and data protection policies should also be updated.
Employee representative: Reflecting the collaborative and health and safety focus of the Protocol, all workplaces will be required to appoint at least one named employee representative whose role is to work with the employer to assist in the implementation of safety measures. This representative is also tasked with ensuring that safety measures are strictly followed to prevent the spread of Covid-19 in the workplace.
Training: Employee representatives should receive relevant and necessary training to enable him/her to carry out this role. All employees should receive Covid-19 induction training prior to their return to work which should include training on symptoms, the response plan, safety measures in place, personal hygiene and the importance of contact tracing and logging.
Return to work forms: Employers must ask employees to complete and sign a return to work form 3 days prior to return to work confirming that they are not symptomatic, not self-isolating and not awaiting Covid-19 test results. The Protocol includes the specific questions employees should be asked in this form. All forms which ask for information on employee's sensitive personal data should be considered from a data protection perspective.
Controls: Employers are also required to implement additional controls identified in the risk assessment plan such as temperature testing, rotas, staggered breaks, thorough and regular cleaning, physical distancing barriers, bans on shared utensils and preventing employees congregating in shared spaces such as canteens and tea/coffee facilities. In settings where 2 metre separation is not possible additional measures should be implemented such as physical plastic barriers, proper hand washing facilities and making face masks available.
Records: Employers must keep a log of all contact between employees/groups to facilitate contact training.
Awareness: Employers must display HSE signage and provide up to date information on the symptoms of Covid-19 to ensure employees are fully aware of symptoms and what to do if they believe they are symptomatic. Signage on prevention techniques such as hand-hygiene and physical distancing should also be displayed.
Work from home: Office work and non-essential work should continue to be carried out by employees from their homes where practicable. Vulnerable employees such as older employees and/or those with underlying health issues should remain working from home. If it is essential for vulnerable employees to return to work employers should be cautious and must ensure they can maintain a physical distance of two metres at all times.
Reduction on non-essential work travel: Non-essential travel and meetings should be cancelled or kept to the absolute minimum where at all possible. Meetings both internal and external should continue to be held remotely.
Compliance
The HSA will have responsibility for ensuring compliance with the Protocol. HSA inspectors will have powers to visit workplaces to carry out inspections and to provide advices implementing the safety measures required under the Protocol. Inspectors will issue inspection reports following visits setting out time frames for implementation of required measures and can also issue Prohibition Notices ceasing business activity until further notice.

Employers also have general duties under employment law to protect the health and safety of their employees and to other members of the public using services such as customers. Therefore, awareness and compliance with the requirements of the Protocol is an essential consideration for employers.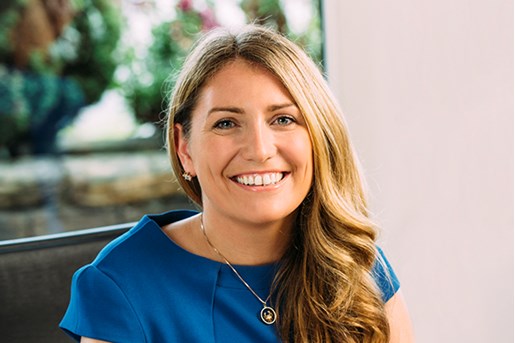 Kate Field
Managing Associate, Dispute Resolution & Employment
Dublin, Ireland
View profile